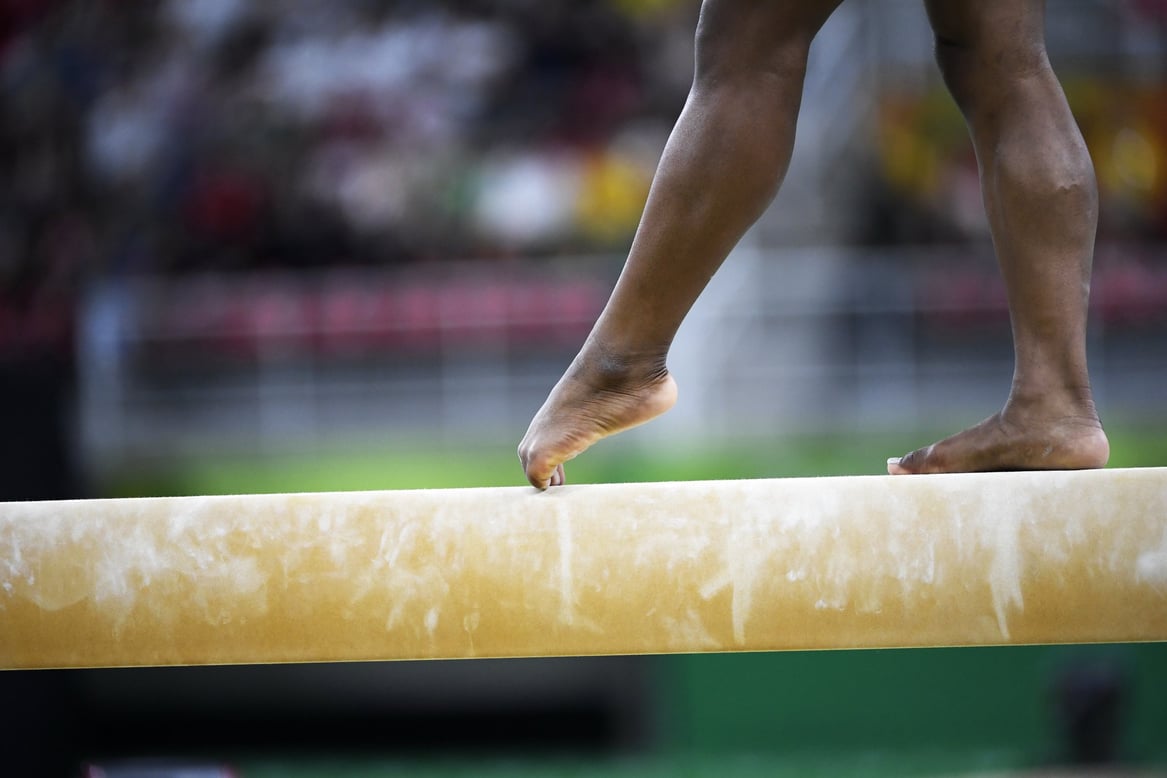 Subscribe
The Gold Medalist's Guide for Incorporating Reflection in your Strategic Plan
School Districts | Strategic Planning
"The twisties". Growing up in the competitive cheerleading circuit, I was familiar with the term (and even had a former coach experience them once and never attempt certain gymnastics passes again), but I had never heard the term outside of that space...until this year's Summer Olympics.
After Simone Biles experienced the "twisties" - a sort of mental block for gymnasts where they feel lost while performing a skill mid-air - the amount of people Googling the term peaked. These internet searches returned everything from textbook definitions of the "twisties" to less-than-optimistic predictions for the gymnast. In the days that followed, Biles did something only an Olympian (some might even call a G.O.A.T.) could do. She reflected on what she could realistically overcome on a rigid schedule and then pivoted from her expectations of her Tokyo Olympics journey. In the arena, she withdrew from her events and continued to cheer on her teammates. Beyond the competition, she raised a substantial amount of international awareness of the mental health of professional athletes, and ultimately returned to the Olympic stage to medal once again.
The story of Biles' Olympic self-reflection and pivot inspired me to look at lessons that can be gleaned from top gymnasts when it comes to high-stakes pivoting - and what district leaders can apply to their own journey in what can feel like an Olympic sport of its own - strategic planning.
Lesson #1: "Plan for change, not perfection"
"The goal of planning is to get directional clarity so people know where to focus their attention and how to make sense of situations as they come about. If we begin to plan for change, not perfection, we continually stay open to new, better, and different options we may discover along the way."
This quote from the responsive school guidebook, The New School Rules, comes to life when thinking about the 2021 Olympic story of Simone Biles. Biles was clear on her goals for the Olympics - and they weren't solely golden. The gymnast gave an interview where it was evident her mental health has been a Northern star for her in her career. "At the end of the day, you can't have it all. And if you take care of your mental well-being first, the rest will fall into place," Biles commented. This mindset of taking care of what comes first - and trusting that while plans might change, you can still reach your destination - is key in strategic planning, as well.
Districts constantly take in new information and changing data - population and enrollment shifts, staff turnover, budget changes, schedule disruptions - a reality that has been crystallized during the last 19 months. Holding true to a strategic vision while allowing for pivots to occur, is a champion-level skill.
Lesson #2: Take the small deduction now, to avoid the costlier one later
During the balance beam event, I heard an interesting fact from one of the commentators. The beam that gymnasts were walking and flipping on was only 4 inches wide - about the size of an iPhone turned sideways. As such, it's no surprise the event is full of small scoring deductions as gymnasts commonly employ what's known as a balance check. At 4 inches wide, there is little room for error, and a fall off the beam can be devastating. When a gymnast conducts a balance check, observers and judges will see a small wobble. A judge would deduct the overall score by a tenth of a point for every balance check. Similarly, if a gymnast stops and pauses before attempting a pass or flip, they are deducted another tenth of a point.
As I watched the events on both beam and floor, I witnessed consistent examples of balance checks and long pauses. One might wonder why Olympians continue to conduct these if they know it will lead to a standard deduction. The answer lies in the benefit. By conducting a balance check or a pause before a difficult trick, a gymnast lessens their risk of a landing error or fall - worth up to a full half point deduction. They have calculated the risk and know that it is better to have solid confidence in your routine by taking a small deduction than facing a much costlier mistake down the road.
Similarly, a district implementing a strategic plan, should employ their own versions of a balance check and pause. Consider holding strategic planning team retrospectives at a regular cadence to check on progress of your implementation. A retrospective is dedicated time to reflect and recommend adjustments to your implementation. In its simplest form, teams can ask the following questions during a retrospective:
What worked well?

What did not work well?

What are we going to try to do differently?
Teams can ask these questions at natural intervals in their implementation. Retrospectives are commonly held every 2, 4, or even 6 weeks during a project. Consider the right cadence for your team.
Lesson #3: "Make modifications, not excuses"
This last lesson hails from one of my favorite Peloton instructors, Alex Toussaint. Toussaint is not a gymnast, but he is certainly an athlete, and has a habit of throwing in a life lesson or two during his bike rides. His mantra to "make modifications, not excuses," refers to the context of a stationary bike workout that exhausts you to the point of stopping your pedal strokes, but instead of stopping, you reduce your resistance or shift your position. However, it has practical application to both Olympic gymnastics and strategic planning.
In the final gymnastics event in Tokyo, Simone Biles modified her dismount for her beam routine. Rather than attempt a difficult twisting skill that she was not confident in - shortly after experiencing the twisties, Simone modified her dismount to include a double (non-twisting) layout. She modified based on the information she had about her current state and comfort. And while she could have withdrawn from this event, too, and no one would have considered it an "excuse," her ability to modify her routine in the final and efforts on the beam demonstrated a self-awareness that is critical to strategic planning.
In strategic planning, the planning process, stakeholder engagement activities, design and launch of a new plan can be exciting and rewarding, but it is the implementation of the plan after launch that frequently causes a plan to stagnate. By coupling retrospective "balance checks" with the ability to make modifications that don't compromise your overall vision, districts will experience more success and a greater ability to measure impact.
And while your strategic plan may not garner recognition on an international stage, these Olympic-inspired lessons can certainly help your district realize it's own golds, er, goals.