Subscribe
[Guest Post] The Journey to Personalization: Two School Districts, Two Timely Questions
Personalized Learning | Leaders | School Districts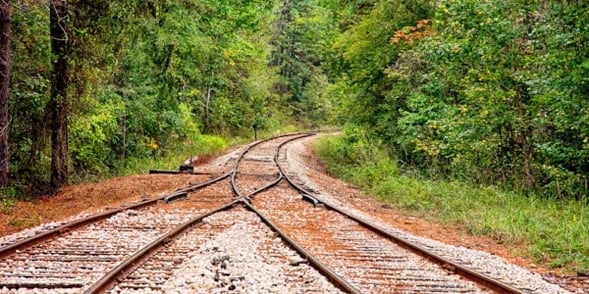 Each and every journey has its own route even if the final destination is the same. As a school district leader, I believe that learning is most effective when tied to the unique needs of every child. My experiences in two separate school districts lead me to think about how the journey to personalized learning may be different each time, while containing similar themes.
For me, two big questions matter: How do we create a school system that effectively meets the needs of every child, and then second, how critical is increased local control for districts exploring the future of personalized learning? Let me explain.
Fulton County Schools: A Large School District Roadmap to Personalization
As the Deputy Superintendent of Academics in Fulton County Schools (FCS) in Atlanta, GA, I helped develop a personalized learning framework that guided efforts to make learning an individual experience for students.
FCS is the fourth largest school district in Georgia and is physically bisected by the City of Atlanta and its public school system. Fulton is a majority-minority district that serves 96,000 students, almost half of whom are from low-income families.
The journey to personalization in FCS began with a vision to increase outcomes for children and a process to explore different ways to personalize the learning environment in schools. We developed the "FCS Personalized Learning Roadmap", and the system began to implement the tactics contained within the roadmap. The roadmap provided a detailed tactical pathway as well as a district implementation plan.
Partnerships were (and continue to be) an important part of the journey. One key partner in the district's personalization effort was Marzano Research Labs, which helped facilitate the development of proficiency scales for each content area. This work complimented the existing standards- or priority-referenced grading system which assured student proficiency in 25 elementary and middle schools where it was put into place. This important foundational research work helped establish an infrastructure and strong platform for competency-based education and consistency across more than two dozen campuses.
As the largest charter school district in the state of Georgia, Fulton County Schools gained the freedom to redesign the traditional school in a manner that more effectively met the needs of students. FCS still was required to use state assessments and follow the state curriculum standards, but we had a brand new flexibility to transform the traditional school experience into one that was personalized for each child. FCS was no longer bound by the traditional element of "school time," which includes an annual year of predetermined days, hours and minutes, as well as traditional ideas that lead educators to create time-bound courses and testing or assessment schedules.
Some incredible new options appeared for students, teachers and families as a result. At the middle school level, several FCS middle schools partnered with New Classrooms and let go of the traditional classroom to embrace a co-teaching learning model based on modalities that match student learning styles with data-based decision making.
The Teach-to-One instructional model isn't easy to get started, or to put into operation. It takes focused professional learning time and educator support, more flexible classroom facilities, and real-time student tracking and data support. It took the FCS middle school teams time to build, but this personalized math model resulted in big early gains: Statistically, the average growth for all students was 20 percent and economically disadvantaged students grew even faster, by 30 percent. Our New Classrooms video discusses how we did it.
Thinking differently about classroom, school and system redesign is challenging. FCS partnered with Education Elements to leverage their expertise in school redesign and innovation. The team from Ed Elements worked collaboratively with district leadership to choreograph a multi-year plan that enabled the design thinking process to occur at the school level. Teachers and principals partnered with expert design thinkers from Ed Elements to create and implement new and innovative learning environments that more effectively addressed the needs of each learner. The power of this model was that the innovation and design work happened at the school level rather than at the district level.
In addition, FCS created its own virtual school through the Fulton Virtual School, a learning option in which high school students could accelerate and/or expand their learning options at a pace appropriate to their own learning needs. Fulton Virtual School even allowed some fourth- and fifth-graders to accelerate at their own pace and take much higher level courses. FCS transformed its traditional summer school experience to one that was competency based so students could earn credit based upon mastery of standards. For some, summer school took just one or two days rather than weeks. These are just a few examples of the future for a school district that is no longer bound by the traditional elements of public school law.
Spring Branch Independent School District: A Brand New District of Innovation
In June 2015, I was honored to be named the new superintendent of schools in Spring Branch Independent School District (SBISD), a 35,300 student urban school district on the west side of Houston that is a microcosm of the city, state and nation. SBISD is the home Zip Code for one of the wealthiest residential enclaves in the United States. One Zip Code away, a majority of the district's students come from low-income homes.
Spring Branch ISD's history of academic innovation and strong community partnership is well known across Texas. More than a decade ago, SBISD leaders created a district charter middle school campus based on a co-teaching model that has earned top state exemplary ratings since its opening. SBISD planted seeds at about the same time for a separate district charter secondary campus, which blossomed into a nationally ranked larger International Baccalaureate (IB) middle and high school. The SKY (Spring Branch, KIPP, YES) Partnership in Spring Branch puts together KIPP Houston Public Schools, YES Prep Public Schools and the district in a unique school program alliance. Two middle schools, plus one high school program, now operate inside SBISD schools. The district supports a school for highly gifted students, too, the only such public school district offering in the region. Each of these serves as clear examples that SBISD school and community leaders have a real desire to provide the best education opportunities possible to all students.
Just three months after joining this progressive-minded district, the Board of Trustees passed a resolution to launch a study opportunity leading up to the creation of one of the first true local control school districts in Texas, called a District of Innovation. The District of Innovation process was created by the 84th Texas Legislature in 2015, and largely ignored, until Spring Branch and a few other forward-thinking Texas school districts began asking about its meaning, purpose and intent. Today, SBISD is one of the first public school districts in the state to become such a district, following a required plan involving study, public review and comment, and votes of approval by two groups — a community-based District Improvement Team (DIT) and our Board of Trustees. We're still celebrating this pivotal move to local control and increased flexibility.
What does being a District of Innovation mean to the future of personalized learning? As in Georgia's charter district structure, Spring Branch ISD must continue to follow certain key areas of Texas school law, such as the state accountability system and state standards of instruction. On the other hand, we now have new freedom to be exempted from a great deal of Texas Education Code, including time-based structures. In Spring Branch, the Board will consider exemptions to state law by two-thirds majority vote, putting much more local control clearly within Trustee purview, where it belongs.
I believe our new District of Innovation standing will foster school redesign as we leverage this opportunity to remove barriers that hinder innovation and keep us from maximizing the educational experiences and academic outcomes for children. Time is one barrier that the district recognizes. New ways to think about time open up opportunities for personalized learning to better respond to real-time student data. Such new opportunities are tremendous to think about, and certain to improve student achievement and outcomes.
As in the past, the desire in Spring Branch for ongoing and continual improvement is driven by community-based review and decision-making. More than 3,000 stakeholders shared views during a 90-day needs assessment, the Superintendent's Look, Listen and Learn Tour. This recent review led to 10 key findings. Two of the district's greatest assets are its supportive community and its dedicated employees. The district's opportunity areas range from improved student achievement to the needs of targeted student populations, especially our Economically Disadvantaged students English Language Learners. The system must address organizational issues as well as how it recruits and retains the best talent, to name just a few other areas of concern.
Since last fall, we have conducted eight community meetings, held 46 faculty meetings, and several times met with a 90-member Strategic Planning Committee composed of students, parents, teachers, administrators and community stakeholders. Hundreds of additional staff have served on supporting Design Teams that developed our strategic and local innovation plan. As in Fulton, we expect that the foundational and strategic design work will create avenues for campus and curriculum innovation and early projects in personalized learning designs. Just as SBISD believes so strongly in local design and planning and in deep community involvement, I believe that some of our best future innovations may well come from inside this district, and especially from inside Spring Branch schools and classrooms.
One of SBISD's fundamental beliefs is that all its students — Every Child, as stated in SBISD's Core Values — deserve the same opportunities to achieve their best. SBISD describes this through its single focused goal, called T-2–4, to ensure that every child has an opportunity to earn a technical certificate, complete military training, or earn a two- or four-year college degree. Not only do I believe in these things deeply, but they drew me to this school district. Today, as a District of Innovation with far greater local control and increased flexibility, I believe that this small, nimble Texas school district is ready to create a personalized learning landscape of enormous potential.
Final Thoughts: Why I Did This Twice and Know it Will Succeed Both Times
I believe that every child deserves the opportunity to learn to his/her fullest potential. Effectively meeting the learning needs of every child requires that we first acknowledge that the "one size fits all" model of school does not work for every child. In order for every child to reach his/her optimal level of performance, the learning environment must be personalized and appropriate for each individual learner. School districts must be given the freedom and flexibility to adapt to the unique learning needs of children. Local control is an important element that fosters innovation within schools/districts and enables educators to be responsive to the needs of children. Both Georgia through Charter System status and Texas through Districts of Innovation, grant local control, a critical enabler of innovation. I am fortunate to serve two systems (Fulton County Schools, GA and Spring Branch ISD, TX) that have the same fundamental belief in every child and use personalized learning as the strategy to meet this goal for children. Both districts leverage local control to create personalized learning environments for children allowing the needs of every child to be met. And so in both cases, I know that the systems in place will help every child to reach their potential and be their best, making them both wonderful places to lead.
About the author: Dr. Muri is the Superintendent of Spring Branch ISD in Texas. He was formerly the Deputy Superintendent of Academics in Fulton County Schools (FCS) in Atlanta. FCS is the fourth largest school district in Georgia, serving 96,000 students on over 100 campuses, with a staff of 14,000. Like Spring Branch, it serves a highly diverse community, including students from high wealth and economically disadvantaged backgrounds.
About this Post: This post originally appeared on Medium as part of a quarterly newsletter for district leaders interested in personalized learning. You can sign up to follow it here.
About Dr. Scott Muri
Dr. Muri is the Superintendent of Spring Branch ISD in Texas. He was formerly the Deputy Superintendent of Academics in Fulton County Schools (FCS) in Atlanta. FCS is the fourth largest school district in Georgia, serving 96,000 students on over 100 campuses, with a staff of 14,000. Like Spring Branch, it serves a highly diverse community, including students from high wealth and economically disadvantaged backgrounds.