Subscribe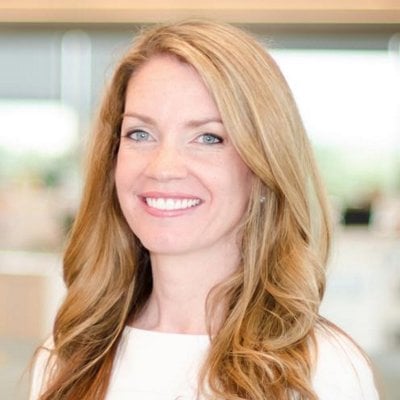 Using Human-Centered Design to Reimagine Staffing Models
Blended Learning | Classrooms | Virtual Learning | School Leadership | Return Planning
Through most of the spring and summer, we at Education Elements have intensely focused on helping school districts prepare for returning to school. As we've gotten closer to the start of school, and school leaders return to prepare their campuses, one of the most common questions we get is how to think about instructional staff assignments when some students will be learning remotely and some will be onsite. To explore this topic further, we convened a group of school and district leaders in Texas to participate in a design sprint. Here's what we learned:
EMPATHIZE
The first step in human-centered design is to empathize with your user. We asked our leaders to think of a specific person impacted by the challenge of staffing for return to school. We told them to consider some less obvious perspectives and reminded them of two key levers of Equity by Design: 1) designing at the margins, considering what voices might be missing from the conversation and 2) making the invisible visible, identifying any assumptions they might be making. They completed empathy maps for their selected stakeholder.
This activity helped us bring into focus the perspectives of three specific groups of people who will be impacted by these decisions:
Teachers - Our participants said that teachers are likely concerned about their own and their families' safety. They have questions about how they will deliver high-quality virtual instruction, what their schedule will look like, and what kind of coaching support and resources will be available for them. They are likely feeling the typical excitement a new school year brings, but also overwhelmed by all of the unknown.
School Leaders - Like teachers, school leaders are likely overwhelmed by the decisions they're faced with. They want to support their staff, but also make sure students get the support and instruction they need. They're likely wondering what resources they have, what questions they can and should be asking, and turning to their networks for advice. It's also possible many of them are drawing on their strengths as leaders to stay optimistic about the future and staying confident they can find a solution.
Students - Possibly overlooked in this conversation, students are likely feeling the same anxiety and fear of the unknown. They are craving normalcy, and grieving lost school experiences. Many of them need flexible learning options and are balancing important responsibilities outside of school, but are also looking forward to reconnecting with their teachers.
As part of the empathy process, participants also completed journey maps for each stakeholder. They identified key moments for that person throughout the school year, as well as how they typically feel and what they need at each of those moments. The journey maps inspired "how might we statements," which is where participants first started to identify the specific parts of this challenge they were inspired to solve for.
DEFINE
An important moment in any design sprint is when individuals or the team as a whole define their problem statement. For our sprint, we asked each individual to review their "how might we" statements and select one that felt narrow enough to help them start their brainstorm, but also broad enough to give them room to explore wild ideas. We also found that giving them a frame for their problem statement helped. For example:

Some examples of the problem statements that emerged from this exercise include:
Campus leaders need guidance on an equitable way to determine which instructional staff will be responsible for face to face instruction and which will be remote.
Teachers need coaching and support to be able to pivot between distance learning and face to face instruction easily.
Teachers need their first choice (virtual or face to face instruction) to feel safe and empowered.
IDEATE
To inspire ideation, we shared examples of how disruptions have caused innovation and discussed how the COVID-19 crisis has created an opportunity to completely reimagine schooling as we know it.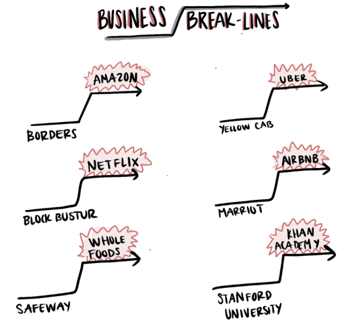 We asked participants what kind of changes they will make - evolutionary changes (the necessary next step), revolutionary changes (a big shift in reaction to current conditions), or transcendent changes (leveraging conditions of the moment to make aspirational change).
Participants then used the SCAMPER protocol to start brainstorming ways to innovate on current staffing models. At this phase, we emphasized the quantity of ideas over quality, assuring the leaders there were no bad ideas. Some of my favorite ideas from this exercise include:
Substitute grade-level teaching assignments for something else
Combine: Allow for clusters of schools to share human resources
Adapt learning walks to allow for virtual learning walks
Modify the definition of a "classroom"
Put to other use: Use campus specialists and instructional coaches for more innovative purposes
Eliminate the fixed focus on FTEs and consider ½ time hiring based on needs
Reverse leadership structures so that they are more bottom-up
PROTOTYPE & TEST
After the ideation phase, we challenged participants to transition from divergent thinking (where we consider all solutions) to convergent thinking (where we make tough choices in order to focus on one resolution). Our leaders selected their favorite idea that they deemed "safe enough to try" and participated in a rapid prototype protocol. In just 5 minutes, we asked them to draw, sculpt, film, or write about their idea. They shared these early prototypes with the team who responded with 1) what they liked, 2) what they wished for, and 3) what they wondered about.
Participants used that feedback along with the following strategies to refine their prototypes:
Repeat the SCAMPER process. What could they substitute, combine, adapt, magnify/minify, put to another use, eliminate, or reverse in their prototype?
Use a "What if" or an adverb. What if money was no object? What if it had to happen tomorrow? What could be faster, smaller, wider, fuller?
Return to their empathy exercises. What would the person in their empathy map say? How would they react?
From there, it was time to test their prototypes. We gave them three strategies to use:
CONCLUSION
We set out on this process hoping that a community of experts could help us generate innovative ideas for staffing for the return to school. Along the way, we learned a lot about how human-centered design and design sprints can drive innovation in education. Two lessons I'm taking with me are:
You can't lose when you start with empathy.

Keeping our stakeholders' feelings, circumstances, fears, and needs front and center during the design process provides guardrails to stay focused and the push to think bigger.

Always be open to iteration.

Toward the end of our sprint, as the start of school got closer and closer, we noticed our participants had less time to join our scheduled zoom calls. We opted to cancel our last session and instead provided an opportunity for participants to asynchronously share with the group what they learned by testing their prototype.
And, of course, there are those innovative ideas for instructional staffing. Here are some of my favorites:
A new allocation formula that accounts for various combinations of virtual and in-person instruction
A new hiring model that prioritizes flexibility and establish early expectations that instructional assignments are fluid
Implement an instructional model that isn't dependent on whether teachers are remote or onsite. Teach students at school the same way they would learn at home to allow more flexibility in teaching assignments.
Redesign the student teacher model.
Assign students by cohorts rather than grade levels to create more flexibility in teacher assignments.
Incorporate student choice and voice in teacher assignments.
Have another idea? Tell us in the comments. Want to hear more about these innovative ideas and the process that got us there? Join our webinar on August 11th at 11 AM PT/2 PM ET.