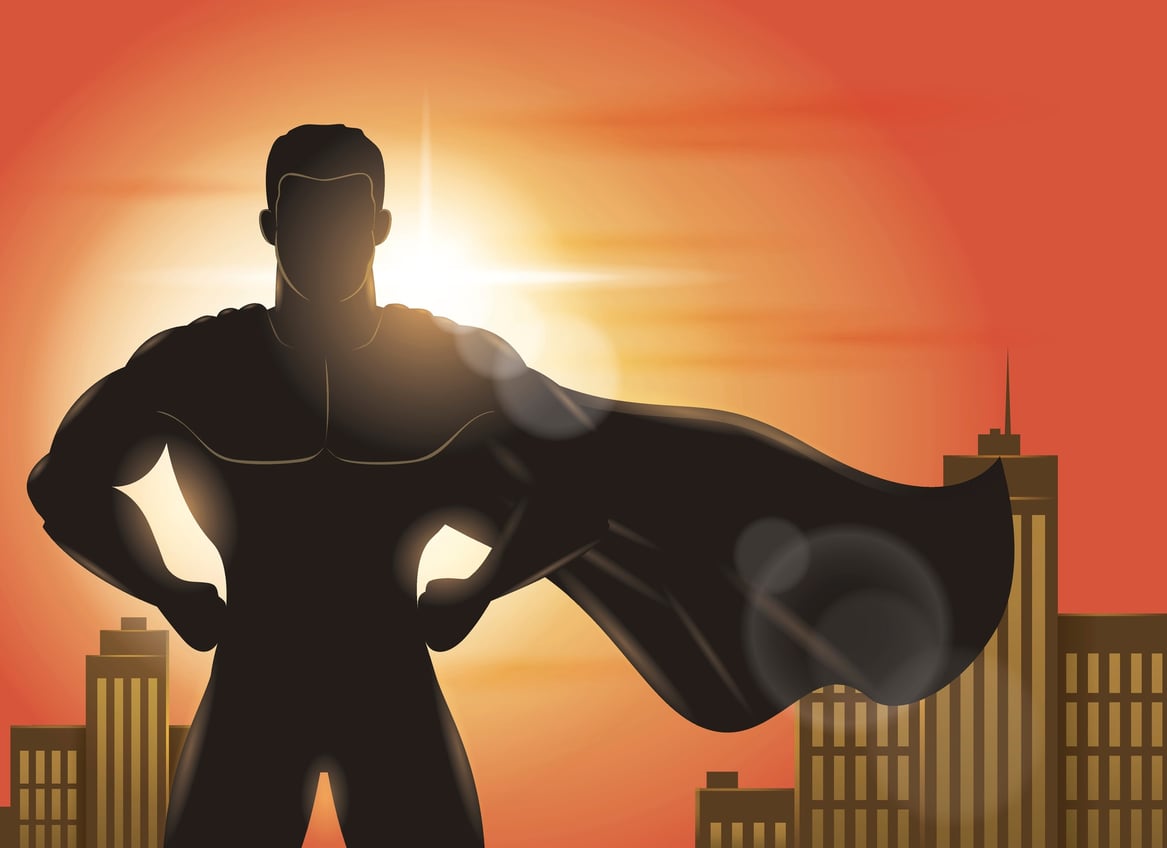 Subscribe
PL Superpowers - My Journey to Personalized Learning Superpower Stardom
Personalized Learning | School Districts | EE Summit | Innovative Leadership
I was blessed to become a Personalized Learning Lexington Education Leadership Award Fellow (2nd Class) back in December of 2015. Education Elements not only influenced my personal work, but it motivated me to make learning meaningful for my students (all 4,970) in an exceptional way. My work in personalized learning has been inspirational in my district. Every district educational leader will always answer yes to certain questions. So, if you ask leaders if they use data to drive instruction, the answer will be yes. If you ask if leaders embed small group learning into their districts, the answer will be yes. If you ask if leaders utilize digital tools to help students make educational learning gains, the answer will be yes.
The reality is that almost no one uses a systems process to make these three incredibly important processes look specifically like something. In other words, we all espouse these processes to be important and will profess to use them efficiently, but in reality, this is not occurring. My work on personalized learning has delineated specific processes for each of these important aspects of education.
I have worked with my district to create not just an overall vision for PL, but also to create sub-visions for data, SGI, digital tools, and student-set learning goals. We have actual processes for data. We analyze achievement data and local data mining essential opportunities for improvement on both the district and school level. For instance, as a superintendent, I can tell you that on the last mathematics common assessment, 40% of my 5th grade students did not understand that .6 is equivalent to .60.
---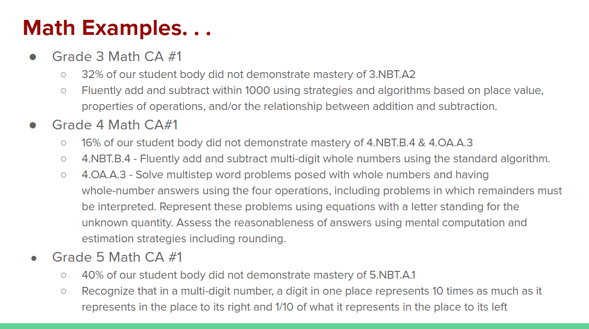 ---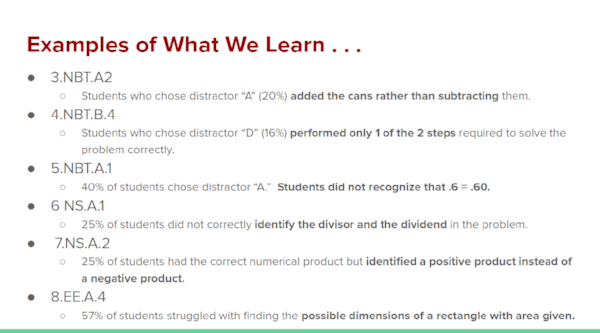 Teachers then use this information to make learning personal for students. This is just a very small example of the data we use to personalize learning. We then analyze data from the district level, which informs our professional development and curriculum. We utilize a Plan-Do-Check-Act philosophy in order to ensure that data enables personalized learning.
---
Math CA 1 District-School Level Data
---
In Marlboro, we also have a systems process for small group instruction. We have worked with our staff to ensure that we have developed common professional development and expectations for instruction so that learning is personalized for students. Lastly, we have also developed a systems process for digital tools. This has involved common professional development, common ways to analyze data from these professional tools, and training our staff on how to use these tools in order to personalize learning for our students.
See here an example of an ELA District Data Dashboard, and School Data Dashboard
Our work in Marlboro ensures that we reach all levels of learners. The exceptional learner to the struggling learner has their learning personalized through systems processes for data, small group instruction, digital tools, and student-set learning goals. Our work is making a difference in the lives of our students and staff, and I can honestly say that no one else is engaging in the work that we are engaging in. It is truly remarkable. Again, everyone will say they use data to drive instruction and that their district uses small group instruction. When you then ask what that specifically looks like and how they quantify if it is working, everything falls apart. The personalized learning work we are engaging in ensures that every child finds learning meaningful. I not only feel that I am a PL Superhero, but I know that the work we are engaging in enables our students to be heroes of learning as well.
Power Up for Personalized Learning!
Register now for the 3rd annual Personalized Learning Summit