Subscribe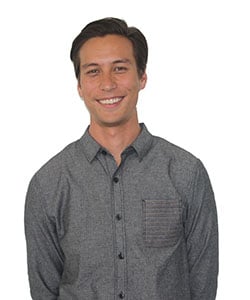 Less Interpreting Data & More Acting On It? Yes Please!
Curriculum Strategy & Adoption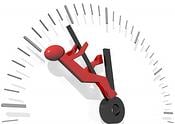 If you are reading this blog post, more than likely you are one of those "Blended Learning" folks who uses a mix of "ed tech" to liven up your classroom and make learning more effective for your students. In taking this approach, you have probably learned that there is no single application, website or program that will meet all the diverse needs and requirements of your school or classroom. You have standards to meet, students to support, models to implement and the list goes on. To help you meet these requirements you likely blend a set of digital tools and curricula with offline small group or independent learning.
The portfolio of digital tools and content enables you to be flexible and nimble. It keeps students engaged, helps to present concepts at their readiness levels and provides an element of variety to avoid fatigue or burnout. Additionally, a mix of providers can better support specific areas of your instructional practice. To illustrate this concept, below is an example of the portfolio of apps a 5th grade Math teacher who uses a four-station rotation might use:
This mix has the potential to individualize, engage and diversify the learning experience in a way that is not feasible for a single teacher. However, to ensure that each product does its job and leads to student outcomes, she must review, analyze and take action on the data generated by students in each one. For even the most organized and efficient teacher, this can be a time consuming task. Stop and think about it for a moment. On any given day, let's say her students use the following three products: ST Math K-5, TenMarks and DreamBox. For each provider she has different questions to answer / things she needs to know by reviewing the data:
ST Math - "I need to identify which students are stuck on the current objective and who is ready to move on. With this data, I'll adjust my small group lesson plans."
TenMarks - "I need to know my students' scores on the playlist I assigned for homework last night. The distribution of scores will help me to understand which students are ready for the upcoming benchmark test."
DreamBox - "I need to know which students in the intervention group are meeting their usage goals. From here, I can praise the students who are meeting the expectation and prioritize conversations with the students who are not."
Let's say that it takes the teacher five minutes to login to each provider to answer each question she has (and this would actually be pretty fast). She goes through this exercise three times each week, for all three of her classes. So, 15 minutes for data review x 3 classes x 3 times each week = 135 minutes. That's over two hours people! What if we could help her cut that time in half? That means she has an extra hour to spend planning a project for students, reading books to improve her practice, or maybe an extra hour to spend with her family!
At Education Elements we are trying to cut this time in half (or more) with a new feature in Highlight called Insights. These are simple data points, presented each day, that save you from having to login to multiple providers, review reports, and get the takeaways that you need to adjust learning with your students. Each Insight was made using feedback from blended learning teachers in the field. The Insights answer questions like: What did my students work on today? How did they perform? Which students are stuck? Which students had low scores? Which students can I congratulate for making progress?
(View Insights for an entire class or drill down to see one students' activity.)
If we make understanding the data faster and easier, we give teachers back more time to act on it. And in doing that, we not only make their time more efficient and productive, we also make instructional time the next day more effective and impactful because teachers have data they can use to design experiences and lessons from which students can learn. We are so excited about all Insights can do.
What questions do you find yourself asking and answering with data from digital content? What data do you need to see on a regular basis? Are you interested in joining a focus group to provide feedback, let us know! Email justin@edelements.com to share your thoughts or to learn more about Insights.