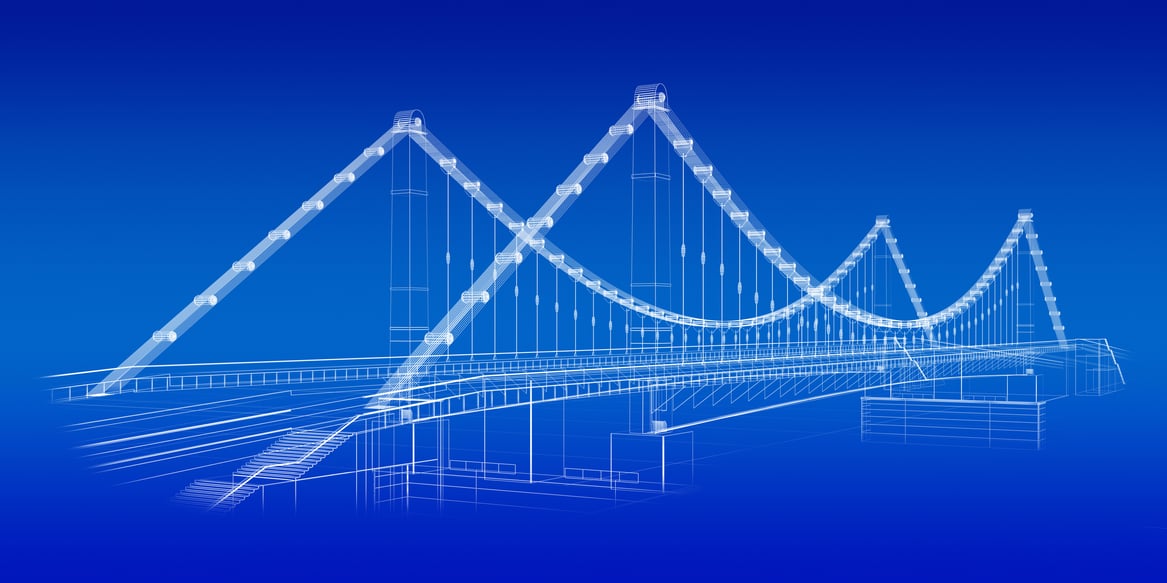 Subscribe
Built with Good Intentions: What a bridge in Honduras can teach us about coming back from the pandemic
Decision-Making | Strategic Planning | District Leadership
There's a bridge in Choluteca, Honduras. It spans nearly 500 meters long, but it isn't well known for its size or even because it is one of the only replicas of the Golden Gate bridge still in existence. Nor is it known for its importance in connecting traffic in Central America. Rather, the new Choluteca Bridge became famous as the "Bridge to Nowhere."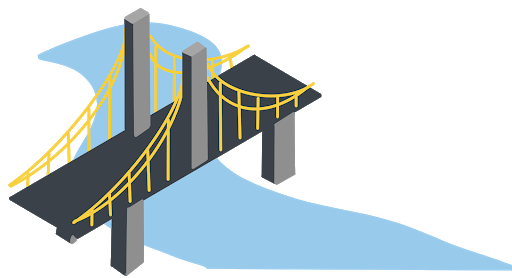 Choluteca Bridge before Hurricane Mitch
The new Choluteca Bridge, a planned addition to the original Choluteca Bridge built in the 1930s, was an engineering wonder when it was completed in the 1990s. It was built to withstand powerful wind, rainstorms, and even hurricanes in a region that frequently experienced them. And withstand them it did. In 1998, the same year that the new Choluteca Bridge was completed and commissioned for use, Honduras was devastated by Hurricane Mitch, a Category 5 hurricane and the second-deadliest hurricane on record for the Atlantic region.
Miraculously, after so much of Honduran infrastructure was destroyed and flooded, the new Choluteca Bridge stood intact. When the waters receded, the bridge was in near perfect condition, yet a new challenge emerged - the Choluteca River that previously flowed under the bridge, had carved itself a new path, leaving nothing but dry land in its original bed. Honduran engineers and leaders were left with a few critical questions:
Should they try to redirect the river to flow back under the bridge?

Should they abandon the new Choluteca Bridge; celebrate its brief use, & leave it forever as a "Bridge to Nowhere"? or

Should they build a new bridge that connected to the former one, albeit with a slightly different path?
The new Choluteca bridge was built with good intentions, but it no longer served the purpose for which it was originally created. Similarly, students and educators will be returning to school and district systems that were built with good intentions, but, in a world disrupted by a pandemic, they may no longer serve their original purpose.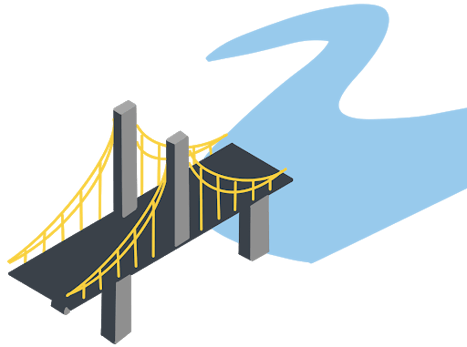 Choluteca Bridge intact after Hurricane Mitch moved the the river
In part 1 of our "Post-Pandemic Possibilities for School" series, we shared a framework for using a metaphorical mirror for reflecting on successes from this past year and a magnifying glass for analyzing failures. After this important reflection is done, leaders may be challenged with questions similar to those faced by the Honduran engineers:
Will we redirect our students and staff - who have adapted in "the new normal" - back to the way we've always done things?

Will we abandon some of our original "structures", strategies and initiatives, because they no longer serve the intended purpose? Or,

Will we expand our "structure" by redesigning existing systems that honor the new direction and context in which we live?
Most districts would agree that redirection is the least desirable option - there is no returning to the way things used to be when we are now living and educating in a post-pandemic world. In this part 2 of our series, we share some lessons learned from a recent conversation with district leaders on these questions.
What structures might we abandon?
The pandemic magnified challenges districts were facing before. Melanie Hadaway, Executive Director of Teaching and Learning at Fairbanks North Star Borough School District in Alaska, recently shared the exciting potential of abandoning traditional constraints of physical location by offering flexible e-learning and in-person offerings for students. Instead of limiting the learning experience to the four physical walls of the classroom, we are able to see "students advocating for themselves [and] for their own pathways" when we remove those old structures and systems. This can carry over to adults as well: Manami Tezuka, Director of Professional Development at Syracuse City School District, is exploring the question of "How do we create teacher leadership pathways and roles that are authentic and really train teachers up to be leaders while still valuing the instructional piece?" Leaving behind familiar paths that might have acted as gatekeepers for many means that we can create something more powerful for all.
To identify what to leave behind, Philip Neufeld, Executive Director of Information Technology at Fresno Unified School District, posed these questions: "I've asked in our community: what could we have done from 2000 to 2020 to better prepare for equitable access to digital learning?... What must we do in the next 1 to 5 years, or 5 to 10 years so every student can get access to rich digital learning experiences?" Through this reflection, we can dismantle traditional barriers that previously promoted inequitable access for learning communities.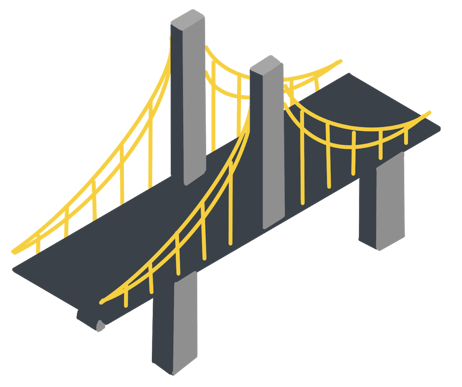 What new structures might we design using what we already do well?
A theme that emerged from each leader's reflections focused on the power of restructuring and building community for increased belonging. Laura Kelley, Chief Academic Officer at Syracuse City School District shared some of the ways her district "built community at a time when we were forced to be separated." From reimagining professional learning communities, to using community partnerships to bring learning experiences to more students, to districts like Syracuse are engaging with a variety of stakeholders in new ways.
Laura, like countless others from coast to coast, was blown away by the innovative efforts teachers have made to enhance instruction, even at a distance. "We ramped up expectations for our teachers and they rose above and beyond to meet those expectations when there were so many unknowns." The district also leveraged alternative mediums to reach students without broadband access or who were otherwise unable to participate in online learning. In partnership with local TV station WCNY, the district offered TV Classroom, an instructional program designed to offer a variety of district-backed lessons for a wide age range of learners. Leaders across Syracuse shared genuine excitement about practices they never thought would be possible to do over a screen, like teaching students how to read, conducting science experiments, and strengthening teacher-student relationships. Whether it's through public broadcasting or virtual meeting platforms, teachers from Syracuse, New York, to Fairbanks, Alaska, have embraced the charge to innovate, and have done so creatively and effectively at scale.
In Fairbanks, the teaching and learning department at one of America's northernmost school districts has taken the opportunity to rethink the status quo around what content to teach in the first place. In a pre-covid classroom, the mantra was often "teach more with less." Now was the time to teach less content, but with more emphasis on what's truly important. Rather than a deficit-oriented mindset around what students "missed," Melanie and others have been thinking critically about what students genuinely need to know for future success, and that has often sparked conversations around making shifts to competency-based learning. Prioritizing "mission critical" knowledge allows us to also put more importance on mastery vs. time spent learning. In a competency-based system, learning is the constant and time is the variable; whereas, in a traditional system, the opposite is true. Defaulting to how learning will help students in their future success as opposed to what learning they might have missed in the past will help us start the next school year from a student-centered perspective.
Based on these insights, we invite other leaders to consider how these shifts resonate with their own decisions as they plan for next school year and beyond. When it comes to time, space, path, relationships, and even our measures of student success, what might you plan to abandon and design anew?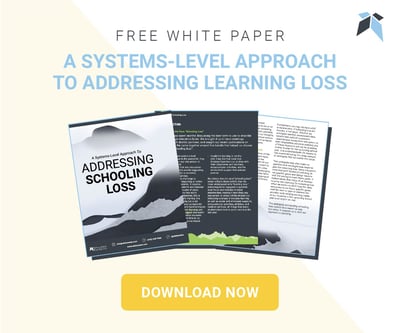 ---
More Strategic Planning reading
Blog: Grading for Equity: One School's Approach to Increasing Student Ownership and Success
Blog: Thank You Nintendo: Lessons learned that can help your strategic planning initiatives stick
Blog: Stakeholder Engagement and Change: 4 Steps to Effective Engagement During Strategic Planning