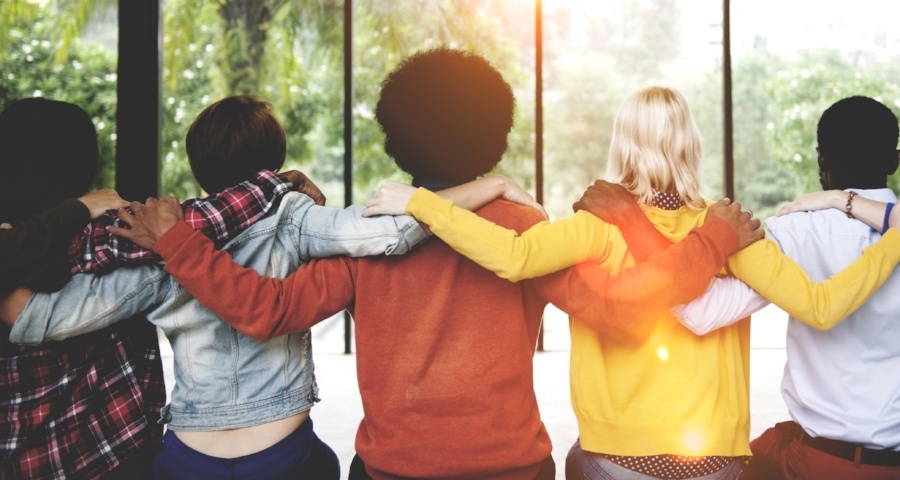 Subscribe
Stop! Collaborate and Listen... to Enhance Personalized Learning
Personalized Learning | Curriculum Strategy & Adoption | Classrooms
The world of work is changing. As we integrate into a global community, we're tasked to work together to solve complex problems. Our solutions can be innovative and represent multiple perspectives if we know how to maximize group work. With so many benefits to a collaborative environment, why is it so challenging? Through my work as a classroom teacher and now as an education consultant, I have noticed a few common barriers to collaboration and identified ways that school district leaders and classroom teachers can overcome them.
Collaboration can be time-consuming
My friend Adair and I joke that we solidified our friendship on the eve of History Day in the 10th grade, the day our History of Dance presentation was due. Our task was to explore a topic of interest and discover the story behind it's development. Perhaps we were inspired by our recent homecoming festivities and we went with dance; it's hard to know. We took salsa classes and surveyed our classmates, but we didn't really have a clear goal or purpose. We were mostly concerned with the colors on our tri-fold and the pictures of our dancing adventures. I still believed we worked hard but it was definitely not strategic. As we sat engulfed by decoupage, torn paper and scattered pictures, we realized that we had very little to show for weeks of arduous work. I can't remember if there were tears, but I remember the distinct feeling of desperation from time poorly spent. Our friendship was strong but our project wasn't.
In school we often ask students to work together without providing guidance on how to manage their tasks, relationships or goals. Without intentional guidance students may become disillusioned with group work which then translates into how they work with each other as adults. I know for myself that at times these negative experiences have led me to avoid the back-and-forth of collaborating with others; these memories sometimes make me put my headphones in and get work done on my own.
Collaboration can be frustrating
During the 3rd annual Education Elements Personalized Learning Summit this year we had the honor of hosting Dr. Ray Owens who has been working with organizations in Tulsa, Oklahoma to revitalize his community. He began his keynote by saying "I don't like group projects," a pretty radical statement for a man whose collaboration has put Tulsa on the map. He cited experiences in college where he was tasked with a difficult group project in which participants did not contribute equally or whose personalities were off-putting. The crowd collectively sighed when hearing this story because most of us can think back to an instance of collaboration that has gone wrong, where communication styles and differences in working preferences make it easier to shut down and work in silos than push through the discomfort.
Dr. Owen's disdain for group projects led him to request completing the project independently, to which his professor responded: "Life is a group project." The truth is we are impacted by the choices of others in all aspects of our lives: who we vote for, where we shop and how we socialize. It benefits us to experience different opinions and styles with some guidance at school in order to avoid collaboration fatigue. By the end of the speech, Dr. Owens had a room of 500 educators singing in rounds and doing a wave!
Collaboration can feel risky
Introvert, extrovert, ambivert: some of the characteristics we identify in ourselves that affect our approach to working with others. In an ideal world we are able to learn from all different types of personalities but the fact remains that speaking your mind in a group setting can feel risky no matter what characteristics are your most dominant. We fear disappointing our teammates or worse, embarrassing ourselves. The same reasons I hesitate to contribute a response at trivia night is the same reason our students silently opt out of group work: what if you're wrong? This is why we have to create opportunities to experiment with speaking our minds, discovering our strengths and leveraging our teammates.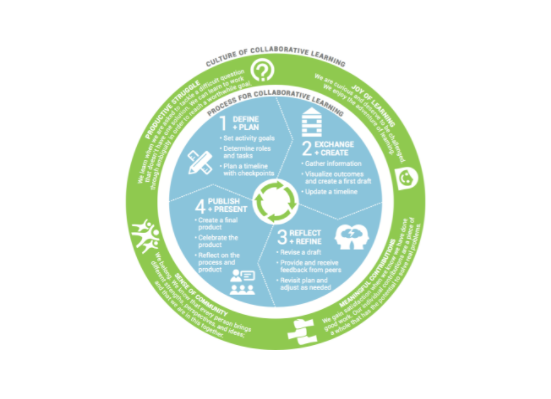 But collaboration is essential...
The Framework for Collaborative Learning from Education Elements was developed out of the need to define the what and how of collaborative learning. It emerged from our rich partnerships across the country (yes, it is not about collaboration but also a model of the benefits of it). I recently had the pleasure of partnering with District of Columbia Public Schools (DCPS) to explore these very challenges which led to the creation of a framework for collaborative learning to use in the district. After 3 years of implementing station rotations to personalize learning, DCPS found success with the digital content and teacher-led stations, but identified a need to improve the quality of peer-to-peer interactions in the collaborative stations. Our work together aimed to address the challenges of collaborative work by defining the process (how) and culture (what) of collaboration. We are excited to see the impact of our work as teachers help engage their students how to work with one another.
We encourage you to download our framework and stay tuned to learn more about collaboration at DCPS and beyond! Keep in touch with me @AndreaGoetchius and #Collaboration on twitter and share all of your collaborative learning successes.