Subscribe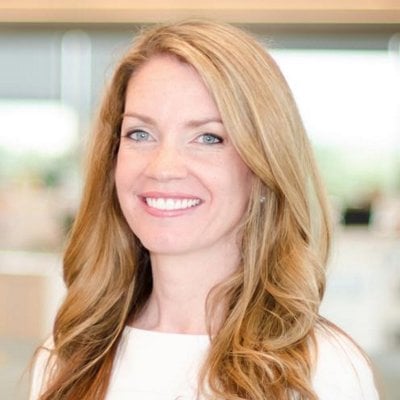 Navigating a Crisis as a New Leader
Organizational Leadership & Change Management | District Leadership
The best way to find out if you can trust someone is to trust them.
- Hemingway
February 10th was my first day as Managing Partner at Education Elements. On March 11th, 30 days into my new job, I was on the phone with our CEO making critical decisions about our response to the exploding Coronavirus crisis.
Leadership is always hard. Leading through a crisis is even harder. Leading through a crisis when you're brand new to your organization adds a whole new level of complexity. As challenging as it's been, it's also provided a wealth of learning opportunities worth documenting and sharing.
As I started to put those thoughts into this post, I knew I needed another perspective on this topic and thought immediately of Dr. Matt Smith, who started his new role as superintendent in Belton ISD on February 24th, a mere two weeks before he had to make the decision to close Belton ISD facilities indefinitely. Matt and I recently met (remotely, of course) to discuss our experiences in the hopes we could identify some common insights and ideas worth sharing.
Navigating Uncertainty
New leadership always brings uncertainty. Your new team and the customers/stakeholders you serve are optimistic about the value you'll bring but are also looking for early signs that you're the right person for the job. The fear and loss of control created by a crisis like a global pandemic add even more uncertainty to the mix.
Dr. Smith says for him this meant making a series of high-stakes decisions before he had the opportunity to get to know his team and before his team and his new community got to know him. He navigated this challenge by leaning into Multiplier Leadership. Instead of giving in to the pressure to establish his own value during this time of crisis, he recognized and elevated the talent that already existed at every level in Belton ISD, taking the time to align the right people with the right opportunities to contribute.
Establishing Trust
Most new leaders spend their first months building trust with their new team, customers, and stakeholders. For school superintendents, this often means going on a listening tour to meet with employees, families, and students from all parts of their community. For Dr. Smith, that listening tour was over before it started. Without the ability to physically meet with his community, he had to find new ways to establish trust.
One of the ways he is navigating that challenge is to drop in on various team Zoom meetings. He spends time listening to their needs and questions just as he would have on his listening tour. Listening to him describe how to build trust in these kinds of interactions, I noted the following:
Trust is a two-way street. Dr. Smith trusts his team immediately. They don't have to earn it.

Unconditional positive regard for your colleagues means listening to and respecting the challenges they voice in the moment, even if they don't align with your own priorities.

Be as visible and as vulnerable as possible. Dr. Smith was honest with his team when he didn't have the answers.
Making Informed Decisions
This one is really tough for me. I'm a researcher, and I'm most comfortable making a decision when I feel like I have the right data and evidence to support it. During COVID-19, however, my colleagues and I have had to make decisions with no data and an inability to draw on prior experience. In times like this, it's easy for leaders to make two critical mistakes: delaying decision-making and relying on false promises of consensus.
I asked Dr. Smith how he avoided these pitfalls, and he described a meeting with the school principals in his district. Not only was this his first meeting with them during COVID-19, but it was also his first ever meeting with them. He knew they needed and wanted a plan for how to lead their schools through this, and it would have been easy to step into the shoes of a "rescuer-leader", crafting a quick plan in isolation in an attempt to save the day.
Instead, he walked the principals through a conversation about their values and what they felt their community valued most. They landed on Clarity, Kindness, and Unity in Purpose. Those three values have guided every decision Dr. Smith and his team have made during this crisis, and as a result, they've been able to make faster, more proactive decisions.
For example, when many school districts across the state were making a decision about how long to close schools on a week by week basis, Dr. Smith and his team felt that process was neither clear nor kind to their community. They were one of the first districts to make a decision for a long-term closure so that they could focus on addressing the long-term needs of Belton ISD staff and families.
Balancing the short- and long-term
As a new leader, you're excited about the journey ahead with your new organization. But then a crisis comes along, and you're forced to focus on the here and now. During our conversation, Dr. Smith admitted he's far better at and more interested in future planning than addressing the details of the moment at times. But he's found ways to balance the two by (1) ensuring there is space in meetings to discuss both immediate needs of the team and longer-term thinking; and (2) pushing his team to base short-term decisions on what they want their district to become in the months and years ahead.
Advantages of being a new leader
Finally, Dr. Smith and I spent some time talking about the benefits of being a brand new leader in a time of crisis. We agreed that there's an advantage to having a clean slate when faced with tough decisions. You don't have to navigate the weight of prior mistakes or re-established expectations. Relationships with everyone are new, and there's a freedom that comes with a fresh start.
We also agreed that this specific kind of crisis has created a level of grace and empathy that isn't always afforded to new leaders. Our colleagues and the people we serve understand this is an unprecedented time, and they're giving us some latitude to make mistakes and learn from them.
At the end of our conversation, Dr. Smith told me about a leadership analogy from Leadership on the Line by Ron Heifetz. In this text, Heifetz describes the power of leading from the balcony and the danger of the urge to join the dancers on the dance floor. His metaphor is all about the ability to stay fiercely engaged while also stepping back to get perspective.
My conversation with Dr. Smith was such a wonderful opportunity to take that step back and view my own leadership experience through COVID-19 in a new way. I'm thankful for this experience, and for the opportunity to share the insight we've gained through our similar experiences.