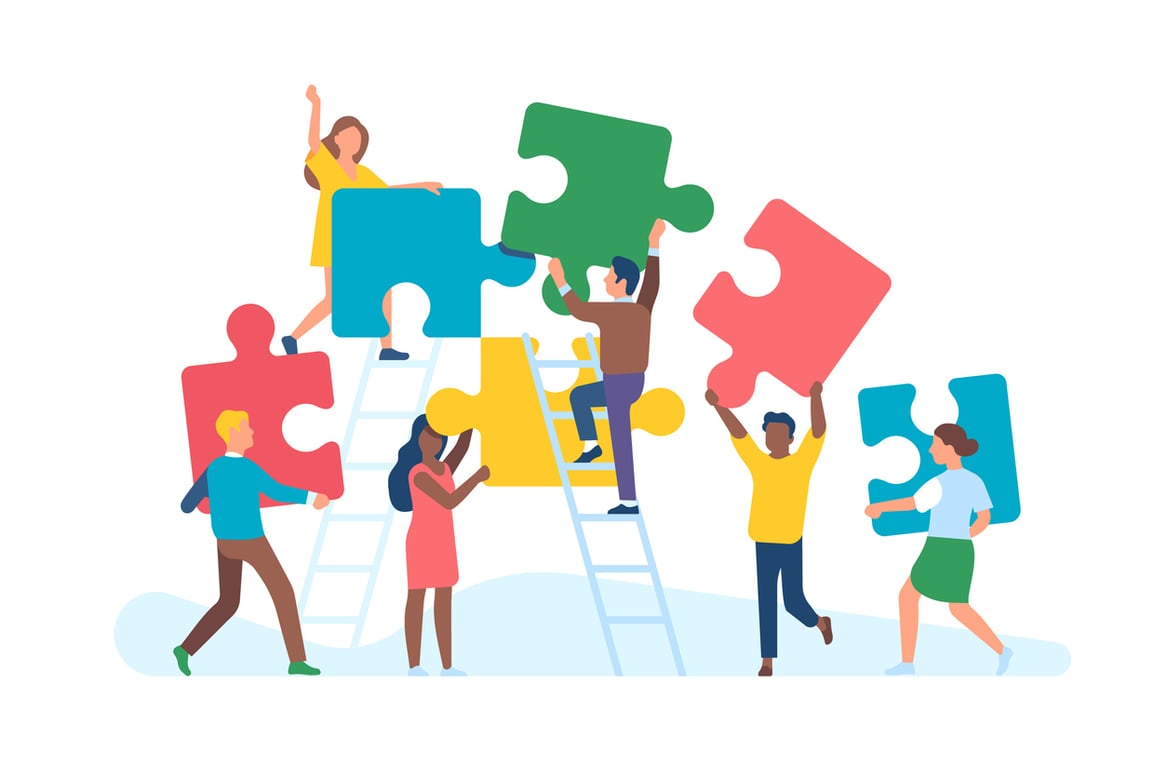 Subscribe
Building a Dream School: Reflections of a Principal's Journey and the Impact of Collaboration
Education Elements | New School Design | School Leadership
I have always aspired to open a new school that cultivates a school atmosphere centered on learning and student achievement. One that recruits and retains the best teachers and staff, meaningfully engages with students, families, and the community, and utilizes research-based and culturally responsive curriculum. I have not yet fulfilled that dream, but I had the opportunity to work alongside James Hopkins, a school principal in Durham, North Carolina, who has done just that. James opened Lyons Farms Elementary School during the 2022- 2023 academic school year.
As his first year was winding down, I reflected with James on his experiences in opening a new school. I was curious to learn how this unique opportunity shaped him as a leader and understand the impact of our partnership.
James brings his nineteen years of experience to his role as principal of Lyons Farm. He served in various capacities from teacher to assistant principal over those years. Just prior to being named principal of Lyons Farm, he was the principal of Lakewood Elementary. Under his leadership, his school saw tremendous growth in student achievement, decreased teacher turnover, and increased parental and community engagement.
Given his impressive previous experience, I began our conversation by asking if he knew what he was getting into when accepting the task of opening a brand new school. "I had done all of my research, talked to many trusted colleagues and mentors of mine, and even received the okay from my wife." He continued, "I knew I was prepared but not necessarily ready for what was to come. I knew this was going to be a challenge, and I've always been up for some of the bigger ones. I wanted my leadership capacity to be stretched and the unfamiliar will do that to you. But opening a new school is a lot like building and opening a new city. It's not an event that happens at the start of the school year. But rather months of tireless planning, coordinating, scheduling and rescheduling, hiring, visioning, parent focus groups, researching, and budgeting. I thought I knew what I was getting into but in reality, it was so much more than what I initially thought."
James further reflected on his preparation, "I anticipated there would be some gaps and questions our district may not have been able to answer given that this was the first time in over a decade Durham was opening a new public school." This is where our Education Elements team stepped in. We were able to help answer the unknowns, share resources and materials, and provide an additional level of support throughout the first school year. We offered relevant experience from our work over the past several years with neighboring Wake County Public Schools, helping it successfully open and launch 18 schools. We were uniquely positioned to fill in the gaps and supplement help from the district.
"Even though I knew I wanted the help, I was initially very skeptical about what to expect from Education Elements. You never know what you're going to get when accepting the guidance of an outside consultant. I was worried that judgment would come without understanding our why and the context we didn't have time to share. Or that we would get a cookie-cutter experience," remarked James. "But that's not what happened. I got to learn about you and your experiences as a teacher in a new school and serving as an administrator in a new school. We had a chance to connect and laugh during our bi-weekly meetings. You guys were fun and relatable. Once we built that relationship, I was open and ready to listen and receive all the thoughtful support you guys offered"
We began our work with James and his Lyons Farm team in June before school opened, holding a full day of strategy planning. This session gave the leadership team the time to develop several essential frameworks and resources to guide the new school, including:
school norms,
systems and procedures for school operations and logistics,
a communication plan,
and their learner profile .


This also allowed their leadership team the opportunity to build relationships and set the adult school culture.
We facilitated four quarterly learning walks during the year centered on operations and logistics, school culture, instruction and academics, and systems. We worked with school leadership teams to align on current school priorities and expectations in a collaborative process. We visited classrooms together to gather real-time data to determine if practices are aligned with expectations. We analyzed data to find the highest impact focus area to create a targeted plan of support.
"Working with Education Elements was like having a second pair of eyes and ears in classrooms and in my leadership meetings. You guys were sharp, picking up on some of the things my team was not able to catch given how stretched we were at times. You were able to speak to what was missing without judgment. The action steps we chose were bite-sized and manageable. We made some tremendous shifts in how we operated as a school and leadership team because of this work, and it greatly impacted our school."
This year stretched James like he envisioned. "When you've been tasked with managing and leading the opening of a school as principal, the weight of the community is on your head, shoulders, knees, and toes. People look to you for the answers to questions you've not had the capacity to think about yet. You live in a state of managerial and leadership anxiety, not because you don't have a plan but because things are constantly changing–sometimes well before you are notified or have the time to fully understand the impact on the school community. You need a trusted thought partner and space to be vulnerable, authentic, and free to share some of your craziest ideas and reflections. Working with Education Elements, I had that. I had a chance to ask those questions and I received plenty of resources my team used to help navigate this year."
His opening year was filled with many wins and accomplishments. James notes, "Our core values drive our thinking. My teachers and staff believe deeply in our mission and the core values that serve as the anchors of our learning community. It's been fulfilling watching them come alive. My staff consists of high-character individuals that are driven by their desire to transfer their learning to their ultimate passion of teaching children. They care about our students and love what they do. Because of them, we created a place where students can explore, find joy, embrace rigor, value justice, and desire to grow socially-emotionally and academically. He continues, "Our Teacher Working Condition Survey has confirmed–unanimously, that there is an atmosphere of mutual trust and respect and that there is a shared vision. Academically, I believe we will have met our goals across all grades when you control for factors outside the school's control. Lastly, our parents have been the most supportive partner throughout the year. They did not waste any time jumping on board to volunteer, lead big initiatives, and showering the entire staff with love in the form of thank you's, meals, treats, and most importantly their presence."
I asked James, knowing what he knows now, would he want to lead a new school? "Absolutely. As long as it's in Durham and the school's name is Lyons Farm! This little city has accomplished so much in our first year, and I'm incredibly proud and looking forward to what our school community will do next year."