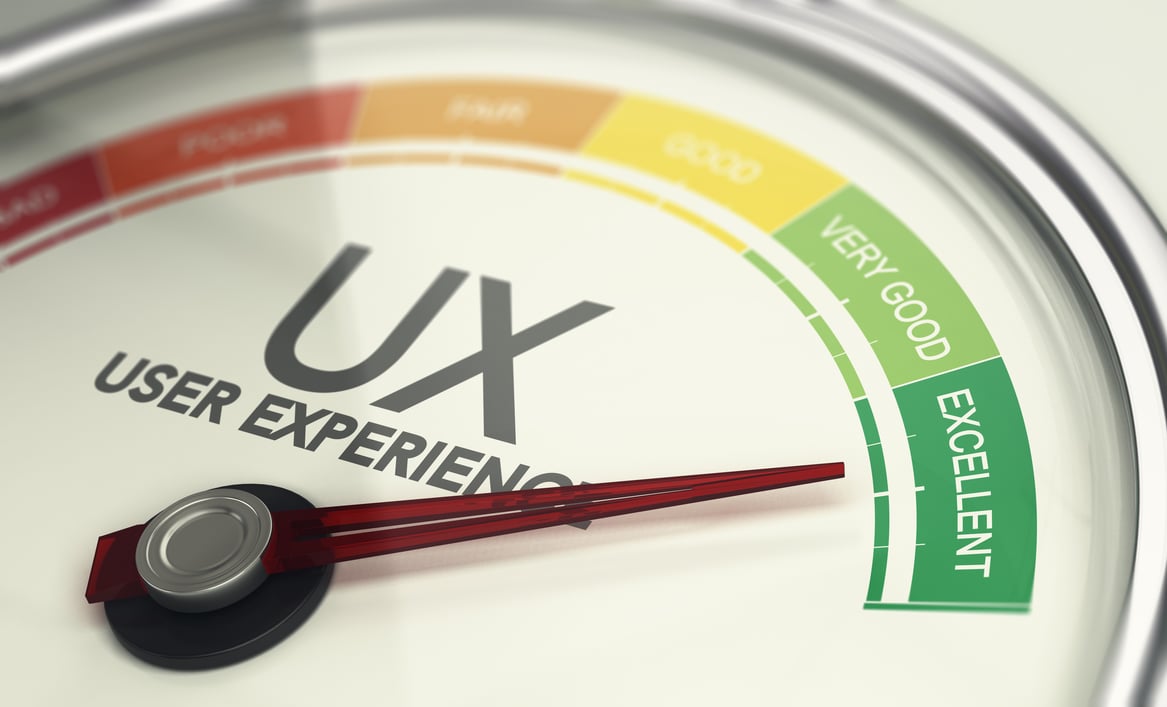 Subscribe
5 User-Centered Strategies: Connect with your community and build a better strategic plan
Strategic Planning | District Leadership
Your favorite apps that seem to make managing life easier, social media sites that connect you to stories that resonate, shopping at your favorite store, your go-to streaming service when you need to de-stress - sometimes it feels like these things were built in a way that just 'gets you.'
This didn't happen by accident; this happened by design.
UX design, to be specific. Virtually everything you interact with in the modern world was designed using principles of user experience (UX) design. UX considers how to improve the ease of use, efficiency, experience, accessibility, and overall satisfaction of a product, service, or system. While UX is common in many consumer industries, this is something that the tech world does particularly well. Teams of UX researchers study how customers respond to every feature, layout, and function of their product to help them make decisions to continuously improve the customer experience. When a new feature or design is rolled out, it typically happens after researchers have tested ideas with actual users to make sure that their solutions are solving for an identified need and moving toward increased customer satisfaction. It makes sense. After all, you want to keep customers happy so you design your product to respond to their needs.
Launching a new product or feature, putting in countless hours and dollars into the process, without doing the research to make sure it resonates with users is a recipe for failure. It's obvious how valuable UX research is to major industries, but we often don't see this user-centered approach to decision-making in education. We often see lots of brainstorming behind closed doors with senior administrators, maybe with the occasional survey in the mix, even when big decisions are made. With this practice, we are missing out on the opportunity to better serve perhaps the most important 'users' in the world: students, families, and educators.
Those of you who have already worked with us know that we take a responsive approach to strategic planning. We involve key stakeholders from the start to understand their needs, test ideas in the community, get feedback on revised iterations, and so on until we are confident that we've developed a plan that resonates with your community's unique needs. Most often we do this through focus groups, town halls, interviews, shadowing, and surveys. When we leverage those approaches, the research component is essentially a version of UX research applied in a school district setting. We use the design thinking process to guide the approach and leverage user research strategies throughout each step to inform decision-making. Read more about some of our most commonly used strategies in our Include guide; those strategies often serve as the foundation of our approach to stakeholder engagement.
Below, we introduce five additional UX strategies less commonly used in education that can help you connect with your community.
Field Studies:

This is when you study users in their natural environment to help you find real-life usage needs. Wearing the hat of an objective and curious observer can help you identify and understand everyday challenges that might not otherwise come to light. You likely already do this in one form through classroom visits. You can take this to another level by observing things like lunchtime, school social events, health/wellness activities, and building use, or even by

shadowing a student

. This can help you uncover the answer to questions like: How positive is the school social environment? How are peers interacting with one another? How conducive to learning is the environment outside of the classroom? Are there school safety concerns to address? It may feel strange at first but you'd be surprised at the things you can learn about your stakeholders by merely observing how they interact with their environment.

Diary Study

While this is a longer-term effort, it can be really helpful for understanding the personal experience during a complex process or experience. With this approach, you might ask users to write a short diary entry for a period of time while they are going through an experience that you'd like to know more about. Typically you will provide specific questions and guidance on what to document in their diary. The end goal is getting a longer-term perspective of user experiences. For example, you might ask students to write about their thoughts as they are transitioning from middle to high school to understand how to best facilitate student growth and independence. You might ask parents to journal about their experiences helping their student navigate the college search to learn how to enable success in college planning. Or you might ask a group of students to share in a diary their experiences with health and safety in school. Using this information, you can identify pain points and highlights in the interactions that shape how stakeholders perceive their school experience.

Usability Test

This is a very common approach in the tech world, whereas users are asked to interact with a prototype to see how well it meets their needs. We often do a version of this when we 'socialize' early versions of a strategic plan. You can use this approach to hone in on how a plan may land with users to answer your concerns about things like: How well do community members understand this plan? Is it easy to navigate through the plan to find the information they want? What information is lacking? Are we addressing their concerns? Another way to leverage this approach is to run a usability test with a specific school experience or interaction that you are considering improving to surface stakeholder needs.

A/B Testing

With this approach, users are randomly assigned two different designs to measure which solution works best. You might use this when you are trying to decide between two different layouts for your strategic plan or even if you are trying to decide between different ways to communicate strategic priorities. You might also use a version of A/B testing to see how different proposed strategic priorities resonate with stakeholders.

Card Sorting

Users are asked to organize items into groups and assign categories to each group in a way that makes sense to them. This method is typically used to determine the best information architecture of a site. Applied to strategic planning, it can help you understand how to make your plan easy to navigate and how to structure information logically.
Hopefully, you have some great ideas for UX research strategies to leverage in your strategic planning process. If you are excited about these approaches and not sure where to start, here are some considerations.
Read more about the strategies that pique your interest to learn how to do it well. Poorly executed UX research is a disservice to your stakeholders and may misguide your strategic priorities.
Let the research question guide the approach. There are many great strategies to uncover user insights, but that doesn't mean you should go out and try all of them. Think about the questions you have and the insights you'd like to discover first, then determine what approach will help you answer those questions.
Incorporate user feedback throughout the process. Whether you're just getting started with focus groups to discover priorities or you're testing your final plan to see how it lands, bring stakeholders along throughout the journey to continuously incorporate their feedback into your strategic planning process.
With a user-centered approach to strategic planning and innovative UX research strategies in your toolkit, you are well on your way to developing a plan that resonates with your stakeholders.