Subscribe
10 Leadership Development Books to Read Before School's in Session
We are big readers here at Education Elements, with book clubs and recommendations flying back and forth across our team. You can catch us reading on the plane, in the office, listening to books on our walks or runs, and – when we're lucky – by the pool! We like to share our favorites with you when we can, in the hopes that you'll find something inspiring and useful just like we did. It can be hard to decide exactly which books to share since there is no end to amazing ideas and excellent writers – this list is by no means comprehensive or exhaustive. It is, however, a roundup of just some of the books our team has enjoyed on the topics of leadership and various leadership competencies.
We talk about leadership a lot at Ed Elements, whether it's here on the blog, in our work with our partners and clients, or through our workshops and events across the country. We believe in the importance of effective professional development, and continually invest in the development of leadership competencies across our own team. Many of these books have sparked discussion and the development of more resources both internally and externally. Some of these books are likely an obvious choice for a list of books about leadership - others might leave you wondering what makes them belong on this specific list. We believe that each of these books embodies at least one quality, if not several, that an effective leader possesses - from being able to acknowledge and learn from mistakes, to strategizing about how networks can help both educators and learners thrive.
---
Innovative Leadership Development for School Districts
Based on our experience working with over 750 schools and 140 districts across the US., we have created this guide to provide a set of resources and to offer valuable insight on the importance of innovative leadership.
---
We hope you find some great reads on this list to spend some time with. Here's a PDF of the full list with an overview and our recommendations as to why you should read each book. Let us know if you've already read any of them and what you think, or if you have more suggestions. There's always room on our shelves!
The 10 Leadership Development Books to Read Before School's in Session
1. Smarter Faster Better: The Transformative Power of Real Productivity by Charles Duhigg
Why should you read it?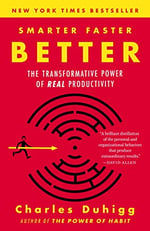 Full of research and plenty of real-life examples, Smarter Faster Better revisits a lot of concepts we think we already have figured out. For the sake of transforming how we work inside out, Duhigg asks readers to reconsider:
How we think about goal-setting, and "stretching" SMART goals even further
Our approach to productivity, and how we've created a productivity culture that leads to "cognitive closure"
What goes into shaping a team – how the teams work together is more important than who, exactly, is on the team
How we take control of our situations, and whether we're able to connect all our actions - even the smallest of them - with our overall purpose
2. Leaders: Myth and Reality by General Stanley McChrystal
Why should you read it?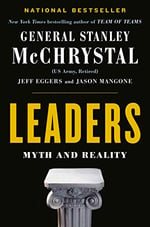 In this follow-up to his bestsellers My Share of the Task and Team of Teams, McChrystal profiles thirteen famous leaders from a wide range of eras and fields–from corporate CEOs to politicians and revolutionaries. He also profiles pairs of unlikely leaders from diverse eras and fields, showing that leaders often use dramatically different tactics to achieve similar results. Leaders will help you take stock of your own leadership, whether you're part of a small team or responsible for an entire nation.
3. The NEW School Rules: 6 Vital Practices for Thriving and Responsive Schools by Anthony Kim and Alexis Gonzales-Black
Why should you read it?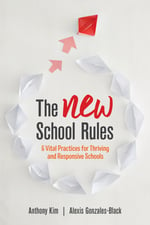 Schools, in order to be nimble and stay relevant and impactful, need to abandon the rigid structures designed for less dynamic times. The NEW School Rules expands cutting-edge organizational design and modern management techniques into an operating system for empowering schools with the same agility and responsiveness so vital in the business world.
6 simple rules create a unified vision of responsiveness among educators
Real life case studies illustrate responsive techniques implemented in a variety of educational demographics
15 experiments guide school and district leaders toward increased responsiveness in their faculty and staff
4. Switch: How to Change Things When Change is Hard by Chip Heath and Dan Heath
Switch shows that successful changes follow a pattern, a pattern you can use to make the changes that matter to you, whether your interest is in changing the world or changing your waistline.
Why should you read it?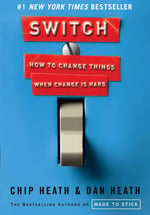 In a compelling, story-driven narrative, the Heaths bring together decades of counterintuitive research in psychology, sociology, and other fields to shed new light on how we can effect transformative change. We'll sneak in an extra recommendation here and tell you that our team also loved The Power of Moments by the Heath brothers - excellent read!
5. Brave New Work by Aaron Dignan
Why should you read it?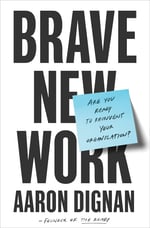 Readers will:
Get a look into how our way of working came to be – and why that way no longer works for us
Learn exactly how deeply this way of working has become embedded in our teams, and how interconnected we really are across our organizations
See strategies for change which account for how complicated our teams and organizations really are
6. Better Together: How to Leverage School Networks for Smarter Personalized and Project Based Learning by Tom Vander Ark and Lydia Dobyns
Why should you read it?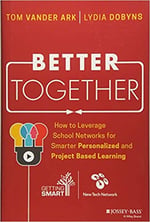 Both teachers and administrators will:
Examine proven learning models for scaled school networks
Explore the latest innovations for more effective collaborations
Read success stories from school networks across the country
Learn smart strategies for optimizing the educational network experience
7. Who You Know: Unlocking Innovations That Expand Students' Networks by Julia Freeland Fisher
Why should you read it?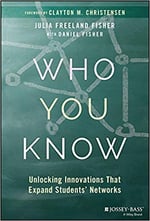 Who You Know explores how schools can become hubs for next-generation learning and connecting. With the book, readers will:
Explore real-world examples and data
Integrate student support models that increase access to caring adults in students' lives
Invest in learning models that strengthen teacher-student relationships
Employ emerging technologies that expand students' networks to experts and mentors from around the world
8. Atomic Habits by James Clear
Why should you read it?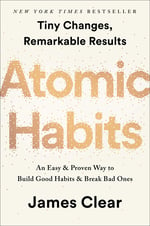 In the book, you will learn how to:
Build a system for getting 1% better every day.
Break your bad habits and stick to good ones.
Avoid the common mistakes most people make when changing habits.
Overcome a lack of motivation and willpower.
Develop a stronger identity and believe in yourself.
Make time for new habits (even when life gets crazy).
Design your environment to make success easier.
Make tiny, easy changes that deliver big results.
Get back on track when you get off course.
And most importantly, how to put these ideas into practice in real life.
9. Being Wrong by Kathryn Schulz
Why should you read it?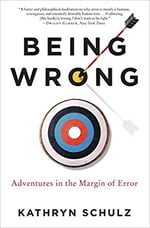 Coining the term "wrongology", Schulz talks about how being wrong can be a good thing in the grand scheme, and how we often learn more from our mistakes than our successes. As a journalist, Schulz has collected many real stories of errors large and small, and the impact they had on the people involved. However, she also delves into why we are wrong – and why we usually think we are right. She sheds light on the importance of being able to acknowledge when we are wrong, a crucial quality in any leader.
10. Multipliers: How the Best Leaders Make Everyone Smarter by Liz Wiseman
Why should you read it?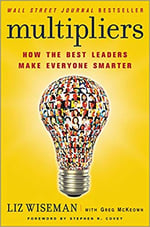 In this engaging and highly practical book, leadership expert Liz Wiseman explores the two leadership styles, Diminishers and Multipliers, persuasively showing how Multipliers can have a resoundingly positive and profitable effect on organizations – getting more done with fewer resources, developing and attracting talent, and cultivating new ideas and energy to drive organizational change and innovation.
Bonus Book Recommendation!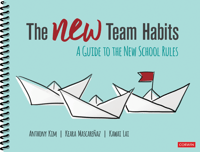 Coming this fall, The NEW Team Habits: A Guide to the New School Rules, by Anthony Kim, Keara Mazacareñaz, and Kawai Lai
To achieve their ambitious goals, it is essential that education leaders build effective teams. Many leaders want to shift the way their teams collaborate, make decisions, and learn together, but struggle to make lasting change. Written for leaders who want to improve their teams, this guide is a follow-up to the best-seller, The NEW School Rules, a framework for transitioning to a more responsive, innovative organization. The NEW Team Habits goes further, providing battle-tested practices the authors have used with hundreds of leadership teams to build better habits for team learning, meetings, and projects.
Why should you read it?
Readers will find:
A five step learning cycle for building team habits

Videos, readings, and other resources to build knowledge

Engaging team activities to drive learning
With tools leaders and team can use right away, this guide provides the inspiration, steps, tools, and activities you need to improving your team habits for learning, meetings, and projects to achieve a more responsive, innovative organization.