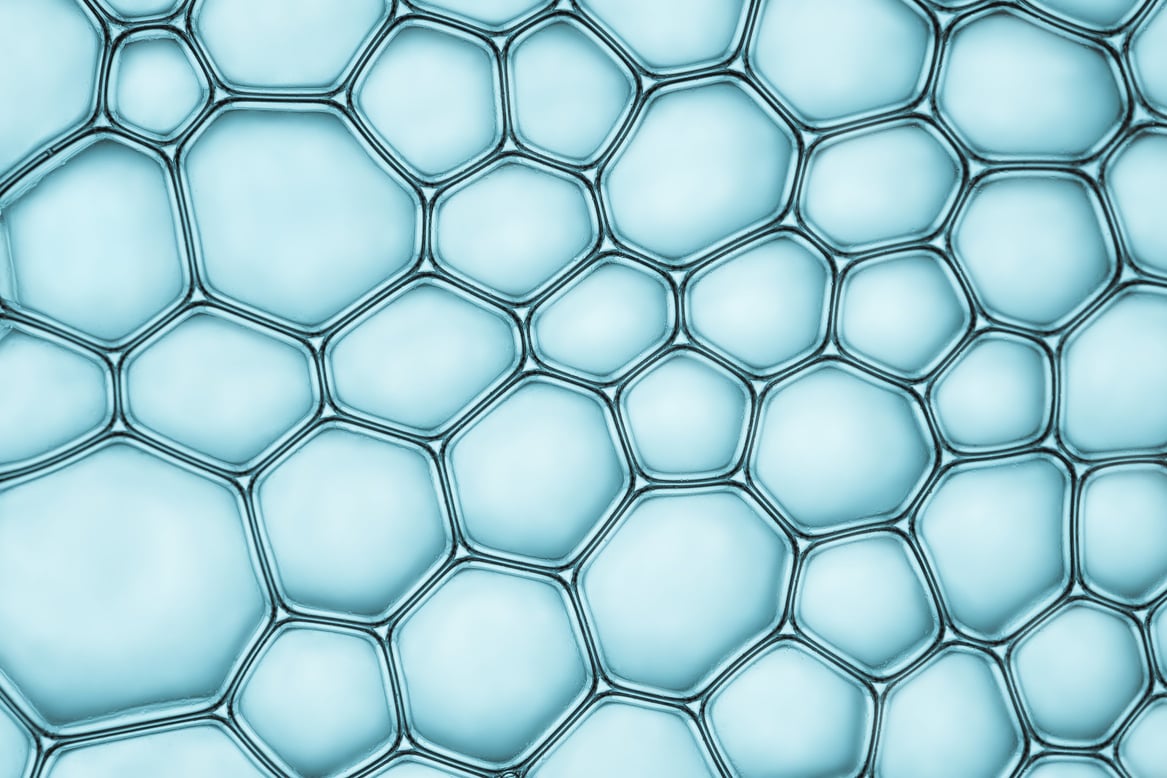 Subscribe
Shifts in Professional Learning: more microlearning and virtual courses
Virtual Learning | Instructional Coaching
School district leaders face the enormous challenge of understanding and responding to how professional learning has been impacted by the global pandemic. This at a time when professional learning is so critical for educators who are navigating uncertainties around in-person consistency, increasing responsibilities, and shifting instructional modalities.
In fact, educators have said:




"I would appreciate being able to manage my own learning and to have it personalized because I am getting pulled in multiple directions like everyone is now."


"I struggle with finding the time to get all coaches together. It is critical to have action steps and a small cohort or group model to try strategies and give feedback as a small team."


"It's hard to get in professional development time, but the more we make space for it the better."
And, when we look around at the media and content that many are consuming (on YouTube, Twitter, TikTok) microlearning is what learners want: bite-sized learning that is short, actionable and skill based. This is why we understood the assignment that there needed to be a shift in Professional Learning to microlearning virtual courses.
So, we created our own virtual courses to provide equitable, on-demand access to bite-sized professional learning with personalized feedback to build educators' capacity and transform school districts. And while many organizations exclusively focus on developing teacher practice, we have taken a more holistic approach, focusing on the entire adult learning experience, which include responsive practices, personalization, and relationship-building.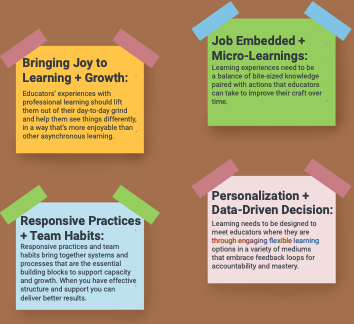 Education Elements' Pillars of Virtual Courses:
Bringing Joy to Learning + Growth: Growth is more than just increasing pedagogical expertise and relationship building - it has to have joy. Educators' experiences with professional learning should lift them out of their day-to-day grind and help them see things differently, in a way that's more enjoyable than other asynchronous learning.
Job Embedded + Microlearnings: Learning experiences need to be a balance of bite-sized knowledge paired with actions that educators can take to improve their craft over time.
Responsive Practices + Team Habits: Responsive practices and team habits bring together systems and processes that are the essential building blocks to support capacity and growth. When you have effective structure and support you can deliver better results.
Personalization + Data-Driven Decision: Learning needs to be designed to meet educators where they are through engaging flexible learning options in a variety of mediums that embrace feedback loops for accountability and mastery.
Our first virtual course builds on these pillars and focuses on instructional coaches. We found that as districts look to support students, many districts are using ESSER funds to pay for Instructional Coaching positions as they know how valuable Instructional Coaches are. Many leaders are taking great teachers from the classroom to become instructional coaches, and in some cases they are unable to give them the tools or training to help support that shift to new responsibilities. This is why we created intentional, relationship-driven structures to train and grow coaches so that they can be responsive to the ever-changing needs of the educators and students they serve, irrespective of context and modality.
Want to learn more about our virtual course on Instructional Coaching, let us know!
How has your district responded to the enormous challenge of understanding how professional learning has been impacted by the global pandemic? Tweet to us at @EdElements and @edu_thompson
---
More Instructional Coaching reading
Blog: Secret Lessons and Common Pitfalls from a Former Instructional Coach
Blog: Facing the Great Resignation? Support Instructional Coaches
Blog: Developing Yourself as an Instructional Coach
Blog: Tips For Setting Up An At-Home Learning Environment For Young Students
Blog: 7 Strategies to Develop Student Executive Functioning Skills for Remote Learning
Blog: Addressing Schooling Loss in Schools With These Four Strategies