Subscribe
Shaping the Future in Rochester, New Hampshire
I believe that personalized learning is imperative; it is essential that school systems focus on learning for every student. The shift to personalized learning represents a deep change for schools and their leaders. What can a leader do to capitalize on this shift? As a middle school principal who recently led a personalized learning implementation, I know that it requires strong collaborative leadership in your district. Our shift has had both peaks and valleys, but my school continues to move towards embracing learning for all. Here are some suggestions that have worked well for us so far.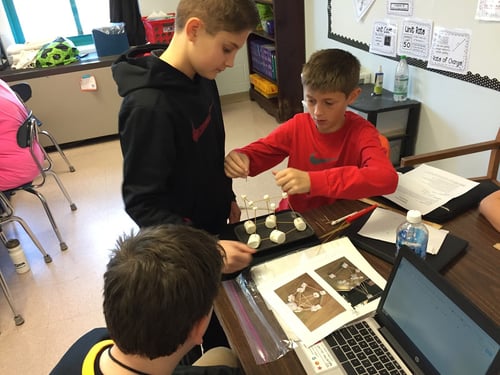 1. People, People, People!
Oftentimes in the planning-driven culture of an accountability-driven education system, we forget about our most important asset: people. The PL work in my building has been led by an awesome leadership team of teachers. This distributed model allowed us to quickly identify both problems and solutions. They helped lead this work by example, always willing to demonstrate best practices or share tips with our staff. Their transparency and vulnerability made this pedagogical shift less intimidating; they lowered the entry point and allowed it to evolve into a grassroots initiative.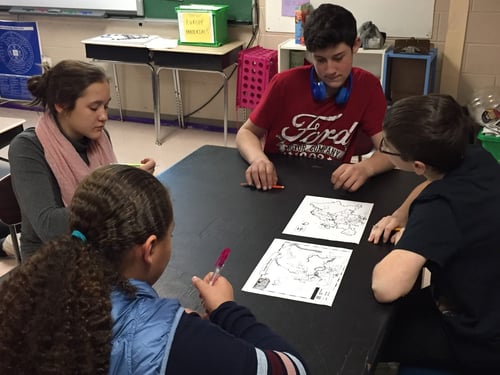 2. Know Where People Are and Start from There
"Google Drive, ALEKS, Chromebooks, playlists, stations..." that's just the beginning of a long list of current initiatives my teachers can rattle off. Districts often deploy them assuming everyone fully understands both the why and the how. We approached our PL implementation differently, including teachers in the design process and creating options for teachers to reflect on where they are now and how they can move forward at their own pace and comfort level.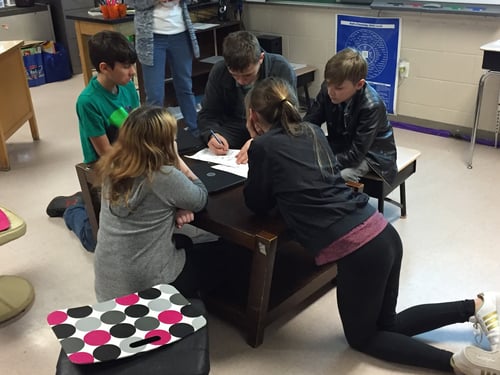 3. Learning Walks
The Education Elements model includes embedded Learning Walks. My school team took this to the next level by facilitating our own walks, including a variety of invitees ranging from resistant teachers to district leaders. Not only did this allow us to see PL in practice, but it triggered a larger conversation about the best teaching practices and promoted a collaborative, transparent spirit amongst the staff.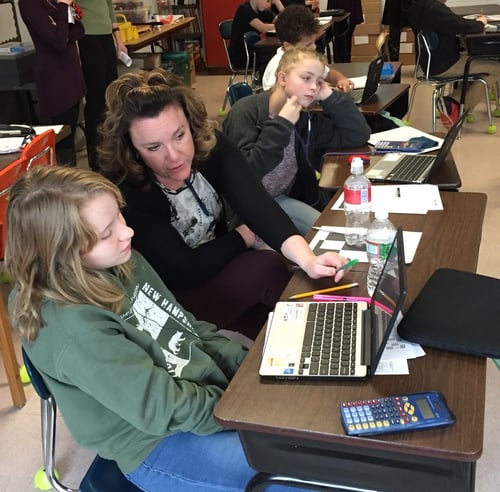 4. The Unifier
Teachers work hard. They constantly implement initiative after initiative with little or no input in when or how they're rolled out. In my building, we have used PL as a unifying device to unite all of our initiatives, especially our competency-based learning work. We have worked hard to frame PL simply as 'good teaching' that represents why so many of us were called into this profession. This ultimately lead to a strong PL buy-in from my staff.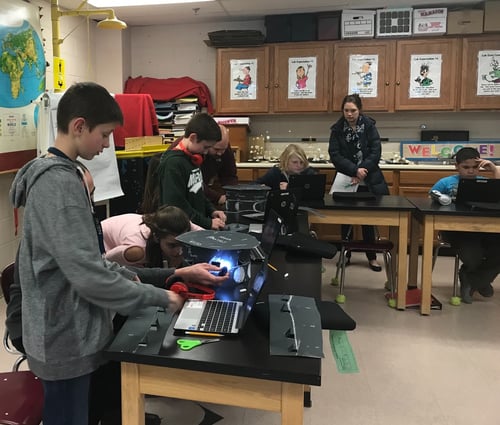 5. Have Fun!
We used our personalized learning implementation as an opportunity to bring joy to our school. We adopted a silly launch day theme, hosted social media contests, and even incentivized innovation and risk taking with bingo boards and raffles. We implemented simple structures for teachers to offer each other positive feedback on their teaching. Infusing positivity in our school encouraged my staff to push out of their comfort zone in this work.
For more inspiration from school districts all over the country, head on over to our personalized learning success stories.
About Adam Houghton - Guest Author
Adam Houghton is the Principal of Rochester Middle School in Rochester, New Hampshire.