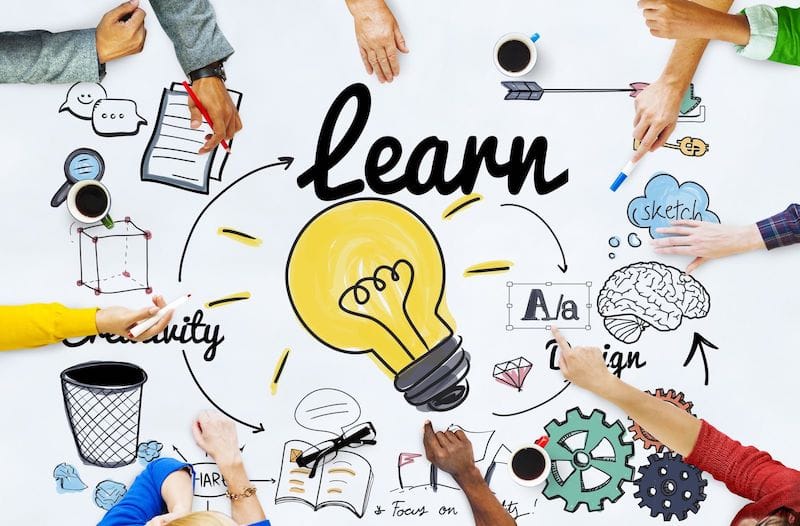 Subscribe
It's Not About Gaps, It's About Educator Debts
I was at a professional learning session about learning design this week when I heard the instructor say something about achievement gaps that stopped me in my mental tracks. The conversation was centered around the constant challenge of growing achievement gaps that school educators face. There is a consistent conversation around how to help students close the gap, what can be done to enhance teaching and learning to assist in the problem, and who's to blame (usually the student). As the conversation continued, I couldn't help but pause to process the statement that caused an immediate mind-shift in me…
"It's not an achievement gap, it's a debt we owe to that child. And we can't have students leave our system with debts that we owe them."
This simple statement takes the blame off of the students and shifts it to the educator. A common belief about the achievement gap has the dialogue focused on a myriad of student-based characteristics that are labeled as the culprit of lessons unlearned. The conversation is centered around low learning levels, needs for modifications, motivation apathy, lack of family support, and other challenges that educators face today. And while all of those factors truly are threats to the idea of ideal class environments, there are factors that lead to the educator's responsibility that are rarely talked about in some of these cases.
There are circumstances that create the debt that the students do not have any control over that are a part of broken systems. For example, not all classrooms have shifted from the traditional classroom setting that hindered students for far too long. There are classrooms where there are high levels of sit and get structures, the desks are in rows, they're receiving cumulative grades that hide competency deficiencies, and there is no clout given to the the individual needs and interests of the kids. That specific type of classroom is a direct contributor to the debt the students are accumulating in those environments. The teaching is tailored one way with the hope that all students retain the learning and content. We are doing our students a disservice far greater than owing them debts that are owed while in the K-12 system. We are creating debts for their futures as 38% of our high school graduates are graduating without college readiness skills needed to spring into their futures. We owe our kids so much more than that when they walk into the doors of our classrooms.
We must examine the way our schools operate and highlight the pockets of personalized learning that are happening to be a catalyst for more of the personalized change. Once teachers see that personalized learning doesn't have to be a grand idea that is hard to grasp and that some of the ways they teach can easily transition into a personalized learning model, they will feel encouraged to try more and more until there is a full systems reform. Within the confines of that examination, district leadership should put an implementation plan in place to roll out a systematic change that will eventually trickle down to real learning for students. The classrooms that are leveling the playing field for students are ones that have flexible learning environments, competency-based progression, learner profiles, and personal learning paths. There are real results in making learning personal for our students. The Lindsay Unified School District, made up of 35% of English language learners with 100% of their students on free or reduced lunch, saw large student academic debt forgiven when their graduation rates went from 76% to 87% in four years after beginning to use custom learning paths for students.
I believe the debts students are acquiring in the American educational system can be thwarted with an intention to personalize learning in classrooms. Achievement gaps are formed because of a one-size-fits-all experience where kids are being lost in the systematic approach. Debts are repaid when we start looking at students' strengths and needs in multiple ways, not just an overall picture. When we can break down each student's learner profile and apply that information to the way we teach them, growth will take place. We will see academic progress when students can measure successes based on the standards within units rather than based on mastery of the content of the whole subject. When we offer a school setting that is flexible and breaks down the old walls of the classroom to offer possibilities and innovation to students in a way we've never offered it before, we create an opportunity for students who leave our schools with a surplus of rich academic experiences where gaps are minimal.
- - -
Join us at the Personalized Learning Summit 2019 in May, where hundreds of education leaders gather to network, learn, inspire, and collaborate around classroom challenges, school strategies, and organization management in districts. We'll hear keynote talks from experts in the education industry and beyond, visit innovative companies to learn about the jobs of the future, and more. Click through to learn more!
This is a guest blog post from Monica Shallenberger, he Instructional Officer of Professional Learning for Klein ISD in Texas.