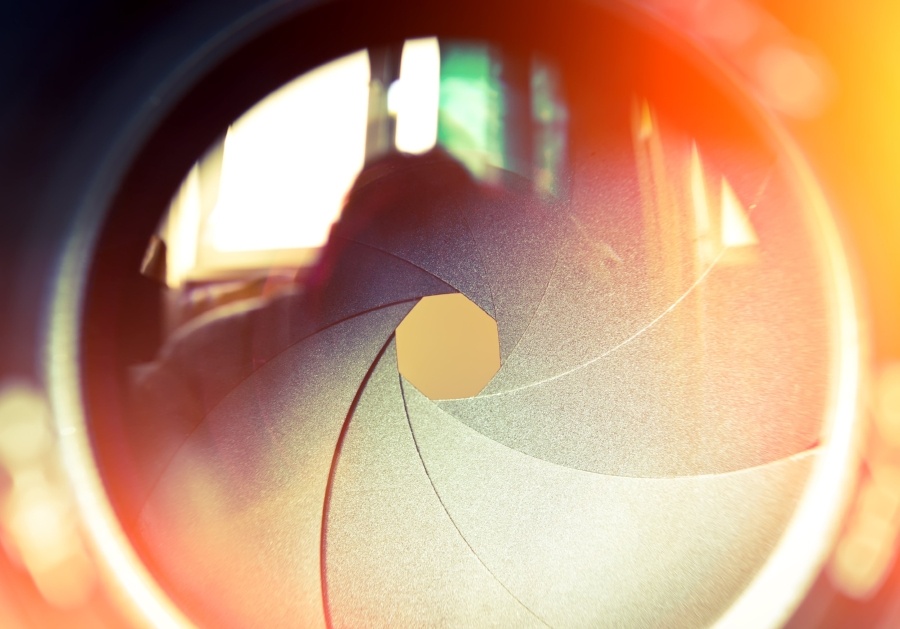 Subscribe
25 Focus Areas For Implementing Personalized Learning
Personalized Learning | Leaders | School Districts
In 2015 we published the first edition of our Personalized Learning Implementation Framework (aka PL Framework) based on lessons learned from working with schools and districts over the previous five years. At that time I shared how the PL Implementation Framework was inspired by my Grandma Rose's love of bingo and the idea that, much like on a bingo board, there are many ways to "win" on the PL Framework. Since then, the framework has been used in hundreds of schools and districts around the country, downloaded more than 2,000 times, and leveraged as an invaluable tool to help teams articulate their strengths and areas of need when it comes to designing, launching, and scaling personalized learning.
Now we're proud to celebrate the two year anniversary of the framework with a brand new white paper, Personalized Learning Implementation Framework: 25 Focus Areas for Schools and Districts. The white paper provides context around why the framework was created, sample activities for using the framework, and, most importantly, stories of how schools and districts have utilized the framework to make transformational changes in teaching and learning.
In this paper you will find activities like the "4 Votes" one where district teams come together to align on the most important areas of focus. We've included it here as a teaser of all the great things you will find:
4 VOTES ACTIVITY
Gather together a diverse group of team members - we recommend school and district representatives.

Give each participant a copy of the Personalized Learning Implementation Framework (you can print out copies or link to a digital version).

Give participants 3-5 minutes to review the guiding questions on the second page of the framework.

Before discussing anything whole group, have each team member vote for:

Two areas they feel the district is strongest in (by placing two green stickers or green x's on a central bingo card. You can also make it more fun by using M&Ms or Skittles to mark your votes). See page 4.

Two areas they feel the district needs support with (by placing two red stickers or red x's on a central bingo card).

Depending on the size of your group, remain in a whole group or break into smaller groups of 3-4 people to discuss trends from the vote and what it means for your district. Here are a few guiding questions:

Do we see any clear trends in terms of strengths or areas of need?

Is there a difference between how school level and district level participants see strengths and needs?

What led to our current strengths?

What steps might we take to address our current areas of need?

The part I love most in this white paper are the stories from district leaders regarding how they've used the framework and how critical focus areas have led to change in their schools and communities. Check out the white paper to see resources that have been developed to support these high need focus areas!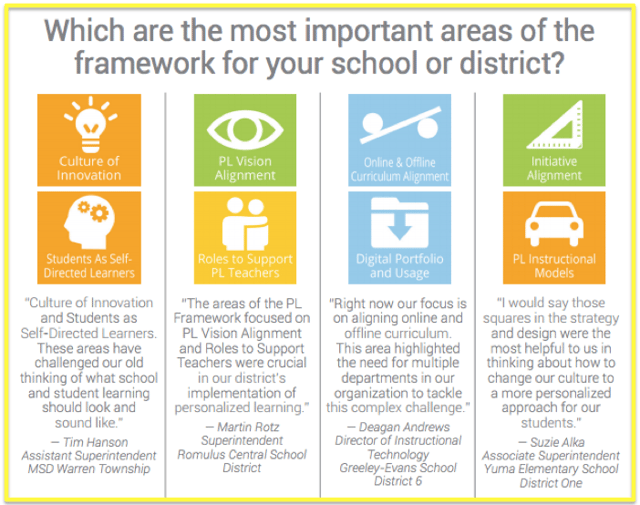 It's also thrilling to see how the original PL Framework has inspired the way we think about new types of instructional shifts. This year we published a Competency-Based Education (CBE) Toolkit, which includes a CBE Framework inspired by the structure of our original PL Framework. The CBE Framework has already been used by districts around the country as part of Digital Promise's League of Innovative Schools.
We can't wait to see how the PL Framework will continue to evolve and where it will be used in the next two years. If you want help using the framework in your school or district reach out to info@edelements.com, #PLFramework, or tweet us at @EdElements.