Ed Elements in the News | Press Release
SAN CARLOS, CALIF. (PRWEB) November 15, 2018 Jason Bedford brings diverse experience from schools, districts, and education technology solutions providers to support school district leaders
Between navigating the personalized learning journey, and managing misconceptions and uncertainty, it can become an enormous task to communicate Personalized Learning efforts. This podcast will help understand how to create an inclusive and effective dialogue to get families and other stakeholders excited about PL.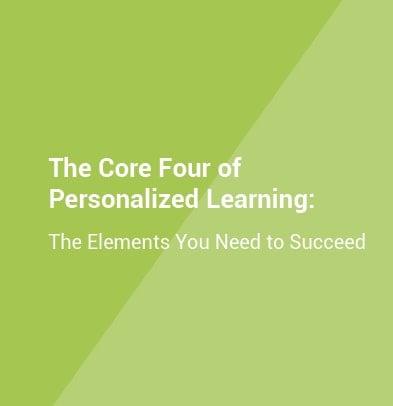 The Core Four of Personalized Learning
This white paper includes a framework, actionable ideas and insights from districts who have successfully implemented personalized learning, to help you get started.
Ed Elements in the News | Press Release
SAN CARLOS, CALIF. (PRWEB) OCTOBER 01, 2018 Based on 8 years of work with 750 schools in 140 districts, Education Elements – a K-12 consulting partner specializing in personalized learning and organizational design – released their annual report sharing the academic achievements and professional growth of their school district partners.
As educators, we are constantly revising our practice to focus our craft on student learning driven by sound instructional theory. With the classroom implementation of instructional technology, it is important to continue with the same journey. Blended learning is no longer a strategy that is relevant in some activities and with some lessons, but rather a consideration that must become a part of how we view our role in the classroom.
Ed Elements in the News | Mentions
How good are schools at learning? Can they get better? As a culture, we worry a lot about student learning. But students don't learn in a vacuum: Most are part of organizations (namely schools) that involve adults who also are engaged in learning, both individually and collectively. So what could help them learn?
Ed Elements in the News | Press Release
SAN CARLOS, CALIF. (PRWEB) JULY 31, 2018 National K-12 consulting firm, Education Elements, and K-12 Operating System, Kiddom, launch a pilot with integrated offerings to provide comprehensive support to schools and districts.