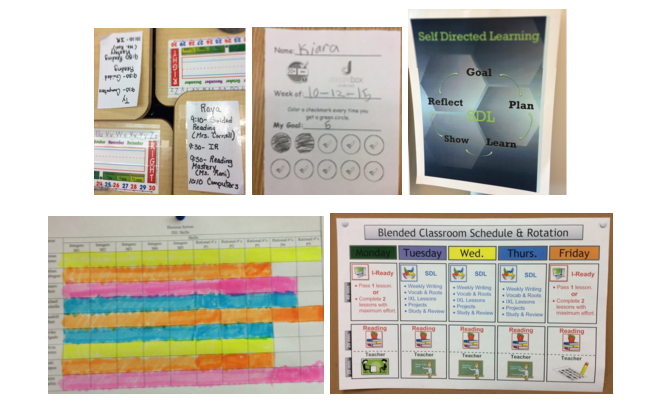 Subscribe
Student Agency Is What Counts
Personalized Learning | School Districts | Classrooms
Over the past few months, NGLC has been pushing the field of next gen learning on questions of how we measure success. As Andy Calkins
asked
a few weeks ago in this column: How do we
gauge students' progress
in developing those competencies required for the 21st century? This question resonated with me. I believe that without students understanding how they're learning, what they're learning, and how they're progressing, it's impossible to empower students to truly own their learning.
As a Senior Consultant at Education Elements, I have the opportunity to work with hundreds of schools and districts around the country to design and implement blended and personalized learning models. Three years ago when I started in this role, the national focus was on blended learning and the integration of digital content and tools. I've seen a dramatic shift over the past eighteen months as teachers and leaders think more deeply about how to develop student agency and student reflection as a core part of redesigning their classroom and school models. Student ownership, agency, and choice are all critical to the personalization process.
In the month of October alone, I visited more than 100 classrooms in dozens of schools and districts. Below, I've shared three examples of schools working to develop student agency that I believe will be useful to other educators who are on the path to personalization.
Uinta County School District #1, Evanston, Wyoming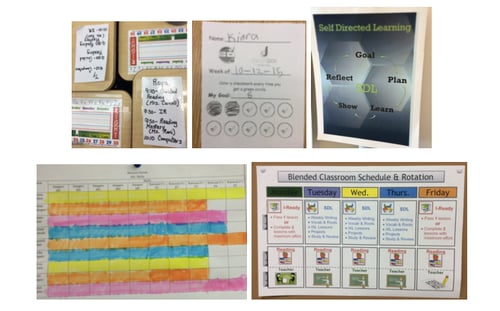 In this rural district of 3,000 students in Evanston, Wyoming, blended learning leadership teams have developed an Innovation Configuration where self-directed learning is at the core (see "BL Element 4" on page 3 of the Innovation Configuration). The district leadership team even modified Summit Public School's self-directed learner rubric as a tool for UCSD#1 students and teachers to use. As you can see from the photos above, teachers are thinking creatively about what self-directed learning looks like across K-12 and modifying the scaffolding and set of choices provided to students based on their age and readiness.
Yuma School District One, Yuma Arizona

In this 9,000 student K-8 district on the border of Arizona and Mexico, teachers are finding creative ways to help students understand where they are on the journey toward mastery. I loved how teams at Castle Dome Middle School created jumprope walls where students move their clothespin as they master learning targets. Each time a student moves her or his clip, the entire classroom gives a cheer to celebrate the student's success. Teachers have also developed a scale of understanding for each week's learning target and align all homework assignments and assessments to this scale. Coolest of all, every student I spoke with in these classes could articulate exactly which level they were at and what they were working on. If students were dramatically ahead, they were supporting other students as peer tutors while teachers led strategy groups and provided 1-1 coaching.
Riverside Unified School District, Riverside California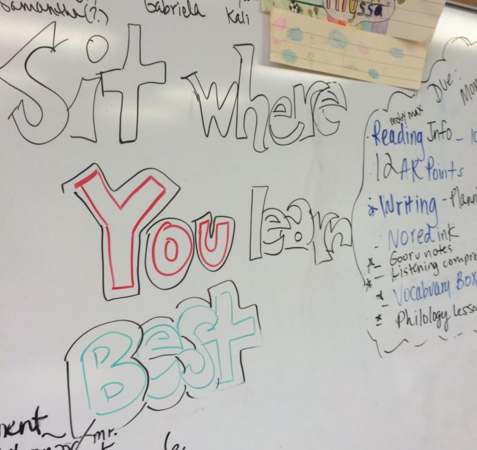 In this large, diverse district east of Los Angeles, eight personalized learning schools are thinking creatively about how to empower student agency through the use of learner profiles, personalized learning plans, and flexible learning environments. At Monroe Elementary, students actually choose where to work in class. More impressively, teachers co-lead classes and open a shared door so that 4th, 5th, and 6th grade students can decide which area they need to focus on (math, ELA, science, or social studies) and move to that room for support from teachers and peers during flex learning time. The district is building on this school-level work by developing district-wide competencies and a profile of an RUSD graduate.
In all of these schools and districts, the difference in student agency is palpable. Students are engaged because they know they have choice and ownership over their learning. Teachers know where students are in their mastery better than ever before. I can't wait to return to these schools in the spring to see how they continue to deepen and expand student agency across their classrooms!
UCSD#1 teacher Celeste Hatch summed it up best with this post to Google+. Cheers to Celeste and all of the teachers out there working to help all students love school by providing them with authentic choices!