Subscribe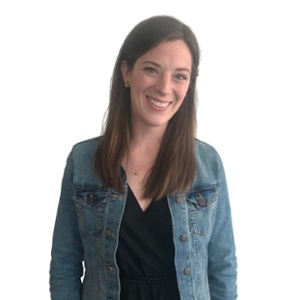 Slowing Down Before Going Fast in Forest Hills School District
In Forest Hills School District (FHSD) there have been pockets of innovation and personalized learning (PL) for some time. However, when the district came to Education Elements, they sought to scale PL in each and every classroom, district-wide. To accomplish this goal, the district strategically slowed down in year one. They spent the first year focusing on establishing a shared definition of PL and letting teachers generate a clear vision for PL in each school across the district. They've done this because they've seen how confusion and uncertainty can influence a program in their district. To ensure the success of their PL implementation, they've used a grass roots approach - creating conditions and structures for teachers to provide input and drive this work forward.
FHSD is moving PL forward in their first year through Education Element's PL methodology. As part of this we start by building the foundation of the "house" before designing the floor plan and then making key decor decisions. Taking it step by step allows teachers to be able to live in their PL classroom for years to come with the freedom and flexibility to change paint colors and make updates as needed. FHSD wants to be sure that every teachers' PL classroom has "good bones" and can sustain future changes.
The Forest Hills team has used a number of strategies in this first year that are worth mentioning:
Tight alignment with the strategic plan. In 2016, Forest Hills School District created its strategic plan. As the district focuses on implementation of the strategic plan, the teaching and learning team is working hard to stay true to the strategic priorities outlined. Every step, Assistant Superintendent of Teaching and Learning, Greg Sears, reminds the team that "we have to maintain focus on the strategic initiative for personalized learning." This reminder has helped focus the work and ensure a clear vision and direction as we move forward.
Creating a shared definition for PL. Before schools can get too lost in the weeds, the district leadership team used consensus protocols to get to a shared definition of PL. They leveraged expert definitions and their teachers' experiences to make sure that the definition would fit Forest Hills. They're currently soliciting feedback and input from stakeholders across the district to refine the definition.
Distributing PL leadership through school-based teams. Each of the strategic priorities in Forest Hills has a "cornerstone team" in each of the schools. These teams have principals, instructional coaches, veteran teachers, and new teachers represented. These teams provide some strategic support in creating a vision for their school and re-deliver, or turnkey, workshops on PL for teachers in their school buildings.
Creating a network to build momentum and support PL. The cornerstone teams come together regularly for days of learning and planning for their schools. In addition, the cornerstone team members have the opportunity to connect with other teacher leaders who are moving forward with PL and learn from their experiences. During these days of learning there is an energy in the room as the cornerstone team members learn from and with each other and plan for how to move PL forward in Forest Hills.
Creating an environment where PL is "safe enough to try." During the Design workshop, teachers engaged in design thinking process to define the problem and generate possible solutions. Following the second workshop, teachers across the district have committed to testing something new in their practice that aligns to the problem they've identified and the district-wide definition of PL. The idea is to empower teachers to try something new, anything new, and see how it goes. From this experience the school can learn together and take steps toward their vision for PL.
Having a shared foundation for PL is just the beginning in Forest Hills. As we move forward with implementation, the Forest Hills team feels confident that the time we are taking to get shared understanding, a clear vision, and universal buy-in will pay dividends as teachers forge forward.
About Lauren Acree
Lauren Acree is a member of the Design and Implementation team. She partners with educators at all levels to meet the needs of all learners and ensure their success. Prior to working with Education Elements, Lauren worked at the Friday Institute for Educational Innovation at North Carolina State University. During her time at the Friday Institute she partnered with schools and districts implementing digital and personalized learning initiatives. She managed the learning differences programs which built capacity for teachers and students to understand learner variability and design learning experiences that meet the needs of all learners. Lauren also started and led the micro-credentialing program for educators where she developed 50 micro-credentials that received more than 5,000 submissions from educators across the United States. Prior to her work at the Friday Institute, Lauren taught special education in elementary and middle schools in Tulsa, Oklahoma. Lauren received her B.A. from the University of Richmond and her Master in Public Policy from Duke University.