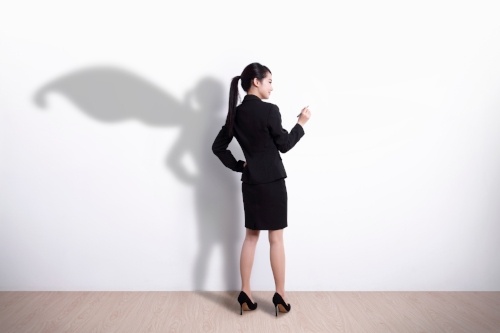 Subscribe
[Guest Post] Giving Up Control: A Teacher's Perspective on the Personalized Learning Journey
Personalized Learning | Blended Learning | Classrooms
When I gave up control of my classroom, true learning started taking place. Giving up control felt liberating and inspiring. I handed the baton of teaching to my students. I was no longer the focus of the lesson. Student's voices traveled through our classroom with excitement and engagement. I happily took the role of facilitating and the words of my students amazed me. The more I put on the students the more they produced. They took responsibility for themselves and began collaborating with me to create lessons, and design assessments that would demonstrate mastery of a standard. Students started asking me what they could do either advance their learning or help in the classroom.
The most important thing to help students build is self-esteem and confidence. I truly believe that is a life skill that will help all reach success in all stages of their journey. Contrary to popular belief, using technology such as ipads to enhance learning does not replace the teacher or mean students are glued to the screen. This has proved be true in my classroom as well. The transition from a traditional classroom to a personalized classroom has led to student ownership, high engagement, increased collaboration among teachers and students and increased student choice; all ingredients to building student self-esteem and confidence.
Questions I asked myself prior to implementing a personalized learning environment?
How can I create student accountability?
How can I instill independence and self-directed learning?
To start my journey for a personalized learning environment I decided to start with one subject area to focus. Personally, I feel students should work independently on computer programs to enhance their learning while I work with small group of students for direct-instruction learning.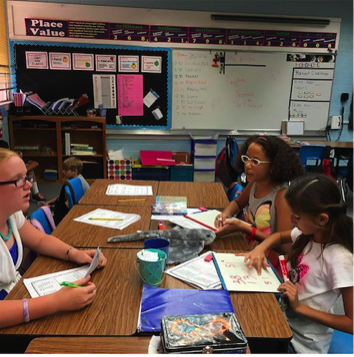 Last year, I had a 90 minute Math block during which I directed the lesson. This year I decided on a "50/50" approach. Half of my students work independently on Zearn for thirty minutes and for thirty minutes, I teach direct-instruction using Nearpod, trade books, manipulatives, videos, etc. For this to be successful it came down to implementing expectations for my students and encouraging them to believe in themselves. Students working on a computer program cannot ask me for help while I am working with another small group providing direct instruction. It sounds harsh and it is hard to ignore students, but it is all worth it. Students learned to ask their classmates for assistance and persevere through the most challenging math problems. If students do not finish their Zearn lesson by the end of the 30 minutes they have to continue working towards completion rather than doing a math activity of their own choice. With evidence of effort and questions to help their understanding students who truly need assistance with the Zearn lesson work with a para-educator. During this time I pull students to reteach standards to reach mastery. Students gained confidence in all aspects of their education.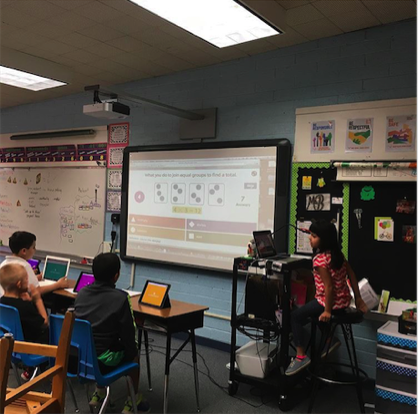 A student leading other students through her Kahoot! game that she created
Seeing students success on Zearn led me to think more deeply about student choice. I implemented student choice, allowing students to work on other math activities of their own choice after they completed their contract work in Zearn. For example, One Zearn lesson a day is a non-negotiable. Student choice includes but is not limited to: MobyMax, ST Math, QR Code centers, Kahoot, Impoppable, and Monster Math. This model has proven to be successful in my class. We went from 18% Zearn completion to 93% Zearn completion within weeks! As a personalized class we achieve more work in one day than most do in one week. Student choice is not limited to academics, it extends to seating. Flexible seating is the best thing I implemented in my class. Students can stand, sit comfortably on a bean bag, pillow or couch. This minimized student negative behavior and increased productivity. To support student success and drive courage to fail and try again following PBIS (Positive Behavior Intervention Strategies) guidelines, I created a positive and nurturing environment for all students.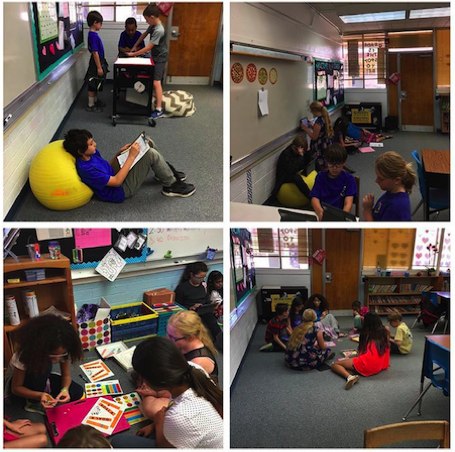 Personalized learning has allowed me to hear my student's voices. To give you a glimpse of the sound of my classroom here are few things I have heard students say. "Ms.Bajohr I did Zearn during the drive to softball practice," said Klarissa, a student who no longer despises Math. "I brought Emoji pillows for other students to use if they are on task," said Kassia who loves being the classroom monitor, Kahoot host and volunteering in second grade. "Ms. Bajohr, to enhance my understanding of division may I please work 1:1 with you?" asked Tatiiana. "I want to master multiplication so I CAN do more work," said Nathaniel. "I get to leave my classroom at 4:00 everyday with no papers in hand," I said. "I am smart this year!," said Ciyilynn who learns differently than others. "I feel capable of achieving my goals," stated Laisha. "I'm glad to be in this class because it is fun, " said Kelsey. Personalized learning and student choice has transformed our classroom to be successful. It has freed me to have a healthy balance of work and personal life. My students are happy and excited to come to school.