Subscribe
Giving Thanks To Teams
As Thanksgiving approaches and 2019 nears an end, I'm taking some time to reflect on what I'm grateful for this year. When I zoom out and think about the past 11 months, I realize that I am especially grateful for all the ways that teams have shown up in my life this year.
1. Teams Create Trust and Belonging

I am so fortunate to be a part of an incredible mentor group. At the start of 2019, Andrea, Gabby, Baltazar, Megan, and I each set a mantra (see list below) and have supported each other through the successes and challenges of living these mantras every day this year. It's powerful to see what happens when a team of people consistently share vulnerability and support with each other.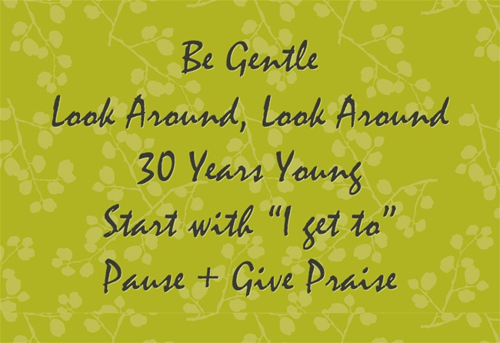 2. Teams Bring Joy

Earlier this month we hosted The New Team Habits National Leadership Institute in Denver. It was meant to provide a community of practice for leaders looking to improve the way their teams work. Secret handshakes, silly sounds, and sing-alongs made this one of the most fun weeks of my year. Check out Team Princess Banana Turtle of the Mountains who won our Top Ten Race. Bananas and boats played a pivotal role in our two days together.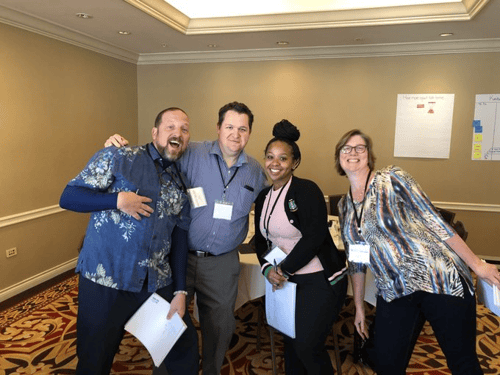 3. Teams Drive Learning

I am amazed at how being part of the team at Education Elements continually pushes me to learn and grow. This picture alone shows two teammates who've helped me to learn this year. Justin helped me get more comfortable visualizing ideas and Anthonx helped me get more comfortable sharing thoughts publicly via videos and podcasts (that's him in the back filming for his YouTube channel).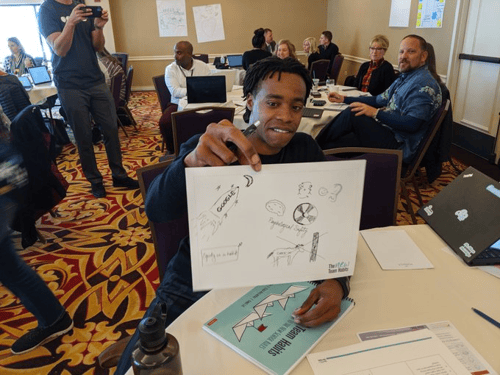 ---
What's Justin reading here? Check out The New Team Habits, a step-by-step guide to transforming teams and the habits we have for learning, meetings, and projects. Available to order now.
---
4. Teams Create New Possibilities

I'm lucky to be a part of the Lost City team in Denver with includes Olivia, Michael, Josh, Landon, Method Roasters, and Comal. This group of inspiring people is rethinking how a coffee shop can serve as a gathering place for diverse communities and a support system for immigrant and refugee entrepreneurs. This work is only possible because of the team's deep knowledge of coffee roasting, customer service, marketing, restaurant design, community engagement, and international collaboration.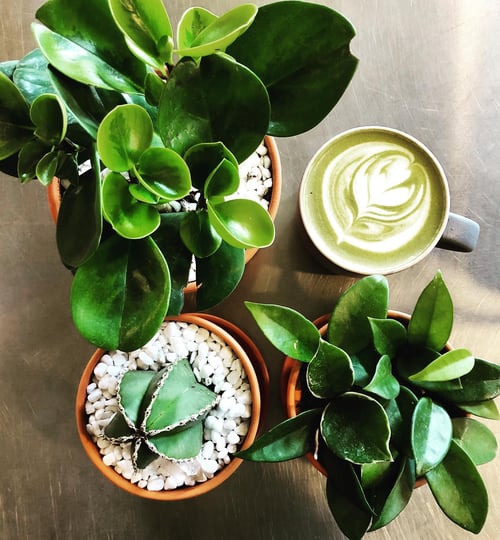 5. Teams Drive Change

I am so grateful that I got to spend much of 2019 writing and publishing the book The New Team Habits with Kawai and Anthony. We have seen firsthand how changing the habits teams have for learning, meetings, and projects can have a transformative effect on organizations and the communities we serve. And we're so excited to share our learnings with you and your teams.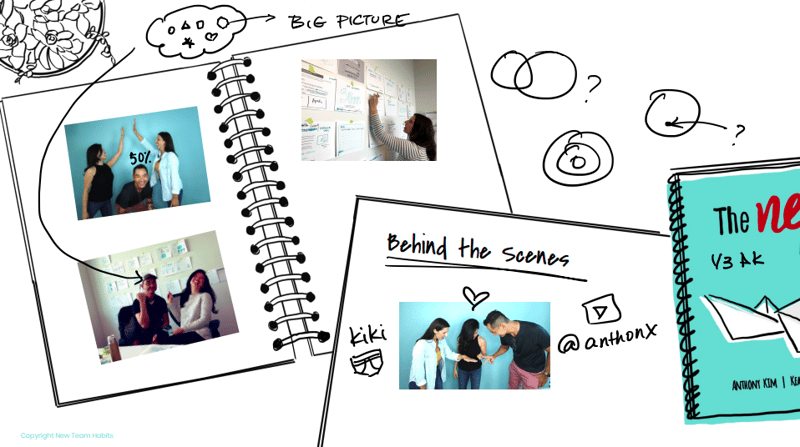 I can't wait to see what 2020 brings and look forward to continuing to belong to, learn from, reflect with, and grow new teams.