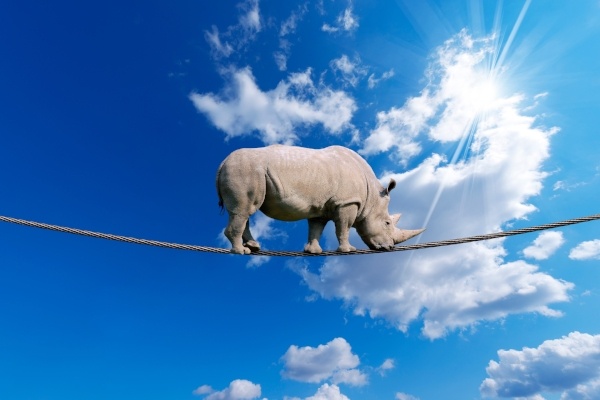 Subscribe
[Guest Blog Post] Beyond Disrupting Class
Personalized Learning | Blended Learning | Innovative Leadership
When we published Disrupting Class in 2008, we had no idea what it would help unleash.
As Gisele Huff, executive director of the Jaquelin Hume Foundation, observed recently, the book served as a vehicle to change the dialogue in education from school improvement to transforming schools through innovation. Innovation in our schools is critical so that we can personalize learning for each student's distinct needs such that each and every student fulfills his or her fullest potential.
The national dialogue has changed since 2008 in substantial ways.
We've witnessed significant policy changes. From the Investing in Innovation Fund at the Department of Education that highlighted the importance of innovation to the ConnectEd initiative to ensure 99 percent of American students will have access to next-generation broadband by 2018, and from the Race-to-the-Top district initiative that put personalized learning on the federal map to the Every Student Succeeds Act that should create lots of room for innovation on the ground and in states by freeing up the inputs in how schools serve students, the dialogue has shifted substantially from the fights that surrounded the No Child Left Behind Act.
And whereas competency-based learning — in which students move on upon mastery, not time — induced glazed looks from lawmakers in the last decade, the use of the term with policymakers in capitol buildings all over the United States now produces serious conversation not about what it is, but how to support schools in transitioning to it.
Of course, many policymakers still haven't embraced one of the critical messages of Disrupting Class. All too often, when they talk technology, they think about technology for its own sake — the notion that if we simply fund technology for schools, good things will happen — and miss the critical importance of using technology in the service of critical learning goals for students and teachers. Funding technology as its own line item, rather than viewing it as a key resource at educators' disposal to support a learning model shift that personalizes for all students, will ultimately cause education technology to miss realizing its potential.
Policymakers must keep their eye on the ball and not view technology — or personalized learning for that matter — as an end unto itself. It should be a means, and not just a means for college success, but for life success. As the threat of technological unemployment rears its ugly head, having this latter goal in mind will be increasingly important.
Similarly, the dialogue hasn't just changed at the policy level. It has changed among philanthropies dedicated to improving schools, from both the Gates Foundation to the Chan-Zuckerberg Initiative highlighting the critical importance of personalizing learning. It's changed at conferences, from the growth of iNACOL's annual conference for educators to the programming changes at conferences like the American Association of School Administrators yearly conference. And it has changed in the hallways of schools — just witness the amount of professional development that organizations like Education Elements do with teachers all over the country.
A key reason why the dialogue has changed isn't just that the broader messages contained in Disrupting Class resonated or that key spokespeople like Governor Jeb Bush, Governor Bob Wise, Governor Jim Hunt, and Governor Bev Perdue speak regularly about the opportunity to transform our education system into a student-centered one.
A key prediction in the book began materializing as well. In Disrupting Class, we predicted that by 2019, 50 percent of all high school courses would be delivered online in some form or fashion. Although we'll surely be off on that by a couple years on either side, broadly speaking, the trend behind the prediction has held true. That means that educators are increasingly innovating and working with online learning in virtual and blended-learning environments and seeing the opportunity these tools provide them.
The real question around online learning isn't whether it will grow. The question is a normative one. Are we going to transform our education system into a student-centered one or merely digitize the existing one?
In Disrupting Class, we made some naïve assumptions about the power behind educational software. We assumed that online software makers were already leveraging the power of the learning sciences combined with the latest in design principles and adaptive engines that learned from users.
Although we were largely wrong about this, the software in education is now improving in exciting ways — from the methods teachers and students use to interact online to the introduction of adaptive learning techniques to the ability for students to learn through projects, robust simulations, and games online and on mobile devices. With those improvements increasingly being used in blended-learning environments, in many ways the future for learning appears brighter.
But challenges remain. Three critical ones revolve around educator support, architecture, and assessments.
First, many have assumed that as younger teachers enter the workforce, these so-called digital natives will naturally know how to use technology in a student-centered model. But although they may be adept at using technology (and therefore using it in the classroom) these teachers grew up in the traditional factory model with teachers delivering and facilitating whole-class lesson plans. In many cases their default will be to simply cram technology into existing classroom models. Preparation and ongoing support to help them transform the learning environments in which they operate will be critical.
Today, most colleges of education don't have the expertise to help. Most professional development continues to support the roles teachers have always played. And to be fair, because this world is still so new, in many cases we don't know the precise competencies teachers need to be successful in these new environments. The schools pioneering this work will have to step up and actively help.
Second, as Victoria Bergsagel, the founder and director of Architects of Achievement, observed about today's school buildings: "If Rip Van Winkle were to wake up today, he'd probably still recognize our schools. We went from the Industrial Age to the Information Age, and we're kind of going into the Innovation Age, but if you look at our schools, they still look like the factory model with cells and bells, especially in the upper grades." Blended learning is emerging to a large extent within the physical architecture of existing "egg-crate" model schools, which could limit what's possible with this innovation.
Schools moving to blended designs to personalize learning must begin working to rearrange their furniture and physical space to align with the principles of student agency, flexibility, and choice that are the core of their new models. Because so many educators work in existing buildings, the best they can often do is hack their current space with simple workarounds and then wait until funding becomes available for larger changes. The real example of a missed opportunity, however, is when leaders get the chance to build a new building or renovate an old one, and they choose to perpetuate the factory-era blueprint. Who wants to be the school district that builds the last twentieth-century building?
Finally, there is a big question of whether we will move beyond our current assessment regime, in which we deliver large summative assessments to measure, in essence, what percentage of students failed a course or grade. These assessments eat into enormous chunks of potentially productive learning time. And we pit these summative assessments against formative assessments, which educators use to drive learning.
If we move to a competency-based learning system, however, we could flip all of this logic on its head. Instead of having one assessment at the end of the year, we could have systems of assessments in which students could take an assessment on-demand when they were ready to demonstrate mastery on specific competencies. We wouldn't need to pit formative assessments versus summative assessments, as every assessment would be both of learning — students don't move on unless they master the competencies — and for learning — the results of the assessment helps educators and students determine what to do next. Assessments could be significantly smaller and, given all of them would be for learning, not interrupt learning, which would cut through the current faulty debate around more or less testing. And we could deploy both objective assessments — with multiple-choice items and the like — for more basic competencies and performance assessments in which students tackle rich projects and showcase their ability to apply what they have learned in meaningful ways. We have a ways to go to get to this vision, however, and the current testing debate rarely features this more humane and robust — from a learning and accountability — perspective.
The landscape has shifted significantly in the years since Disrupting Class was first published. That we can begin to think about critical questions such as these ultimately represents a big step forward as we continue the march to a student-centered learning system that personalizes learning such that each student can fulfill his or her fullest potential.