Registration for this event has closed.
RESOURCES & RECORDINGS
RESOURCES:
Presentation Slide Decks:
Digital Workbook
SESSION RECORDINGS:
Part 1- The Meeting Habit
Watch the full recording here:
Part 2- The Learning Habit
Watch the full recording here:
Part 3- The Project Habit
Watch the full recording here:
Breakout Session: Psychological Safety and Teams
Watch the full recordings here:
---
About This Event:
Join education leaders from across Texas for one and a half days of virtual learning opportunities highlighting best practices navigating through change using agile and responsive virtual practices. This conference will feature sessions on collaboration in a remote environment; responsive practices in the age of crisis management, best practices for teaming and communication and reflecting on long-term response to the impacts of the current pandemic. Why now? Teams are critical in driving change across a district and the key to any successful transformation is the team leading and supporting that work. In these virtual workshops, we'll look specifically at team habits for more effective learning, meetings, and projects from the best-selling book, The New Team Habits published by Corwin Press in November 2019. You will leave with new knowledge and specific habits you can implement with your teams while collaborating with district leaders from across Texas.
Participants will:
Learn how to make a plan to shift your team habits in learning, meetings, and projects and build a network of NTH Leaders and scale responsive leadership across your district
Understand the difference between habits and goals, the 5-step framework for building team habits and how your team can work together to drive sustainable change
Identify how to leverage these best practices in collaboration to build team culture in a virtual (or hybrid) context
Discuss how responsive teams can use data for ongoing continuous improvement
This Leadership Institute is for you if you are looking to improve your own leadership, nurture a culture of trust on your team, enhance the efficiency of team meetings, and more effectively manage your ongoing return to school projects. The content is best suited for district and school leaders and we encourage people to attend in teams, though individual leaders are also welcome.
Event Information:
When: This event has passed.

September 14 from 9:00 AM - 11:00 AM and 1:00-3:00 PM CST
September 15 from 9:00 AM - 11:30 AM CST

Where: This is a virtual event that will take place on Zoom. We will provide instructions on how to join closer to the event.
Pricing:

$45 (live)
$65 (live + recordings after the event + digital swag)
$90 (live + recordings after the event + digital swag + hard copy of New Team Habits book)
3 tickets for $125 (live + recordings after the event + digital swag + 3 hard copies of New Team Habits book)

You can learn more about the

New Team Habits here

.
Meet Your Presenters: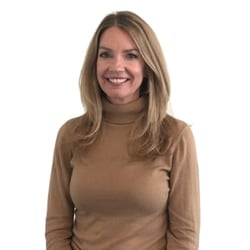 Shelby McIntosh, Managing Partner
Shelby is a former teacher & policy researcher who wants to create equitable experiences and opportunities for all learners. She has experience helping school districts across Texas solve their biggest challenges, including strategic planning, community engagement, program design and implementation, and leadership development. Prior to her consulting work, Shelby conducted and published policy research on college and career readiness, school accountability, and school reform efforts through the American Recovery and Reinvestment Act.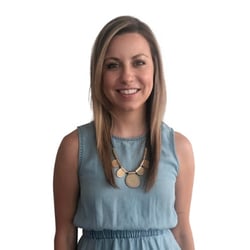 Kristen Howell, Partner
Kristen partners with district leaders to advance more innovative and responsive educational models that allow all learners to thrive. She draws from her experience navigating the change process as a district and non profit leader and has seen firsthand the power of team dynamics and leadership to transform systems. As a former teacher and instructional coach, she is committed to rethinking systems and investing in culture to provide more equitable and personalized teaching and learning at the classroom level.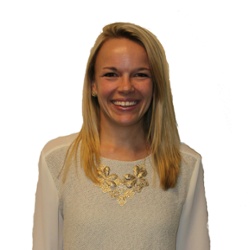 Natalie Woods, Associate Partner
Natalie Woods leads work with small and large districts across the country to impact student success and leadership teams. Natalie has been a classroom teacher and teacher leader in both Missouri and Virginia. She has embedded The NEW Team Habits in her work with districts to rethink learning for classrooms, school leaders and district leaders. She is passionate about supporting district leaders in shifting individual practices as a way to make lasting and transformational change.
Have questions? Reach out to info@edelements.com
Interested but want to know more? Watch one of our on demand webinars for more information.