Reimagine Hiring Virtual Event
An HR event for school district leaders intent on redesigning their hiring processes for 2021
We believe the hiring process needs to change to reflect the impact of COVID and remote learning, the evolving expectations of new hires, the need to become more inclusive and equitable, as well as the desire to build a strong foundation for retention. During the event you will explore one of three pathways:
Pathway 1: Leveraging New Opportunities: planning for sustainable and intentional hiring
Pathway 2: Addressing Inequities: identifying barriers and solutions in the hiring process
Pathway 3: Talent Lifecycle: visualizing hiring within the bigger picture


Event Details
Date: Wednesday, March 24, 2021
Time: 8am - 11am PST/ 11am - 2pm EST

Format: We'll kick off the event with a keynote and panel of experts. Then, based on your chosen pathway we will break up into workshops and collaborative small group discussions.
Registration: Select your desired pathway and sign up using the form. We will email you closer to the event with more details on how to join us live.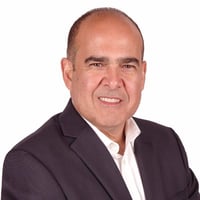 "Education Elements has been a trusted partner--pushing our team to think differently about how to best represent our district as an employer of choice and as a place where professionals and educators thrive." - Dr. Jose Dotres, Chief of Human Capital Officer, Miami-Dade County Public Schools