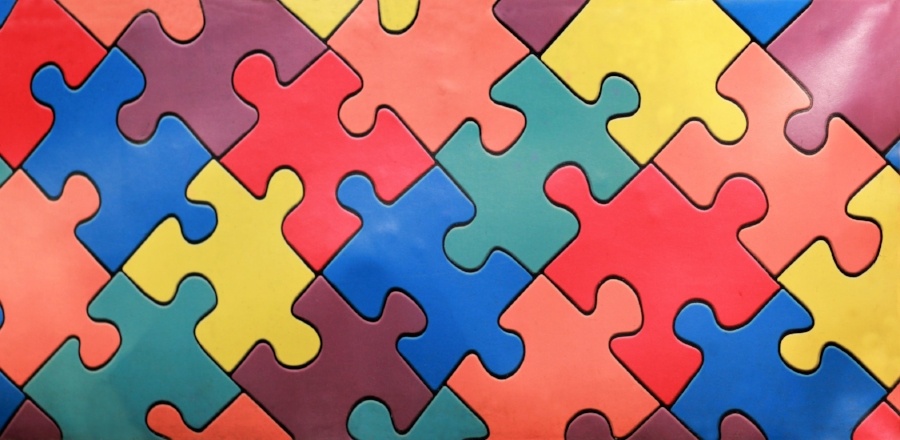 Subscribe

Transforming the System to Fit the Student
Transformational leadership is about using your actions to elevate others and put them on their path to greatness. - Terina Allen
The superintendent holds a lonely, yet transcendent position in public education. The position tends to isolate the leader because of the growing divisions in our society. We all know that every decision we make will make someone unhappy. It also provides the opportunity for a superintendent to make extraordinary progress in how to prepare our students for their future.
In my experience, it is critical to break out of the dogma of the "Superman Leader" and provide as many leadership opportunities as possible for those who work with our students every day. In thinking about my actions as a leader that can elevate others in the Kenai Peninsula Borough School District, it is critical to provide a clear vision of what our district will be in the near future. It is also critical to provide guidelines and expectations on how to get there. We all learned this through our preparation and experiences in educational leadership. The hard part is how to put it into practice. I have experienced great success once I let others get on their path to greatness. For our district, this path centers on the concept of meeting the individual needs of all of our students to create student ownership in their learning. It is exciting to see the State of Alaska moving forward on this path too.
As Alaska moves its system of public education forward to meet the individual needs of all students, we find ourselves grappling with how to truly transform the system from an industrial model to a student-centered system where all students are future-ready. In my opinion, this change requires leaders to move from a status-based position of authority to a people-based position of influence, where actions are much greater than words.
Our state has committed to the basic tenets of the Alaska Education Challenge. This process, which called on all of us to question what we are currently doing in our schools and districts, allowed for a wide variety of opinions and showed there are many "lighthouses of greatness" all across Alaska. As leaders, giving authority and power to others will multiply our lighthouses so that they become the norm in our classrooms instead of the exception.
So, how is this growth happening in the Kenai Peninsula Borough School District? We have committed to a framework of instruction defined by Charlotte Danielson and implemented through four core strategies that are moving all of our classrooms to a student-centered learning environment. Many of these strategies have been around for years. The difference with implementation today is in the commitment of all of our staff to work together to meet our students' individual needs. There is a growing sense of urgency as our teacher-led district personalized learning council provides the necessary leadership to empower all teachers to become more intentional with their instruction and support all schools in exploring the important questions that must be answered within this complex change.
While we are making progress in our district, there have been many questions and healthy discussions about student learning. Having these types of discussions are necessary for staff to tackle critical questions, promote innovation and develop the leadership necessary to transform the system of education into a more engaging, meaningful experience for students. What our students will encounter in their future is very hard to predict. What is not in question is they will have to think, persist, innovate, and collaborate to survive and thrive in their world. Our system needs to continue its transformation to fully integrate all of these skills into our system. It needs to expand meaningful learning opportunities beyond the classroom for all students. A single leader cannot do this alone. The only way to transform is for leaders to develop more leaders at all levels of the organizations. Talking about it will not do that. Intentional steps to seek out, provide meaningful leadership opportunities, and support those who take up the leadership challenge will provide the path to system-wide transformation.
I am proud of the actions being taken by staff to ensure all of our classrooms are student-centered spaces wherein the system "fits to" the student instead of the other way around. We are working hard to capture the work being done at all levels of our school system so that it is clear how students are being prepared for their future in a meaningful and comprehensive manner. We believe that, through our collaborative, rigorous work, students on the Kenai will be able to follow their passions, with a focus on problem-solving, creativity, and communication.
About Sean Dusek
An Alaskan educator since 1991, throughout his entire career Mr. Sean Dusek has demonstrated a commitment to the Kenai Peninsula Borough School District (KPBSD). He has served the students of KPBSD as a teacher, assistant principal, principal, director, assistant superintendent, and now, superintendent. He holds a Bachelor of Science degree in Secondary Education – Math, and a Master of Education in Educational Leadership. Mr. Dusek's focus is to ensure all students in KPBSD are prepared for their future. Problem solving, effective communication, respectful collaboration, and creativity are critical skills all students must develop while in our district. When these skills are combined with a solid academic foundation, including information and technology skills, students will be able to pursue all opportunities available to them upon graduation.