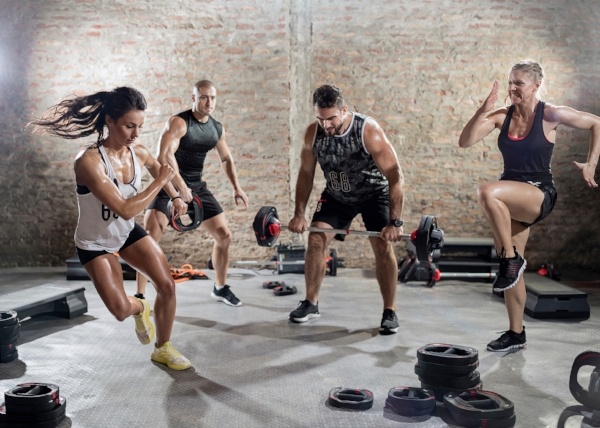 Subscribe
[PL Summit Series] Strengthen Your Core Four: Videos and Exercises from Middletown, NY
Personalized Learning | School Districts | EE Summit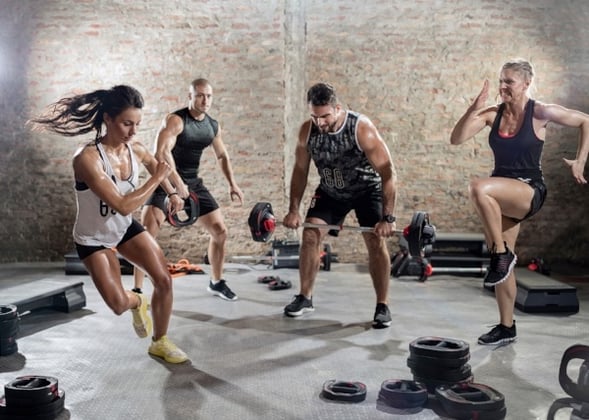 For anyone who attended the Education Elements Personalized Learning Summit this May, you had a chance to attend a workshop focusing on the Core Four. While districts across the country are using the Core Four of personalized learning to focus instructional habits as they make the shift to personalized learning, some of them are doing it with a bit more fidelity and spirit than others. So we wanted to share with you some of the passion that went into the Core Four session at the Summit. Get ready for a blog post with a twist -- and read it with your best Insanity / ESPN voice…
Does traditional teaching have you feeling worn out? Can whole-class instruction have your students feeling off-pace? Do you wish your students would lift more of their own learning? If yes, it might be time for you to take a step back and work out your Core Four of personalized learning.
Like getting washboard abs, building a teacher's Core Four of personalized learning does not happen overnight. Providing targeted instruction, utilizing data to drive decisions, leveraging integrated digital content, and offering students meaningful opportunities for ownership and reflection require time, practice and the occasional 'expert' advice.
Luckily, your Core Four personal trainers from Education Elements and the Enlarged City School District of Middletown are here to help! In the following videos produced by Middletown, teachers share their habits, mindsets and success stories on how the Core Four live in their classrooms. To guide the way, Core Four 'trainers' Chris Galloway from the Enlarged City District of Middletown and Daniel Johnson from Education Elements share what makes each teacher's practices truly transformative.
DJ: Ms. Trout comes out swinging when she says "I think the only way we can do personalized learning is by using small-group instruction" (00:26). I love how she is able to leverage digital content and collaborative-based stations to get small-group ratios down to as few groups of 2-4 students at a time!
CG: Truly an MVP-level perspective! Shifting from whole-group to small-group opportunities is a foundation for a teacher's ability to provide personalized instruction. I couldn't be more pleased with Ms. Ashcraft's mindset around using small group instruction to get to know each of her 44 students--what they need, what they like--and incorporating these in discussions and classwork.
DJ: Great catch! She's all about the 'person' in personalized learning.
CG: And the way she uses data in real-time to adjust instruction for individual students (1:27). That's true game-time decision making!
CG: I REALLY like how Ms. Claudio controls the pace of the game...she truly has her finger on the pulse and can easily adjust to any situation that comes her way. Struggling students get the support they need while proficient students work at a faster pace and have the opportunity to move to the next level.
DJ: I couldn't agree more! Not only does she leverage the programs to provide students with on-level content they need, she uses the feedback to understand these needs and personalize her support in small-group settings. I love her emphasis on using programs that align with her offline instruction rather than random practice in the content area (1:38).
How about Ms. Ashcraft's advice for teachers new to digital content (3:05)? Like any great workout plan, she suggests that teachers take it one program at a time, starting small and building as the digital content muscles grow.
CG: It is great advice, Daniel. In order for an instructor to thoughtfully provide individualized learning paths for students, they must truly understand the digital content. Introducing the content in small doses is the best way to help students engage those weaker muscles and provide that "deeper learning."
CG: Daniel, it blows my mind how quickly Ms. Claudio has brought this young rookie team up to speed with recognizing their strengths and weaknesses. Not to mention their ability to communicate this information with her verbally AND in writing!
DJ: She proves it's never too early to build ownership over learning. To add, Ms. Reimer points out that developing student reflection habits relies on establishing trust with her students, which develops with each class throughout the course of the year (3:00). The honest dialogue she has with students on their strengths and growth areas flexes lifelong self-reflection habits.
CG: Agreed Daniel! I love how the practice of student self-reflection is consistent throughout Kindergarten, 3rd grade and Special Education. These self-directed learners are in control of their academic futures and will be ahead of the game when they head off to college or join the workforce.
Data Driven Decisions: Grade 3 (

Kylie Mollicone)
DJ: This video is packed with top 10 highlights! From the online and offline data she collects, to the types of decisions she makes, to the real-time use of Google Forms data, Ms. Mollicone has got to be an unanimous all-star selection. What topped the chart for you, Chris?
CG: "There's been nothing else in my class that has really changed my life as a teacher as having that immediate feedback from the content providers and these google platforms." (4:05) I think this quote says it all Daniel! This is a powerful statement and it is one I hear over and over again every time I work with teachers using data to drive instruction.
While we hope personalized learning doesn't require blood, sweat or tears, we know that the shift to student-centered learning takes immense commitment, creativity, and learning from one another's successes and flops. These inspirational teacher testimonies are just a few examples of how teachers across the country are moving their classrooms in this direction. How will you exercise your Core Four?
About the authors:
Chris Galloway is an Instructional Technology Integration Coach at the Enlarged City School District of Middletown where he works alongside teachers and administrators to implement personalized learning models into their classrooms. As a former elementary teacher, Chris has over ten years of classroom experience that provided him with the necessary foundation to help teachers transition to a personalized learning environment. He has a B.A. in Childhood Education from Dominican College and a M.S. in Instructional Technology from the New York Institute of Technology.
Daniel Johnson is a member of the Design and Implementation team for Education Elements. He supports districts across the country that are making the shift to personalized learning. Daniel is a former middle and high school science teacher passionate about helping schools develop highly engaging, student-centered instruction.