Subscribe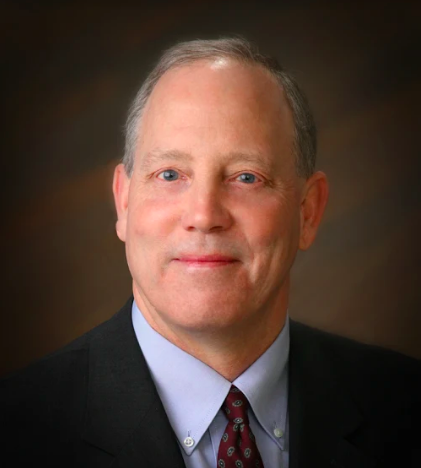 A Journey to Understand and Implement Personalized Learning
Several years ago, I was selected by the Lexington Institute for their initial leadership cohort, which focused on the implementation of personalized learning. It was a tremendous honor and a great learning experience for me. It is where I first met Anthony Kim and became aware of Education Elements. Over the next year, myself and a team of colleagues were involved in a series of phone conversations with districts from around the country and ultimately visited with other Lexington Institute Fellows in Juab, Utah. While the district team I led was well into its journey towards personalized learning for all students, this experience extended our thinking and mastery on the best ways to transform learning.
Ed Elements played a critical role in my learning and in our district's continued evolution in implementing personalized learning approaches. What I learned nurtured our leadership team as we clarified a definition of personalized learning that aligned with our strategic plan. Westside's definition is:
Personalized learning is an instructional approach designed to nurture learners to discover and broaden the ways in which they learn best so that they may become independent learners committed to learning by encouraging student choice, voice, and interests to master the highest standards possible in a relational environment.
Moving forward, my colleagues and I identified five elements needed to personalize learning. Through conversations with other Lexington Institute Fellows, we clarified our thinking that, for teachers to implement a customized or personalized approach in their classrooms, different combinations of these "Elements" were essential. I spoke with educators from across the country to better understand how they used these components. I also sought insights from those in the field to understand how important these elements were to personalizing learning. I learned that in a typical classroom, teachers used these elements in combinations depending on the needs of their students. The five elements we identified are:
Knowing Your Students
Allowing Voice and Choice
Implementing Flexibility
Using Data
Integrating Technology
These five elements have become the foundation of our work around personalized learning. In any change process, having a common vocabulary and vision for what is expected is a critical aspect of success. Following is an overview of each of the five elements:
Knowing your students is the cornerstone for teachers to build relationships needed to personalize learning. I learned from my own success as a classroom teacher implementing the Reis and Renzulli (1997) Schoolwide Enrichment Model (SEM), that getting to know your students is critical. Additionally, by leading Professional Learning Communities (PLC) developed by Dufour and Eaker (1998), we understood that to answer the four critical questions of a PLC at work, a collaborative team needed to know their students and know them well.
Providing opportunities for student voice and choice within the classroom is the most critical element to engage and develop independent learners. Voice and choice that allows students to drive their own learning and make instructional decisions is fun to watch. Yes, it must be aligned with standards and benchmarks but, when done properly, students demonstrate an ownership not seen in traditional classrooms. In fact, a teacher told me that after providing for voice and choice in her classroom, a parent told her this was "the best year my child ever had in elementary school."
Flexibility within the classroom allows teachers to group students in multiple ways and to use classroom space in ways not imagined just a few years ago. However, developing flexible mindsets is the most important aspect of this element. Dweck (2006) points out that students who have a growth mindset will have greater student agency and efficacy leading toward independence. A teacher in Ohio told me that her eighth-grade students "grew in confidence" when allowed to extend their learning. Her thinking around academic deadlines for students became flexible and was based on when they mastered the standard and demonstrated their best work.
The use of data is important for teachers to make real-time decisions when personalizing learning. By tracking both formative and summative assessments, teachers are able to make personalized instructional decisions that influence all other elements. A teacher outside of Kansas City, Missouri told me that she was able to extend the learning of her students because, with technology, she "can more easily differentiate her classroom activities."
By integrating technology into our classrooms, teachers have a tool that they may use when appropriate to customize learning for all. The technology is certainly helpful, but it is the teacher who integrates these elements into a personalized learning environment for all students in a coherent manner. I am fortunate to work in a district that implemented a 1:1 learning initiative, with the support of the community, to place a device in the hands of all students – kindergarten through grade 12. Consequently, the staff is able to integrate technology and personalize learning by using specific applications that meet each student's needs.
Our journey into personalized learning was driven by the connections we saw as we worked with faculty and staff to implement this approach for all of our students. We also noticed how personalized learning fit well with gifted education strategies such as SEM. From our friends at the Renzulli Center for Creativity, Gifted Education, and Talent Development, we gleaned five key gifted teaching strategies that teachers can use when extending learning for all students. Those strategies are:
Curriculum Compacting
Flexible Grouping
Tiered Assignments
Product Choice
Multilevel Learning Stations
These strategies all have connections to the five elements of personalized learning. Additionally, they are great tools for teams who struggle with knowing what to do for students who already understand the material being taught in class. This concept, which is identified as question four of a Professional Learning Community, is one that is often forgotten by collaborative teams, many times because they aren't quite certain what they are supposed to do. We have found that teams who are grounded in the concepts of personalized learning and use the five most effective gifted education teaching strategies in their classrooms are successful in meeting the needs of all of their students. It became clear to our team that, by using collaborative PLCs, it was easier to scale a personalized learning approach for all students. Teachers were able to see where the philosophy and strategies fit into their daily work.
We now see faculty and staff incorporating the five elements and five key strategies into their lessons that not only extend learning for students who have mastered a subject, but that also offer support for students who may have fallen behind their classroom peers. The elements apply to all students, whether they are gifted, struggling, or making progress as they should. We believe that we can change the trajectory of every student when we view them through the lens of the five elements to personalized learning.
References
Dufour, R. Eaker, R., (1998) Professional Learning Communities at Work. Solution Tree. Bloomington Indiana.
Dweck, C.S., (2006) Mindset: The new psychology of success. New York: Random House
Reis, S.M., Renzulli J.S., (1997) Schoolwide Enrichment Model: A How-to-Guide for Educational Excellence. Prufrock Press Inc. Waco, TX