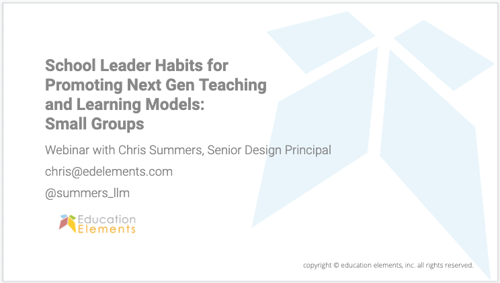 Click here to download the slides from the May 2nd Webinar.
In addition to the slides above, and the webinar recording at the bottom of the page, we thought you would be interested in these resources:
On Personalized Learning
On Leadership:
And if you want more resources, we recommend you:
I hope you enjoy all these resources! If you have any questions or want to connect in person, please feel free to shoot me an email at chris@edelements.com.