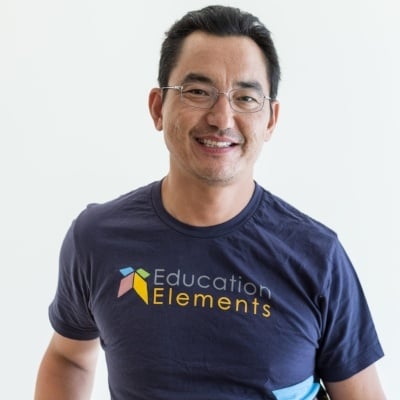 Why we must reboot our schools
Baby Boomers were raised in an analog world and experienced the dawn of a digital domain. We Boomers grew up with limited access to information, and a greater appreciation for hierarchy and long-term career planning. Millennials and Generation Xers grew up with immediate access to information, with connections and comfort engaging online with people across the world. It's the difference akin to watching a movie on VHS versus streaming it on Netflix.
About Anthony Kim
Anthony Kim is a Corwin Press bestselling author, with publications including The New Team Habits, The New School Rules, and The Personalized Learning Playbook. His writing ranges the topics of the future of work, leadership and team motivation, improving the way we work, and innovation in systems-based approaches to organizations and school design. Anthony believes that how we work is the key determinant to the success of any organization. He is a nationally recognized speaker on learning and his work has been referenced by the Christensen Institute, iNACOL, EdSurge, CompetencyWorks, Education Week, District Administration, and numerous research reports. In addition to his writing, Anthony is the founder and Chief Learning Officer of Education Elements, a trusted partner and consultant to over 1,000 schools nationwide. Anthony has been the founder of several companies across multiple industries, including online education, ecommerce, and concerts and events.