The National Academy for Personalized Learning with TNREA and Ed Elements
We have a great event in Lawrenceburg, TN. The event will be co-sponsored by TNREA.
Education Elements and TNREA are hosts of the National PL Academy of Personalized Learning. Lawrence County School System will be hosting it in their district.

The National Academy for PL is a one-day free event of professional development, designed for district leaders and school leaders at all stages of their personalized learning implementation. For leaders just starting their journey, the academy will help to clarify on priorities. For leaders who have been moving towards personalized learning for several years, the academy will help to provide guidance around what to do next.
WHAT TO EXPECT:
Participants will experience professional development for district and school leaders facilitated by experts that have guided national and local personalized learning implementations. Here are a few examples of what you can expect:
Strategies for effective collaboration and planning
Exemplars of instructional innovation for student and adult learners
Participation in a dialogue that advances the community of practice within and outside of your district
RECOMMENDED AUDIENCES:
Directors of School
Supervisors
Principals
Instructional Coaches
Lead Teachers
EVENT INFORMATION:
This event is sponsored to make it available at no cost for district and school leadership teams. If possible, we encourage districts to attend with others in their district.
Location: Columbia State Community College, Lawrenceburg Campus, 1620 Springer Road, Lawrenceburg, TN 38464
Date: June 13, 2019 from 9:00 - 2:00 PM CST

Registration will start from 8:15 - 9:00 AM CST
Lunch will be 1 hour

Lunch and snacks will be provided. If you have dietary restrictions. We encourage you to plan accordingly.
There will be plenty of parking available for participants.
ADDITIONAL INFORMATION:
What should you bring?

Will you receive any professional development credits? TASL has approved this event for 4 credits. Each participant will receive a certificate for Professional Development Points (PDP). Participants will be able to upload their certificate one working day after June 13, 2019 for proof of attendance. The event will be titled, "The National Academy for Personalized Learning," on the system one working day after June 13, 2019.
THIS EVENT IS IN PARTNERSHIP WITH: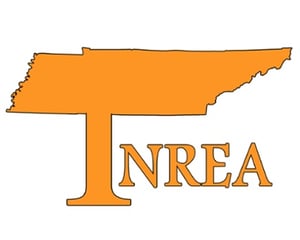 The Tennessee Rural Education Association

WHAT PEOPLE SAID ABOUT OUR PREVIOUS PL ACADEMY IN TEXAS

About Education Elements:
Education Elements works with districts to build and support dynamic school systems that meet the needs of every learner, today and tomorrow. We take the time to understand the unique challenges school leaders face, and then customize the Education Elements approach for each district. We have worked with more than 750 schools and 140 districts across the country. We bring deep expertise, design thinking, expert facilitation and the spirit of collaboration, along with our extensive toolkit of resources and technology, to deliver sustainable results. Check out our latest annual report.