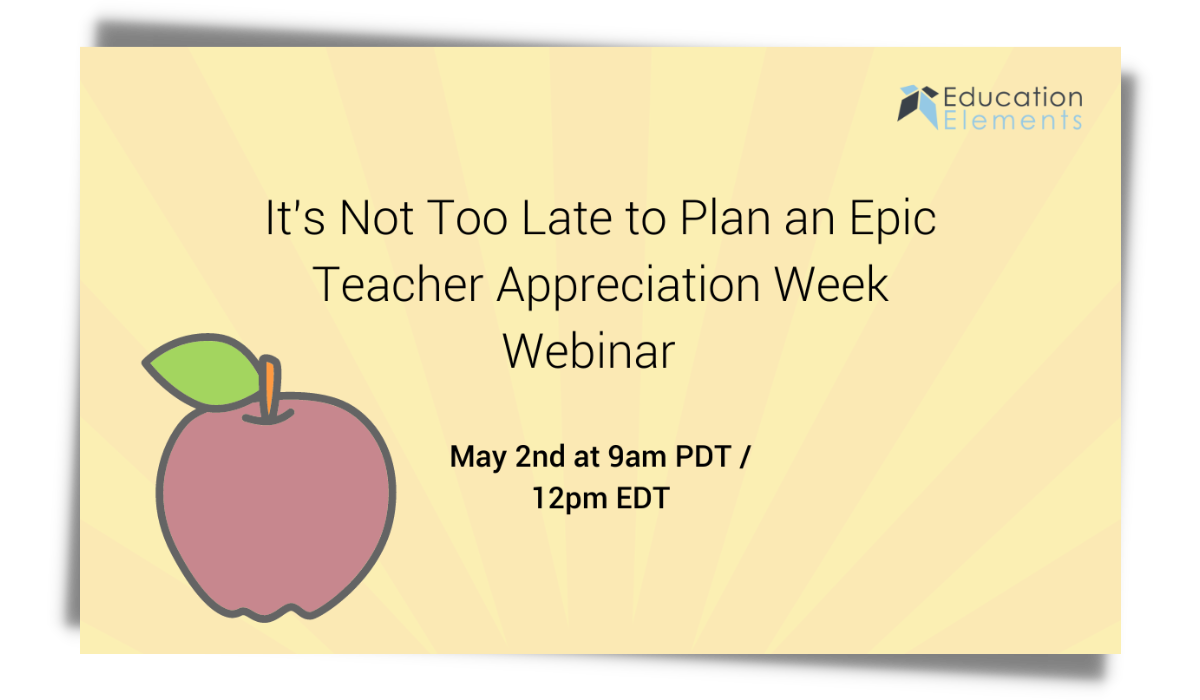 Preparing for Teacher Appreciation Week
Join us for a 30 minute "make and take" session! You will leave with concrete ideas and resources that you can quickly personalize to honor and appreciate the teachers at your school.
Session Title: It's Not Too Late to Plan an Epic Teacher Appreciation Week Webinar
Audience: Principals, Administrators, or anyone looking for ideas on how to recognize teachers
Date/Time: Tuesday May 2nd at 9am PDT/12pm EDT
Teacher Appreciation Week Schedule of Events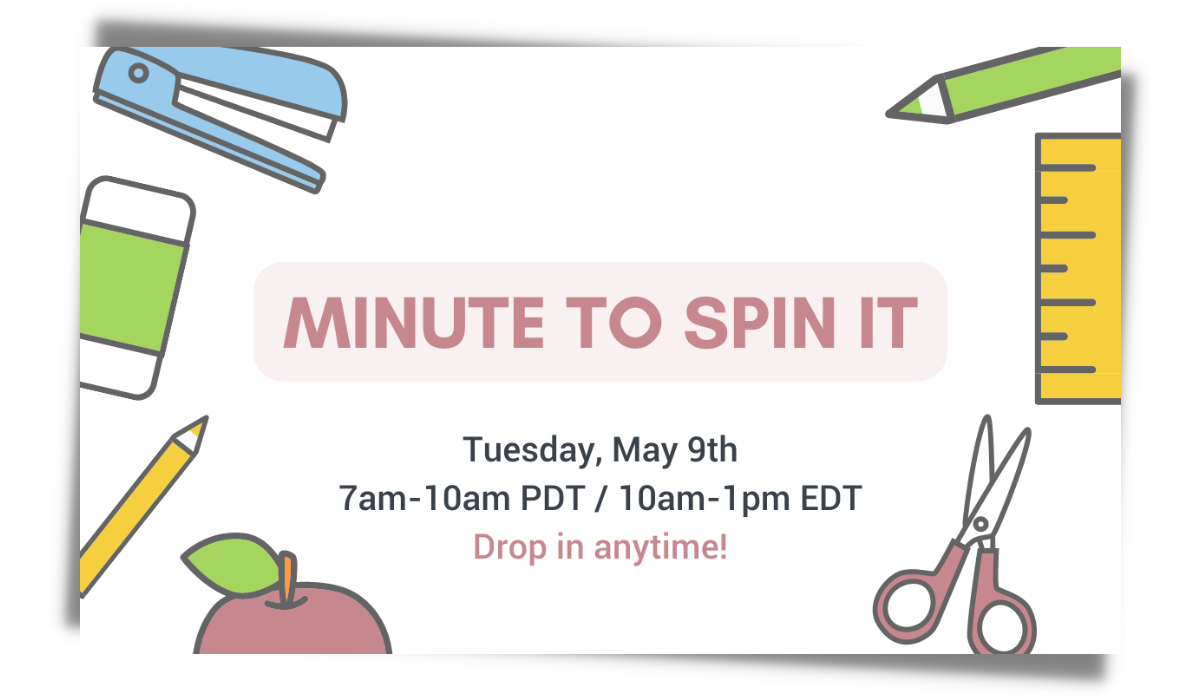 Minute to Spin It Zoom Room
It's Teacher Appreciation week and we know you're busy, but we want to honor and celebrate you! That's why we are hosting a special event that only takes a minute or so to enjoy! Join our zoom room any time between 7am - 10am PDT/ 10am - 1pm EDT for a chance to win a cup of coffee on us, a gift card, and other great prizes by spinning our wheel! Will you be a winner? We hope you have a minute to spin it!
Date: Tuesday, May 9th
Time: 7am - 10am PDT/10am - 1pm (Drop in anytime!)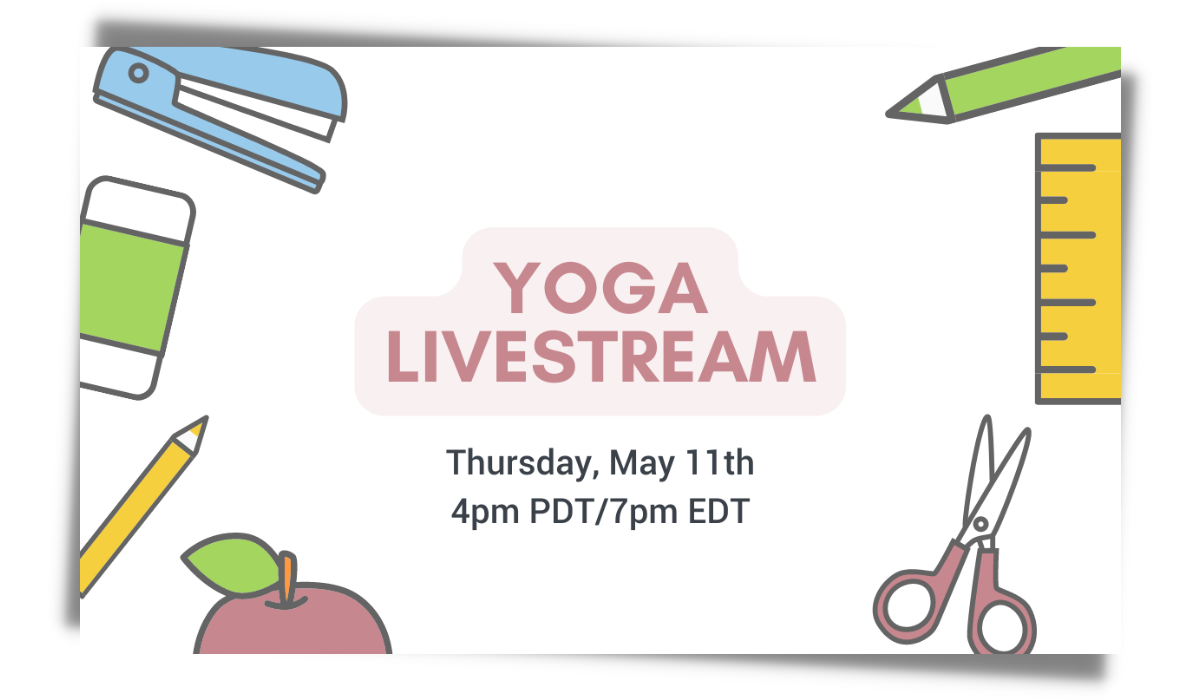 Yoga Livestream
Join us for a relaxing yoga livestream. Take time to unwind and enjoy some "me time."
Date: Thursday, May 11th
Time: 4pm PDT/7pm EDT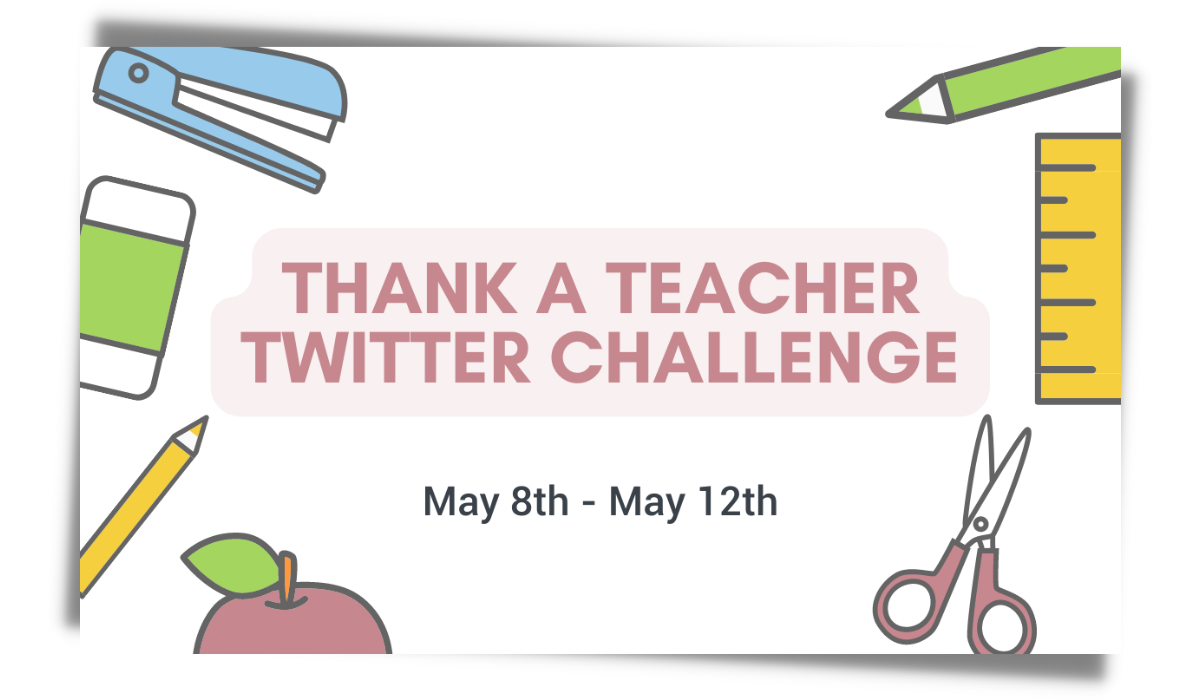 Thank a Teacher Twitter Challenge
Starting May 8th, post a short video on Twitter sharing about your favorite teacher and the impact they have had on you! Make sure to tag the teacher or school district, @EdElements and use the hashtag #ThankATeacher. Every teacher mentioned will be entered to win one of three, $100 gift cards! The Twitter challenge will run all week with winners randomly selected on Friday, May 12th!
Dates: May 8th - May 12th
Teacher Appreciation Resources
We're always finding ways to recognize and appreciate teachers. Check out our catalog of ideas below.