Applying Practical Meditation for the K-12 Environment
As school and district leaders plan for the professional development of their educators they consider a great many things. They consider things like school data, pedagogical shifts and new technologies. It is important that school districts also prioritize training for the mind.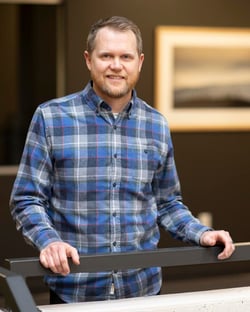 Chad McGehee is a meditation expert, coach and researcher at the University of Wisconsin-Madison. Chad became the first ever director of meditation in major college sports. He focuses on using meditation training for performance and well-being. Through his training, talks and consulting he supports individuals, teams and organizations. He uses a teaching approach that incorporates findings from modern neuroscience along with accessible practices in order to incorporate meditation training for teams interested in greater performance and well-being.
Chad's work has been featured on ESPN, the Wall Street Journal, NPR, Business Insider and in peer-reviewed scientific journals. His training has served all environments including K-12 education, FBI SWAT teams, Hostage Rescue Teams in Quantico, Fortune 500 companies and elite athletics.
Chad joins us to discuss how we can prioritize training of the mind for our educators' development.
Complete the form on this page to save your seat for this virtual event. See you on May 17th at 11am PDT/2pm EDT!