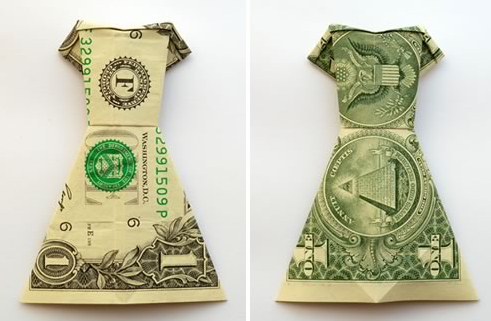 Subscribe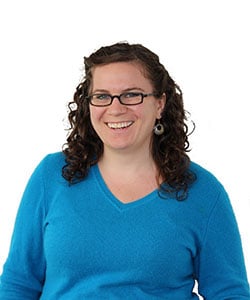 BYOT SERIES: PERSONALIZED LEARNING & THE WORLD OF WORK #1
Personalized Learning | Education Elements

As the Finance Manager at Education Elements, it's my job to make sure that we're spending money on the right things at the right time – to balance supporting each and every one of our districts to the fullest extent possible, with making sure we still have some money left in the bank! To do this, I work with the heads of each of our teams – Design & Implementation, Client Support, Engineering, etc – to make sure that they have a plan for spending that aligns with their team's needs and goals, as well as the organization's capacity.
But each team is different – some are doing a lot of hiring, but don't have a lot of non-staff expenses. Others have set staffing numbers but increasing travel, and still others have a lot of one-off expenses that change month-to-month. On top of that, layer on the fact that each team lead has a different style of working, and different comfort level with budgeting and managing finances.
My first year in this role, I created a standardized monthly financial report and sent it out to each team lead each month. But what I learned from talking with them was that the report didn't give them the information they needed to make decisions, and so they rarely looked at it! This year, rather than taking a one-size-fits-all approach, I have different tools that I use with each team lead so that they are getting answers to the questions that matter most to them as they manage and grow their teams.
This took a good amount of time to set-up on the front end – I needed to have conversations with the head of each team to understand what information they needed to make decisions throughout the year. I also needed to get an understanding of how they thought about budgeting and money. While some are very focused on the bottom line and 'how much do I have left to spend', others sometimes forget to consider the cost implications as they make decisions to get their team the resources they need. And while it does take more time to update different people in different ways than it would to update a cookie-cutter report, it means that we can have productive conversations and make informed decisions, as opposed to wasting both of our time creating and reviewing unhelpful reports.
So what does this have to do with personalized learning? A lot, actually. Some ways are probably obvious to you - I take time to understand the needs and learning style of my colleagues, just like a teacher takes time to understand the needs of her students. I personalize reports to make them relevant, just like a teacher personalizes assignments,

her approach and how she looks at progress data with a student. My approach is iterative. It is different than what it was last year, and will probably be different next year. Because, like the teachers and leaders we support, I adapt based on the needs of the people I work with, based on what I learn, and based on changing contexts.
But there are also, I think, some less obvious ways that my experience is connected to personalized learning. Whereas in traditional classrooms we often encourage students to work on their own, in personalized learning we encourage increasing opportunities for collaboration.

In my role at Ed Elements, collaboration is critical to ensuring that sound financial decisions are made and followed. In personalized learning classrooms we support students being self-directed, setting their own learning goals, and figuring out how to accomplish them with the support of their teachers.

I'm often required to tackle problems I haven't dealt with before, and it's up to me to figure out the best way to approach and solve those problems. Being self-directed allows me to jump in, brainstorm different approaches, and run with the idea that I believe will be most effective. Mastery is another thing. I am proud to say I have never received an F for something I did at work, or even a C. Which is not to say I haven't done things incorrectly, I definitely have. But I didn't fail and get to move on, because the tasks didn't just go away! Instead I had to re-do them until I got them right. This is often true in personalized learning too. Even if a school hasn't moved towards mastery-based grading, teachers can try to provide students the opportunity to master concepts before moving on,

an essential element of students moving at their own pace.
Before I started working at Ed Elements I didn't think much about how my own educational experience shaped my abilities to be successful in a work environment. But now when I look back at my traditional classroom experience, I can see all the ways in which I could have been better prepared for the workplace. When I think about the jobs of the future, I can see how even more critical it is today to prepare students for the jobs they will eventually hold.

What's most exciting for me about Personalized Learning, and why I'm so proud to be part of a team that is helping districts on their PL journeys, is that it provides that critical preparation for students, and in the process keeps them engaged and excited about learning.