Critical Conversations for P-20 Educators
Engaging panel discussion and inclusive conversations about issues and opportunities across PreK-20 in education.
This event will bring together prominent Texas educational leaders from school districts and higher education to build a stronger future for all learners.
Access the session recordings and breakout presentation slide decks below.
Opening Session Recording:
BREAKOUT SESSIONS & SPEAKERS
There will be three different breakout sessions, on topics ranging from higher ed to social emotional learning.
Presentation slide deck coming soon.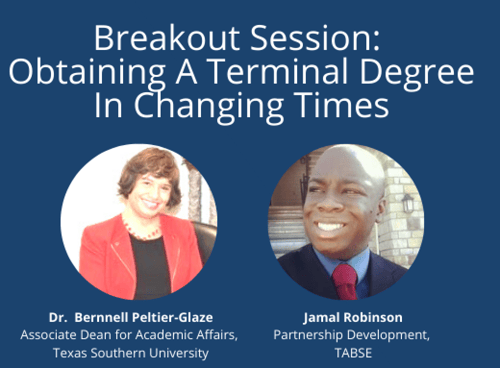 Download the presentation slide deck here.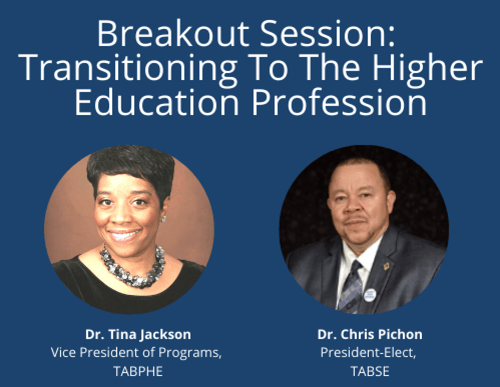 Download the presentation slide deck here.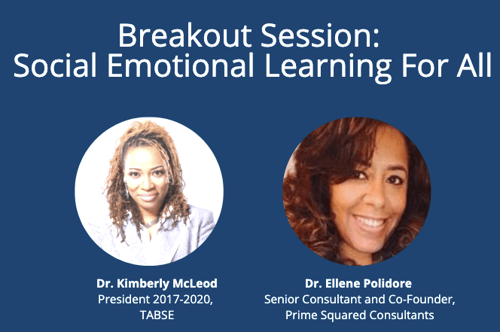 PANEL DISCUSSION & SPEAKERS
Following the breakout sessions,Dr. Lavelle Hendricks will lead a panel discussion: Mental Health In The Midst Of A Pandemic. Access the full recording below.
Many Black and African American educators' experiences in America have and continue to be marred by structural, institutional, and individual racism. These factors and other issues of life have affected their mental and emotional wellbeing and state of mind. With the lack of mental health awareness and professionals available to assist with many disorders faced, African American educators must embrace the need to accept "help" as a sign of strength and not weakness. This panel will provide information on the many mental health issues affecting educators and possible solutions for change.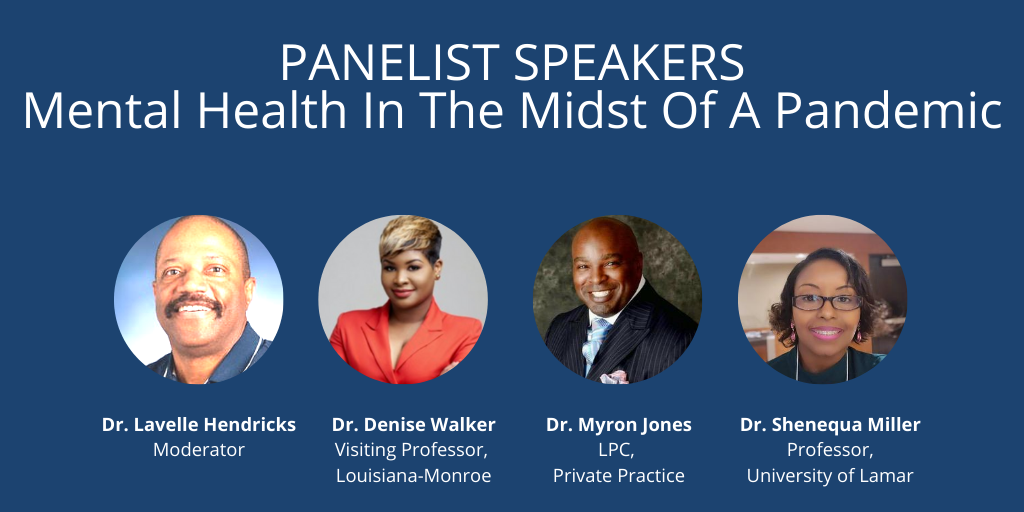 Panel Discussion/Closing Session Recording:
DETAILED AGENDA
We will be opening up the Zoom room at 12:45pm CST with some general housekeeping announcements. Grab your afternoon coffee and a notebook, and head on into the room at that time. We'll get started promptly at 1pm CST.
TIME

SESSION

SPEAKER

1:00pm

Welcome

Dr. David Harris, TABSE President

Dr. Connie Williams, TABPHE President

1:05 - 1:20pm

Forward Together

University President District Superintendent

1:30-1:50pm

Breakouts:

Obtaining A Terminal Degree In Changing Times
Transitioning To The Higher Profession
Social emotional Learning For All

Facilitators:

Dr. Bernnell Peltier-Glaze
Jamal Robinson
Dr. Tina Jackson
Dr. Chris Pichon
Dr. Kimberly McLeod
Dr. Ellene Polidore

1:50-2:05pm

Share Out Report

Lead from each Breakout Session

2:04-2:50pm

Panel Discussion: Mental Health In The Midst Of A Pandemic

Moderator: Dr. Lavelle Hendricks

Panelists:

Dr. Denise Walker, Visiting Professor of Louisiana-Monroe
Dr. Sheniqua Miller, Professor, University of Lamar
Dr. Myron Jones, LPC, Private Practice, Dallas, TX

2:50-3pm

Closing

Dr. Cherry Gooden, Higher Education Commission Chair

Dr. Gwen Morrison
Presented by the Texas Alliance of Black School Educators and the Texas Association of Black Personnel in High Education
See you August 22nd at 1pm CST!
This action-packed 2-hour event is a must see. Don't miss out! Register here for the TABSE/TABPHE's Critical Conversations for P-20 Educators.