This Spring and Summer have been very different from what any of us could have expected. With the rapid changes and influx of information, the responsiveness of your strategic plan has likely been tested this year! You have likely had to pivot and direct your energy to return planning. This rapid planning process is likely to stick around. There is so much we cannot predict and responsive planning helps you stay nimble no matter what you encounter. At Education Elements, we believe the process of planning is just as important, if not more, than the plan itself. Engaging your stakeholders throughout the process leads to a plan that is a launching pad for inspired work in your organization. This one and a half days of virtual learning opportunities will introduce responsive strategic planning through hands-on activities and helpful resources that you will be able to apply back at your districts.
Guiding questions:
What is the difference between a traditional and responsive approach to planning?
How might we generate buy-in, solicit feedback and engage stakeholders in innovative ways from day one of the planning process?
How might we empower leaders at all levels to own and move the work of the strategic plan forward?
How might teams implement initiatives, monitor progress and make adjustments based on learnings and reflection?
How do we ensure we have a resilient team that remains agile through challenging times?
Participants will:
Learn about a replicable process for strategic planning grounded in responsive and iterative practices that will translate to all types of planning.
Develop knowledge of tools and practices that you can use in your district, including how to assess your current state, include community voices from a variety of stakeholder groups, prioritize needs, and create a responsive plan.
Make a plan to apply knowledge, skills and resources on responsive planning to a current or upcoming district strategic plan
Overview the process of retrospectives to ensure districts plan to pivot (adapt strategies as new information arises).
The content is best suited for district and school leaders. We encourage people to attend in teams, though individual leaders are also welcome.
Leadership Institute Information
When:

November 5th from 9:00 AM - 11:00 AM and 1:00 - 3:00 PM CST
November 6th from 9:00 AM - 11:30 AM CST

Where: This is a virtual event that will take place on Zoom. We will provide instructions on how to join closer to the event.
Pricing:

$45 (live)
$65 (live + recordings after the event + digital swag)
3 tickets for $95 (live + recordings after the event + digital swag)

You can learn more about the Education Elements approach to Strategic Planning here.
Meet Your Presenters: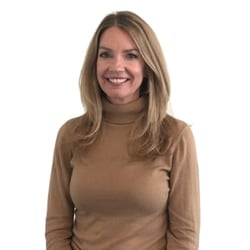 Shelby McIntosh, Managing Partner
Shelby is a former teacher & policy researcher who wants to create equitable experiences and opportunities for all learners. She has experience helping school districts across Texas solve their biggest challenges, including strategic planning, community engagement, program design and implementation, and leadership development. Prior to her consulting work, Shelby conducted and published policy research on college and career readiness, school accountability, and school reform efforts through the American Recovery and Reinvestment Act.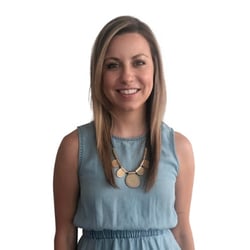 Kristen Howell, Partner
As a Partner at Education Elements, she teams with district leaders to help advance more innovative and responsive educational models for their schools. Previously, Kristen helped scale personalized learning in Chicagoland schools at LEAP Innovations and worked as a teacher, coach and district leader in San Francisco Unified School District. In her role in the Superintendent's Office in San Francisco, Kristen oversaw $30M in philanthropic funding to design and launch a districtwide Vision, Vision 2025. This included the oversight of a multiyear partnership with Salesforce.org and other funders, the development of SFUSD's innovation strategy (iLab), the rollout of a K-12 Computer Science scope and sequence, and a blueprint for digital learning. She holds a Masters degree from Stanford and Bachelors from Duke and is constantly exploring, adventuring and questioning the status quo.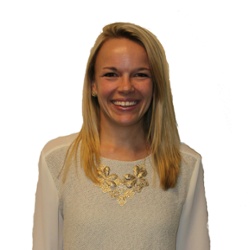 Natalie Woods, Associate Partner
Natalie Woods leads work with small and large districts across the country to impact student success and leadership teams. Natalie has been a classroom teacher and teacher leader in both Missouri and Virginia. She has embedded The NEW Team Habits in her work with districts to rethink learning for classrooms, school leaders and district leaders. She is passionate about supporting district leaders in shifting individual practices as a way to make lasting and transformational change.
Interested but want to know more? Sign up to watch one of our on demand webinars: