With 2020 off and running, you may be reflecting on the success of your current strategic plan and what steps you're going to take to create your next one. How can you ensure that the plan becomes a living, breathing part of the fabric of your district rather than collecting dust on a shelf somewhere? How can you introduce more voice and choice into the plan and ensure that stakeholders at all levels are involved? At Education Elements, we believe the process is just as important, if not more, than the plan itself. Engaging your stakeholders throughout the process leads to a plan that is a launching pad for inspired work in your organization. This one-and-a-half-day institute will introduce responsive strategic planning through hands-on activities and helpful resources that you will be able to apply back at your districts.
Guiding questions:
What is the difference between a traditional and responsive approach to planning?
How might we generate buy-in, solicit feedback and engage stakeholders in innovative ways from day one of the planning process?
How might we empower leaders at all levels to own and move the work of the strategic plan forward?
How might teams implement initiatives, monitor progress and make adjustments based on learnings and reflection?
Participants will:
Learn about a replicable process for strategic planning grounded in responsive and iterative practices
Develop knowledge of tools and practices that you can use in your district, including how to assess your current state, include community voices from a variety of stakeholder groups, prioritize needs, and create a responsive plan.
Make a plan to apply knowledge, skills and resources on responsive planning to a current or upcoming district strategic plan
The content is best suited for district and school leaders. We encourage people to attend in teams, though individual leaders are also welcome.
Leadership Institute Information
When: November 5 from 9:00 AM - 3:00 PM and November 6 from 9:00 AM - 12:00 PM
Where: WeWork in Houston, TX (609 Main St, Houston, TX 77002)
Registration Information: $700

If you register by June 30: $575
Registration closes October 29, EOD or when capacity reaches 50 leaders

Meals: Light breakfast and coffee will be provided both days. Lunch will be provided on day one.
Capacity: 50 leaders.
You can learn more about the Education Elements approach to Strategic Planning here.
Hotel and Travel Information
If you are flying in town for the event, you may fly into George Bush Intercontinental (IAH) or William P. Hobby (HOU). We suggest you fly into the Houston area any time on November 4 and depart on November 6 after 2:00 PM.
We will update hotel suggestions and additional travel information soon.
Meet Your Presenters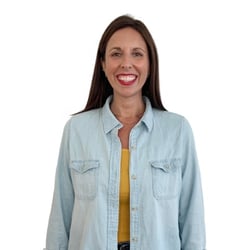 Keara Mascareñaz
Managing Partner, Organizational Design
Keara helps schools and districts build and scale a culture of innovation through leadership development, team habits, and human-centered organizational design. Keara is the author of The New Team Habits: A Guide To The New School Rules and the toolkit creator for The New School Rules: 6 Vital Practices for Thriving and Responsive Schools. She has supported systems change at 1,000 districts and schools in rural, urban, and suburban communities, including strategic plans in the district, non-profit, and corporate space.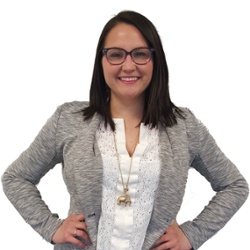 Andrea Goetchius
Associate Partner
Andrea works with schools and districts to best meet the needs of all learners. Andrea enjoys collaborating with and connecting clients across the country. Andrea began her career as a Special Education Teacher in Glendale, Arizona. As a teacher she experienced customized learning for her own professional development, solidifying the belief that all teachers and students deserve unique paths for learning and development. Andrea specializes in projects that bring initiatives to scale across districts, regional centers and state entities. Andrea has led districts through their strategic planning process to identify long term priorities and goals and is passionate about the development of innovative leaders.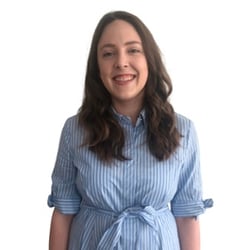 Dana Britt
Associate Partner
At Education Elements, Dana has supported over 100 schools in 17 states to design and implement personalized learning and to build responsive strategic plans. She believes that the keys to successful strategic planning are effective stakeholder empathy and engagement, frequent goal-setting and reflection, and clear communication. Prior to her work at Education Elements, Dana supported DC Public Schools as the Manager of Educational Technology and as a 9th grade ELA teacher. When not thinking about strategic planning, you can find Dana kayaking by her home on the Chesapeake Bay.
Interested but want to know more? Sign up to attend one of our free upcoming webinars.
Developing a Responsive Strategic Plan: Launch & Monitor.
Strategic Planning Buy-In from Community Engagements.
Optional sightseeing opportunities in Houston