This fall, Google for Education is teaming up with Education Elements in a

pilot

to offer a Personalized Learning Toolkit to leaders at select participating districts.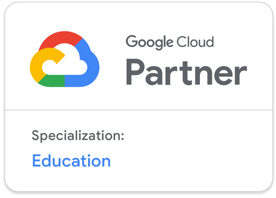 Education Elements is incredibly excited to be one of the first two organizations that are part of Google's newly created Transformation Partner program. Through this work, we will have the opportunity to work with innovative districts across the country that are thinking deeply about the next steps they can take to support student-centered learning in their districts. We started our partnership, not in the Mountain View HQ, but in Chicago, where we worked with four amazing districts to support them in developing a culture of innovation, followed by two sessions at ISTE: one for teachers on flexible content and tools and the other for leaders on our new Core 4 continuum, and then the chance to engage with 100 district leaders at the CA Google for Education Summit.
We love being part of Google's work to support transformative learning experiences across the county.