Sometimes I wish I were more like my mom. There are many reasons why, but many times it's because I wish I were a great cook. I used to watch her in the kitchen just glance at a picture of a dish from a cookbook, then create that without ever having to follow the step-by-step recipe that was next to the picture. It was like watching a magic show.
Curriculum | Personalized Learning | School Leaders
Yes, I said it in my title. Life-changing. Am I exaggerating? Maybe a little. But as a former teacher, I met too many students who "hated (insert any subject here)" because they thought their textbook, worksheet, or homework material was boring, too difficult, or did not make sense to them. I also met too many fellow teachers who thought their curriculum was simply their textbooks (which they often didn't like), and no more. For these students and teachers, learning and teaching was not a fun experience because their "curriculum" was horrible. Think about turning these people around and instilling joy in them through the right curriculum. Oh the things they will learn and teach! Isn't that a life-changing possibility?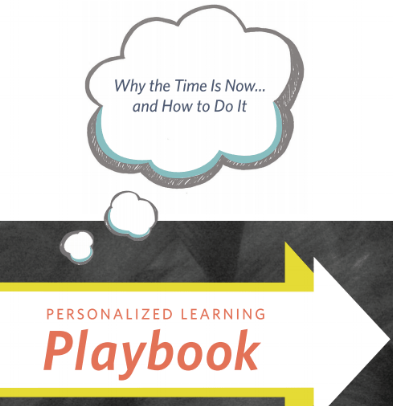 Interested in Personalized Learning But Don't Know Where to Start?
Subscribe to the blog to get your free copy of our Personalized Learning Playbook. A Playbook that will help you make the case for personalized learning, and reflect on the important elements to take in consideration.
Education | K-12 | Personalized Learning | innovation
A few months ago Education Elements launched an online tool called Touchpoint. Touchpoint was designed for the districts we support. As our design & implementation consultants work with districts to support their personalized learning (PL) initiatives, the tool helps organize the project members, workshop schedules, related resources and action items in one place. If you've ever spent more than 5 minutes digging through your inbox and said something like, "What was the title of the email that had the meeting agenda attached?" you can bet your pretty penny that Touchpoint will be a lifesaver for you. All of your project stuff in one place -- heaven!
Virtual schools in the K-12 environment have been a popular topic for discussion for many years. Recently I have noticed an increased level of interest by online charter school leaders, district- or state-run virtual schools, and program leaders in regards to how they can improve their virtual schools. Almost ironically, I also find myself having frequent conversations about virtual school opportunities with brick-and-mortar school leaders. With many school districts adopting blended learning as a major priority
It's your goal to make your virtual school program successful. My goal is to help you identify the key factors that can make or break the success of that program. Here in part four of my virtual school blog series, I offer 25 things to consider for your virtual program's success, grouped under 5 main categories: Strategy, Design, Curriculum, Support and Operations. For each item I've asked one key question. Work with your team to answer that question and you'll be one step closer to a successful virtual school. (P.S. If this looks familiar, you are right. We've re-worked our well-received Personalized Learning Implementation Framework to focus on the needs of virtual schools. After all, why should the brick-and-mortar schools have all the fun?)
The success of your virtual school may very well depend on how you implement technology and how well you engage your community. Technology is a critical part of your virtual school's success. Depending on your school model, your virtual school may be entirely run online. It is perhaps obvious, then, that technology is a critical component, but the importance of people and community might be less clear. In our experience, both of these matter and can make a difference between a successful program and a good effort. Below we boil this discussion down to two components to consider for these areas of utmost importance.