Session Overview:
Your technology department is essential to the everyday operations of a district and a critical partner to transforming towards student-centered classrooms. How can technology leaders balance the competing priorities of building out infrastructure with trying cutting edge technologies and access that teachers and students are craving? Learn how.
Learn how Spring Branch ISD, TX designed a 3-year technology roadmap that aligned both to the district's strategic plan as well as around the needs of their customers - teachers, students, administrators, and community.
Learning Outcomes:
Learn how design thinking can be used as the backbone for a customer-centered planning process
Practice using planning canvases to gather information ahead of detailed roadmaps
Gain practical tips on how districts can involve their customers (students, educators, administrator and community members) in strategic planning
Resources:
Many of you asked for the slides I shared from the workshop. I have compiled the presentations with additional resources I thought you'd be interested in. Fill out the form and access the resources all in one place.
Presenters: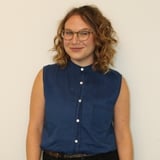 Simma is a Partner at Education Elements. For the past 5 years she has been a trusted partner to district leaders tackling issues central to strategic planning, innovation, change management and technology. She has experience leading district-wide projects to design digital ecosystems, procure standards-aligned digital curriculum, reimagine student data and develop analytics programs.
Simma Reingold simma@edelements.com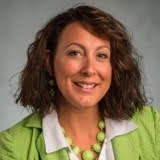 As the Chief Information Officer with the Spring Branch Independent School District, located within Houston, TX, Christina Masick is responsible for managing the district's educational ecosystem as well as leading IT innovation projects and governance all with the goal to serve every child in SBISD. Ms. Masick has held leadership positions with Houston Independent School District in Research & Accountability, Human Resources, IT and the Office of the Chief of Staff. Prior to serving in the education industry, Ms. Masick worked at T. Rowe Price, SEI Investments and the Vanguard Group. She received a bachelor of science from Villanova University in Finance and an MBA from Penn State University.
Christina Masick Christina.Masick@springbranchisd.com