Announcing the Lucky Winners
Congratulations to our 5 winning districts!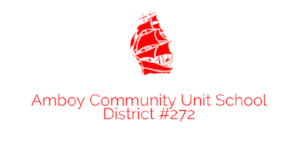 Amboy Community Unit School District 272, IL
- District Leader: Jeff Thake, Superintendent
- School Principal: Joyce Schamberger
- Teacher: Stacy Dinges
"Amboy CUSD #272 teachers have transformed from traditional classrooms to personalized, project-based, and self-paced classrooms. In 2018 students will be able to advance grade levels in ELA and Math at free will. Students are empowered to work in a technology-rich, 21st-century learning environment. Amboy CUSD #272 exemplifies what a 21st learning environment looks like."

- Jeff Thake, Superintendent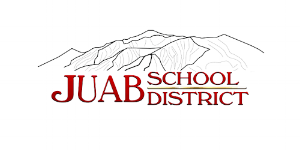 Juab School District, UT
- District Leader: Rick Robins, Superintendent
- School Principal: Ken Rowley
- Teacher: Kiera Beddes
"Juab School District is thrilled to be selected for this award and opportunity! It is a reflection on the dedicated efforts of our entire school community. We are super excited to collaborate with Education Elements to grow our vision and capacity for personalized learning even more!"

-Dr. Rick Robins, Superintendent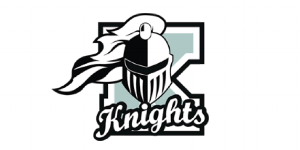 Kaneland Community Unit School District 302, IL
- District Leader: Dr. Todd Leden, Superintendent of Schools
- School Principal: Patrick Raleigh
- Teacher: Nancy Meisenger
"We are excited to be one of the 2017 Personalized Learning Challenge Winners, it is an honor. Our personalized learning journey is an ever-changing adventure that has already led to great student engagement and success through the use of learner profiles. We are excited to continue our journey and continue to empower our students to be in the driver's seat for their learning!"

- Sarah Mumm, Director of Education Services K-5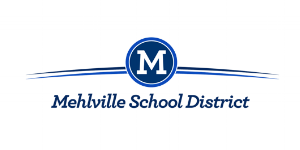 Mehlville School District, MO
- District Leader: Jeff Bresler, Assistant Superintendent - Supervision of Schools
- School Principal: Jason Landherr
- Teacher: Matt Phoenix
"In the Mehlville School District, we are excited about Personalized Learning because we feel this is a great way to engage each student in their own learning, connect their interests to the content, and create authentic learning experiences."

- Jason Landherr, Principal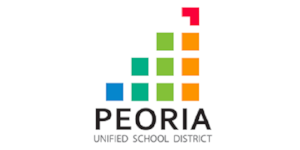 Peoria Unified School District, AZ
- District Leader: Dr. Darwin Stiffler, Superintendent
- School Principal: Dale Shough
- Teacher: Morgan Watson
"I am delighted! We started our journey into personalized learning last year, and we are seeing some exciting transformations in our classrooms! Education Elements has been instrumental in helping us improve our teaching and learning processes to make learning more meaningful and engaging for our students. We are honored to have been selected for additional support."

- Kendra Bell, CAO
---
Application and Prizes Information
Applications closed on October 6, 2017 at 5 pm PT
Winners will choose from three prize options:

District Strategy Session focused on Personalized Learning

District Workshop to develop a foundation and mindset for Personalized Learning
Learning Walks + "Onpoint" Personalized Learning Benchmark Assessment

Prizes are expected to be delivered January and February of 2018

The

first 10 applicants

received

a free

Rocketbook Everlast

.
---
Thank You to our

Celebrity Judges
Michael Horn
Michael Horn speaks and writes about the future of education and works with a portfolio of education organizations to improve the life of each and every student. He serves as the Chief Strategy Officer for Entangled Ventures, an education technology studio, and as a principal consultant for Entangled Solutions, which offers innovation services to higher education institutions. He is also the co-founder of and a distinguished fellow at the Clayton Christensen Institute for Disruptive Innovation, a nonprofit think tank.
Horn is the author and co-author of multiple books, white papers, and articles on education, including the award-winning book Disrupting Class: How Disruptive Innovation Will Change the Way the World Learns and the Amazon-bestseller Blended: Using Disruptive Innovation to Improve Schools. An expert on disruptive innovation, online learning, blended learning, competency-based learning, and how to transform the education system into a student-centered one, he serves on the board and advisory boards of a range of education organizations.
Twitter:@michaelbhorn
Dena Cushenberry
Dr. Dena Cushenberry is the Superintendent of Metropolitan School District of Warren Township, IN. She has been in public education for over thirty-one years. She started her career with MSD Warren Township in 1999. During that time she has been an assistant principal at the middle school level and principal at the elementary. Dr. Cushenberry opened Liberty Park Elementary School in 2002-2003 and in 2008 Liberty Park was recognized as a National Blue Ribbon School. In 2008, Dr. Cushenberry moved to central office where she served as the Associate and Deputy Superintendent from 2008-2012. She was appointed as Superintendent in April of 2012.
Under her leadership, MSD Warren won The Race to the Top grant in 2012. Warren Township School district received also an Inspire and Engage Award at the Personalized Learning Summit in May in San Francisco
Twitter:@DenaCushenberry
Betsy Corcoran
Betsy (Elizabeth) Corcoran is the EdSurge founder & CEO. Betsy is responsible for keeping the whole EdSurge-operation running. Betsy was previously Executive Editor for technology coverage at Forbes Media. Earlier she was an award-winning staff writer for the Washington Post and Scientific American. She has led professional development workshops on using IT in a public elementary school, where she also learned the fine art of coaxing incompatible systems to talk with one another and how to tame dust bunnies.
She is a frequent speaker at conferences and was named a "Rock Star" of education in 2013 and is a pro bono advisor to several charter schools and the AT&T Aspire edtech accelerator. Her energetic teenage boys are in, or graduated from, public high school. She has a BA in economics and math from Georgetown University.
Twitter:@betsy_
"We all love to say, 'It's about the students!' But these school leaders are demonstrating, every day, what it means to be rethinking education and learning to be student-centered."

- Betsy Corcoran
---
What is the Personalized Learning Challenge?
The "Personalized Learning Challenge" is an open-call to leaders and educators to meet the challenge of preparing all students for their future by imagining, designing, and implementing innovative organization designs, instructional models, and professional development. Winners will be selected by our panel of celebrity judges. Winners can choose from three prize options:
District Strategy Session focused on Personalized Learning

District Workshop to develop a foundation and mindset for Personalized Learning
Learning Walks + "Onpoint" Personalized Learning Benchmark Assessment
---
FAQ
Have questions? We have answers for you. Check out our FAQ page here.
Note:
Videos, copies of your videos, as well as your entry information may be used on the EE website, on EE Social Media channels, and may be used in other communication materials (such as being featured on our newsletters, blogs, press releases etc). If you wish to remove your videos from this use, please email personalizedprizes@edelements.com before October 20th, 2017.
---
PL Challenge Partners
We're thankful for our partners who support Personalized Learning for every student, through their support of our Personalized Learning Challenge