About this Webinar Series:
Jumpstart Your Year: Empowering Educators Webinar Series
Are you ready to embark on an inspiring journey as the new school year approaches? Join our exclusive webinar series designed to equip educators with the essential tools, strategies, and knowledge to kickstart their year with confidence. Our carefully curated sessions will delve into teacher wellness, professional development, social-emotional learning, and more!
Join us in August and September for a series of three engaging 45 minute webinars. Register for one or all using the form to the right or clicking on each individual webinar below.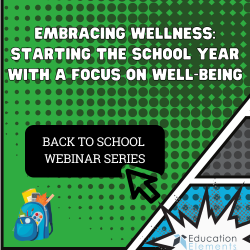 Embracing Wellness: Starting the School Year with a Focus on Well-Being
September 12, 2023 | 8am PT/ 11am ET
This webinar will explore practical strategies as we discuss the importance of self-care and stress management for teachers and leaders, recognizing that their well-being directly impacts the quality of education and the overall school climate.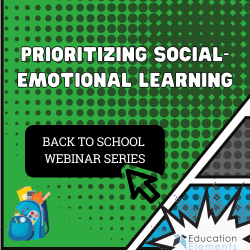 Prioritizing Social-Emotional Learning: Identifying Key Indicators and Effective Strategies for Supporting Students
September 26, 2023 | 8am PT/ 11am ET
In this session we will discuss an overview of SEL and its impact on student well-being and success.