This event has passed. All sessions have been recorded and are now available. Register below to access the recordings.
Designing School for Learning Continuity
The COVID-19 pandemic has made clear the need to redesign school to ensure that meaningful learning can continue even if our brick and mortar school buildings close. This is urgent now that public health officials predict that future infection spikes could disrupt the upcoming school year. This is important because our changing understanding of learning continuity can have a significant impact on how we respond to natural disasters, student suspensions, and workforce development.
Join Education Elements and experts from across the country for a three-day virtual conference where participants will design a new school model that ensures learning continuity. This conference will include:
Expert workshops on school design; equity; personalized learning; competency-based education and mastery grading; staffing; responsive teaming; and strategic planning.

Opportunities to work with an Education Elements consultant in a 1:1 or small group setting

Collaboration opportunities to share ideas with leaders from across the country

Protected space to create a plan to redesign school for learning continuity



How to Design A Responsive Return Plan

New series exploring returning to, reimagining, and revamping schools for the fall return.

As schools and districts grapple with the long-term impacts of unforeseen circumstances and crises, it's important to consider the role of responsive planning in order to successfully pivot when needed. Educators, who are planning a return to school in a new state-of-normal, can rely on tried and tested practices to support them.

Ed Tech and the Future of Learning Continuity

Guest Speaker Panel led by Michael Horn

Ever since the advent of personal computing, technology has played an exponentially important role in enhancing the learning experience for millions of students across the country. What role will ed-tech continue to play as schools navigate online and offline learning for students in an uncertain future.

Equity Considerations for Learning Continuity

Speaker Panel hosted by David Hardy

When "learning as usual" is disrupted, our most vulnerable students suffer the most. What equity considerations do we need to keep top-of-mind as we design plans and systems for the future of teaching and learning that enable all students to thrive?
EVENT INFORMATION & AGENDA
LOCATION: This is a virtual event that will take place on Zoom. We will provide further instructions on how to join.

DATE: June 16-18 (3 days)

TIME: 9am -12pm PT / 12pm - 3pm ET (3 hour each day)

PRICING:
SPEAKER LINE UP
Day 1 speakers
Stefan Lallinger

Fellow and Director, TCF Bridges Collaborative

Halley Potter

Senior Fellow, The Century Foundation

Anthony Kim- Keynote

Founder and CEO, Education Elements
Day 2 Speakers
| | | |
| --- | --- | --- |
| Patrick Flynn, Author | Amy Tepper, Author | Allison Rodman, Author |
FEATURED SESSION by Mike Petrilli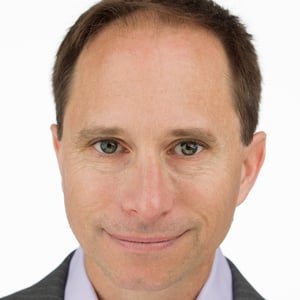 Mike Petrilli is president of the Thomas B. Fordham Institute, research fellow at Stanford University's Hoover Institution, executive editor of Education Next, and a Distinguished Senior Fellow for Education Commission of the States. An award-winning writer, he is the author of The Diverse Schools Dilemma, and editor of Education for Upward Mobility. Petrilli has published opinion pieces in the New York Times, Washington Post, Wall Street Journal, Bloomberg View, and Slate, and appears frequently on television and radio. Petrilli helped to create the U.S. Department of Education's Office of Innovation and Improvement, the Policy Innovators in Education Network, and, long, long ago, Young Education Professionals. He serves on the advisory boards of the Association of American Educators, MDRC, and National Association of Charter School Authorizers. He lives with his family in Bethesda, Maryland.
Day 3 Speakers: Ed Tech Panel
Michael B. Horn

Head of Strategy and Senior Partner

Barbara "Bobbi" Kurshan

Senior Fellow, Penn Graduate School of Education

Dan Cogan-Drew

Chief Academic Officer, Newsela

Michael de la Cruz, Global Head of Education, Google
Get a free copy of our brand new downloadable guide when you register!
Designing A Responsive Return Plan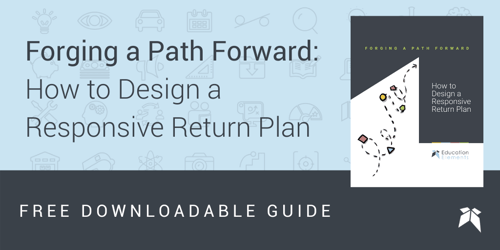 Education Elements works with districts to build and support dynamic school systems that meet the needs of every learner, today and tomorrow. We take the time to understand the unique challenges school leaders face, and then customize the Education Elements approach for each district. We have worked with more than 950 schools and 200 districts across the country. We bring deep expertise, design thinking, expert facilitation and the spirit of collaboration, along with our extensive toolkit of resources and technology, to deliver sustainable results. Check out our latest annual report.