Personalized Learning | School Leadership | Teachers
In 2014 Education Elements first introduced the Core Four, later publishing the "Core Four of Personalized Learning: The Elements You Need to Succeed" in 2016. Since its publication, this white paper has been downloaded over 3,000 times by educators across the world. The Core Four is our team's most widely-recognized collateral. It is often the first resource we share with educators, it has been cited in research and position papers, and it has been adopted and customized by school districts.
Strategic planning is the process of setting short and long-term goals, deciding on actions to achieve those goals and assembling the teams and resources needed to take those actions. Districts of all sizes benefit from developing a long range plan that formalizes the district's mission, vision, values, goals, and objectives, while engaging the community, with the ultimate goal of both improving operational efficiency and providing an exceptional educational experience for all stakeholders.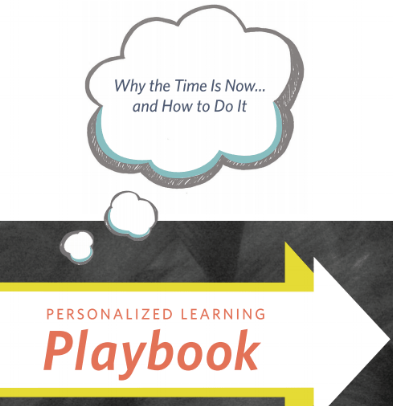 Interested in Personalized Learning But Don't Know Where to Start?
Subscribe to the blog to get your free copy of our Personalized Learning Playbook. A Playbook that will help you make the case for personalized learning, and reflect on the important elements to take in consideration.
Think back to when you had a deep sense of ownership in your learning; a time when you went above and beyond the expectations because of your own curiosity or passion. For me, this was in seventh grade during a career exploration project. I wanted to be an architect, and I not only wrote a report about the profession, but I created an entire imagined autobiography of myself as an accomplished architect, complete with sketches of a model home. The flexibility of the project made it meaningful in a way worksheets and textbooks never could. I was able to explore a passion and, in the process, better understand myself.
District Leadership | Equity | School Leadership
I believe that ALL students, especially Black and Brown students, deserve an academically rigorous education that affords them opportunities and experiences that will prepare them to lead a successful life. That said, inequity and disparity exist within our educational system that prevents that from occurring, which is why, among other reasons, it is critical to lead with equity.
Personalized Learning | School Districts | School Leadership
In our earlier versions of our Core Four of Personalized Learning, targeted instruction was primarily a teacher action separated from another Core Four element, data driven decision making. We recognize that this limited the potential impact that targeted instruction could have to personalize learning for students. As an exclusively teacher action, it missed the opportunity to empower students to advocate for themselves. And separated from data driven decisions, there was a disconnect between two components that go hand-in-hand to help teachers and students design learning experiences tailored for individuals and groups of students.
As a 25 year veteran in education leadership, I can't remember when hiring has never not been a thing. Every year brings sometimes significant turnover in teaching staff, and leaders come and go as superintendencies shift. But as is true in so many other domains, this year is markedly different. In January 2021, school leaders across the country were hopeful that the pandemic would have been entirely behind us. And by July 2021 with the rates of people contracting COVID-19, the new Delta and Lambda variants, the reality is that COVID is most certainly not behind us. With the increased responsibilities for educators brought on by the pandemic and health concerns, there has been a rise in retirements, resignations and vacancy postings. And as is also so often the case in education, the classrooms and schools that are impacted the most are those that are historically highest in need, serving our most vulnerable student populations.