Crisis Management | School Leadership
As we look toward reimagining schools, we encourage leaders to keep in mind that communities and families have been impacted by an unprecedented time and will continue to feel the impact into the next school year, and perhaps beyond. School is a place where communities gather for connectivity and support. During these challenging times, there is an opportunity to further develop schools as a place where SEL is embedded throughout school culture.
District Leadership | Organizational Leadership & Change Management | School Leadership
There is something about this crisis that has brought out the baker in many. Even the two of us, people who have tried elimination protocols to reduce our gluten intake, have made a few attempts at biscuit and sourdough making. And it's not just us! We recently learned that King Arthur Flour has seen a 600% increase in demand for their product as home cooks are rediscovering the art of making their own bread.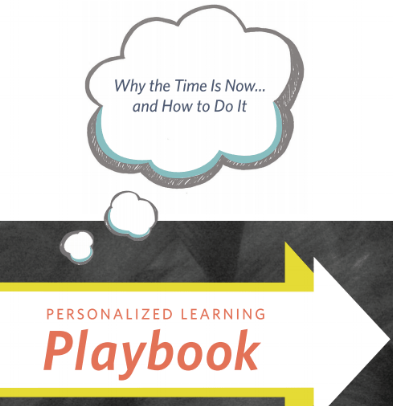 Interested in Personalized Learning But Don't Know Where to Start?
Subscribe to the blog to get your free copy of our Personalized Learning Playbook. A Playbook that will help you make the case for personalized learning, and reflect on the important elements to take in consideration.
District Leadership | Professional Development | School Leadership | Teacher Retention
The abrupt shift to distance learning directly challenged the knowledge, mindsets, and skills of our teacher workforce this Spring. Formerly 'nice-to-have' skills in digital integration became 'must-haves,' traditional classroom management and instructional design methods no longer applied, and everyone was required to embrace a high level of comfort with ambiguity as guidelines and expectations shifted on a weekly basis. And as a new school year approaches and the global pandemic remains, educators are bracing for these abrupt and temporary changes to take root.
District Leadership | Organizational Leadership & Change Management
In times of uncertainty, organizations tend to shift their focus to getting results, maintaining order, and ensuring safety. While these actions make sense to counteract the challenges of complexity, it is in fact a culture of learning that allows organizations to increase agility and heighten their ability to navigate uncharted waters.
Professional Development | Virtual Learning
Research matters! When developing your Continuity of Learning (CoL) plans there are many things that feel logical and natural. In looking at historical data from recent studies surrounding remote/virtual learning, there are several elements that, at face value, seem both natural and logical, but in reality, may not be in your students' best interest.
Remote Work | Teacher Retention | Teachers
The worldwide response to COVID-19 is creating unforeseen challenges and virtual changes for every aspect of our education system. Long-standing pillars such as curriculum and instruction, operations, and accountability, among others, are all being tested under the weight of the pandemic response.