District Leadership | School Districts
Across school systems and around the globe, the pandemic has had a disproportionate impact on students. Some have thrived in online learning environments, while others have suffered from low-quality or interrupted learning — often with disastrous results. As the economy begins to rebound and educators work toward creating a new post-pandemic normal, these disparities in learning are likely to become amplified, resulting in a K-shaped recovery with a widening gap between those who are succeeding and those who are struggling, according to a new report "K-Shaped Education Recovery" by ISTE and Education Elements.
Decision-Making | District Leadership | Strategic Planning
There's a bridge in Choluteca, Honduras. It spans nearly 500 meters long, but it isn't well known for its size or even because it is one of the only replicas of the Golden Gate bridge still in existence. Nor is it known for its importance in connecting traffic in Central America. Rather, the new Choluteca Bridge became famous as the "Bridge to Nowhere."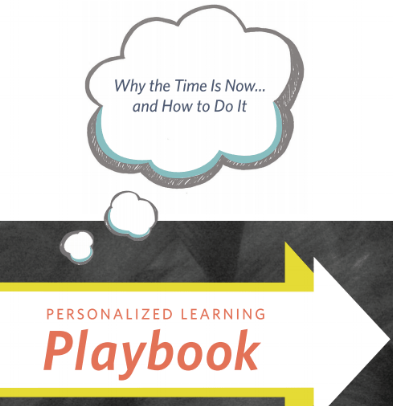 Interested in Personalized Learning But Don't Know Where to Start?
Subscribe to the blog to get your free copy of our Personalized Learning Playbook. A Playbook that will help you make the case for personalized learning, and reflect on the important elements to take in consideration.
District Leadership | Innovative Leadership | Teams & Culture
One of the best things about living your professional life in education is the assumption implicit in the field that everyone has something valuable to contribute, and there is always an opportunity to level up. Over the past year, we have seen this belief confirmed in classrooms, virtual classrooms, schools, and districts all over the country as teachers, counselors, campus administrators, and district leaders have taken on challenges and shifted the way school happens with no notice, little training, and endlessly changing demands and limitations.
Innovative Leadership | Return Planning | Strategic Planning
More than a year ago, I - like many others - was hunkering down for what I thought would be a two-week quarantine. Thirteen months later, I have found myself adapting to my circumstances. I have created a comfortable work-from-home space, embraced many home DIY projects. I've started a herb garden, purchased a inflatable baby pool (I don't have a baby) and I have had enough time to get in and out of shape...multiple times. I have learned a whole lot about things I never questioned before "the great pause." For instance, my perception of time is completely arbitrary: some days seem never-ending while in others, 24 hours do not feel like enough. I've also rediscovered the magic of a full-night's sleep and what a blessing and privilege it is to have my health. There are some things I plan to forever eliminate from my life (I'm looking at you, non-stretchy jeans) and some things I hope to incorporate in the next phase of life (hello, neighborhood walks). I am also seeing many district partners grapple with the tensions of identifying what we want to take with us and leave behind in our next phase.
About a year ago, we dealt with one of the largest supply shortages we've faced as a modern country. While toilet paper was certainly in high demand, it was actually active dry yeast that had people scrambling. New and aspiring bakers that found themselves with additional time at home were inspired to learn a new skill: how to make homemade bread amidst the backdrop of a global pandemic.
Crisis Management | District Leadership | Organizational Leadership & Change Management | School Leadership | Teams & Culture
We have been reading, discussing, and reflecting quite a bit on the topic of leadership recently, and one of the products of this deep dive is a video series all about what leaders have learned this year. In his interview, Dr. Patrick Ward from Mayfield City Schools in Ohio mused on the fact that school leaders are trained to manage acute crises, but for the past year they have been managing a chronic crisis, with several acute crises emerging as the chronic crisis continued. We've been thinking about the phrase "chronic crisis" and drawing from some inspiring resources to consider the best way to rally your community through it. With the end of the school year in sight, now is the time to re-energize your teams so you can finish strong. To do that, you need to address three interrelated dimensions: Emotions, Mindsets, and Behaviors.