Curriculum | Personalized Learning | School Leaders
Yes, I said it in my title. Life-changing. Am I exaggerating? Maybe a little. But as a former teacher, I met too many students who "hated (insert any subject here)" because they thought their textbook, worksheet, or homework material was boring, too difficult, or did not make sense to them. I also met too many fellow teachers who thought their curriculum was simply their textbooks (which they often didn't like), and no more. For these students and teachers, learning and teaching was not a fun experience because their "curriculum" was horrible. Think about turning these people around and instilling joy in them through the right curriculum. Oh the things they will learn and teach! Isn't that a life-changing possibility?
Personalized Learning | School Districts | School Leaders
All districts have strategic plans. For many districts, they are the most expensive document created in a given year. Getting to a final draft usually takes several months or more and requires the time of many staff and community members. There are committees, meetings, surveys, reviews, discussions and multiple rounds of revision.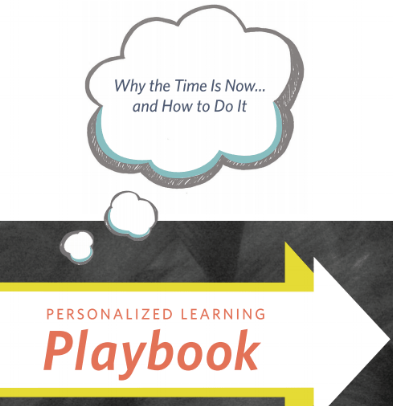 Interested in Personalized Learning But Don't Know Where to Start?
Subscribe to the blog to get your free copy of our Personalized Learning Playbook. A Playbook that will help you make the case for personalized learning, and reflect on the important elements to take in consideration.
Blended Book | Blended Learning | District LEaders | Education Elements | Education Elements Team | Heather Staker | Michael B. Horn | Partners | Personalized Learning | Results | School Leaders | Team | Thanksgiving
This year, at iNACOL's annual conference on blended and online learning, we were honored to host and celebrate the launch of Michael Horn's and Heather Staker's book, "Blended: Using Disruptive Innovation to Improve Schools." For a special edition of the book, they allowed me to write a preface focused on how superintendents should think about blended learning, and I'm grateful for that. If you didn't make it to the book launch party in Palm Springs, you missed some good fun, but don't worry, you can still get a copy of the preface here. Both Michael and Heather are two amazing people who truly care about innovation in education. I'm thankful for the work they do to provide thought leadership in making blended learning and innovation a way of life for all educators and students.
1:1 | Achievement Gap | District LEaders | Partners | Personalized Learning 101 | School Leaders | Teachers
Everywhere you look this time of year, things have gotten prettier. There are lights on homes and buildings, trees in windows, and decorations on mantles. Everyone is making things sparkle.