Leadership | Personalized Learning | School Districts
This week, we released our 2017-2018 Annual Report. The report marks eight years since Education Elements was founded, and our fifth such report. In the report, we highlight the incredible work of our district partners and share how our work is evolving to continue to build and support dynamic school systems that meet the needs of every learner, today and tomorrow.
Imagine you're exploring a new place. It's exciting, but unfamiliar and so remote that you've lost cell service. How do you get where you're going? Chances are, you'll seek out an expert - someone who knows the lay of the land and can give you directions. Once you've found the corner gas station and asked for assistance, what will your expert guide tell you?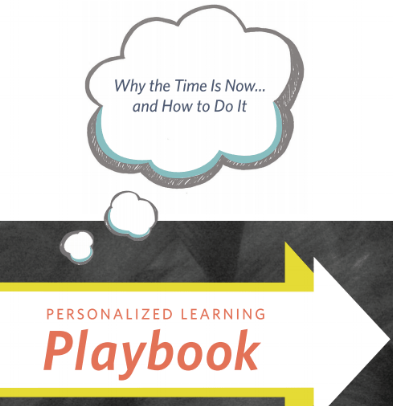 Interested in Personalized Learning But Don't Know Where to Start?
Subscribe to the blog to get your free copy of our Personalized Learning Playbook. A Playbook that will help you make the case for personalized learning, and reflect on the important elements to take in consideration.
Leadership | Personalized Learning | School Districts
We hear all the time "You've seen districts implement personalized learning all across the country - give it to us straight - how do we compare?" Whether districts are just getting started and dipping a toe into personalized learning, or are reflecting on several successful years of implementation and searching for ways to go deeper, district leaders want to know how their progress compares to national benchmarks. It isn't enough to look inward; they need data from the outside too.
Education Elements | Personalized Learning | School Districts
Last week, we released our third annual Impact Report, "The Positive Power of Personalized Learning." In the report, we share the incredible work and positive outcomes of districts we work with across the nation, from those that are just launching personalized learning to those that are embarking on their fourth year of implementation. Since this is our third year sharing this report, I want to share three key takeaways from what we're seeing (and celebrating) in the field.
Education Elements | Personalized Learning | School Districts
I'm a self-described data nerd. I love to uncover the stories that numbers can tell us and I'm always learning new skills for data analysis so that I can become a better data storyteller. Formally, my role at Education Elements is "Academic Impact Manager," but really, you can think of me as the person who gets to spend her time using data to tell the story of personalized learning (and who loves doing this!).