"I found my people!" "This is like church!" "I feel so energized!" "Can we do this in our district?" These are just a few of the exclamations we heard at our National Leadership Institutes in 2019. We envisioned these events as a place to bring together leaders from across the country focused on similar problems of practice, but never imagined the depth of collaboration, learning, and friendship that would result.
There are many avenues you can take when making change in your organization. Change can be made at the structural level by redesigning the way teams are organized. Change can be made at the team level by refining the way collaboration happens. Change can be made at the individual level by evolving personal habits and practices.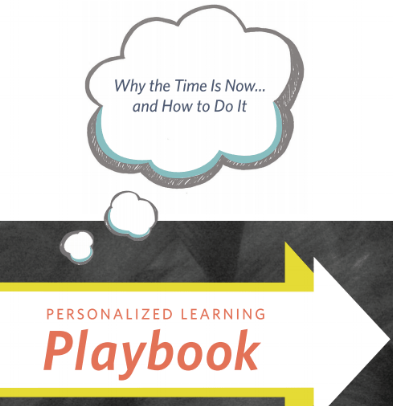 Interested in Personalized Learning But Don't Know Where to Start?
Subscribe to the blog to get your free copy of our Personalized Learning Playbook. A Playbook that will help you make the case for personalized learning, and reflect on the important elements to take in consideration.
As Thanksgiving approaches and 2019 nears an end, I'm taking some time to reflect on what I'm grateful for this year. When I zoom out and think about the past 11 months, I realize that I am especially grateful for all the ways that teams have shown up in my life this year.
Leadership | Teacher Retention
As we work with hundreds of school and district leaders, we often hear that staff recruitment, training, and retention are among the greatest challenges they face. Leaders want to create environments that attract and inspire staff but often don't know where to start changing their work culture. The Education Elements team is committed to supporting these leaders by sharing concrete practices and practical advice for improving their teacher retention.
As an education consulting organization we work with hundreds of schools and districts to improve the way teaching, learning, work, and collaboration happen. In projects with clients, we rarely ask leaders to try something we haven't tried ourselves. In fact, when Anthony Kim and Alexis Gonzales Black published The NEW School Rules: 6 Vital Practices for Thriving and Responsive Schools, many of the lessons included in the book were drawn from our own teams at Education Elements. We are constantly seeking new learnings and ways of improving the way work happens at our company.
Competency-Based Education | Leadership | Personalized Learning
We published The NEW School Rules: 6 Vital Practices for Thriving and Responsive Schools this winter to help leaders make a shift toward being more effective, responsive leaders. Since the book's release in February we have had dozens of requests for webinars and presentations about The NEW School Rules. Demand has been so great that we've developed a leadership course based on the rules. This summer we kick off leadership courses across five districts and four states.