The systems that teachers and leaders design and implement in schools are all impacted by the biases of their designers. We have to design explicitly for our marginalized students and to do this, we need to first understand the way our own power and privilege impact what we believe is best for kids. As my colleagues wrote in Capture the Opportunity: Steps to Redesign School-Level Systems for Equity:
Classrooms | Equity | Teachers
After I wrote the first blog in this series, I received a call from a close family member wanting to talk about what I had written. Their initial reaction was offense and confusion-- why did I think all teachers were "white supremacists"? It caught me off guard because I hadn't written that--what I did write was that the American education system is built on a foundation of white supremacy, and we as teachers should work to dismantle that system. Through this conversation, it was reinforced that there are severe misconceptions around language, especially language we use when discussing race and racism. I'm hoping we can align on language here and question the reasons we feel defensive when certain words are used in relation to us, our jobs, and the role we play in upholding systems that oppress BIPOC (Black, Indigenous, People of Color).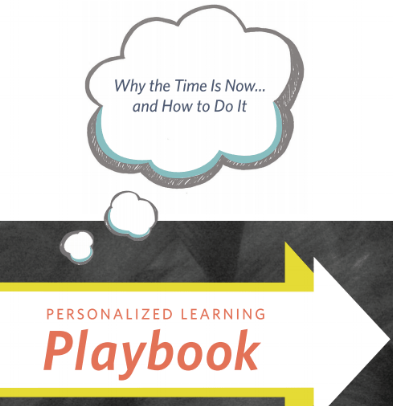 Interested in Personalized Learning But Don't Know Where to Start?
Subscribe to the blog to get your free copy of our Personalized Learning Playbook. A Playbook that will help you make the case for personalized learning, and reflect on the important elements to take in consideration.
Classrooms | Equity | Teachers
In the aftermath of the killing of George Floyd and Breonna Taylor by the police, demonstrations have taken place across all 50 states and several US Territories, including Puerto Rico, Guam and the Northern Mariana Islands. Floyd and Taylor's names are added to the painfully long and growing list of BIPOC who have paid the highest price for America's inaction on police brutality.