We are big readers here at Education Elements, with book clubs and recommendations flying back and forth across our team. You can catch us reading on the plane, in the office, listening to books on our walks or runs, and – when we're lucky – by the pool! We like to share our favorites with you when we can, in the hopes that you'll find something inspiring and useful just like we did. It can be hard to decide exactly which books to share since there is no end to amazing ideas and excellent writers – this list is by no means comprehensive or exhaustive. It is, however, a roundup of just some of the books our team has enjoyed on the topics of leadership and various leadership competencies.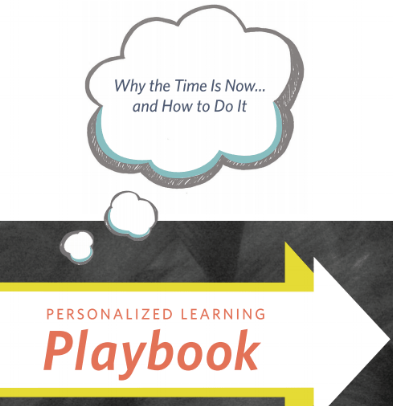 Interested in Personalized Learning But Don't Know Where to Start?
Subscribe to the blog to get your free copy of our Personalized Learning Playbook. A Playbook that will help you make the case for personalized learning, and reflect on the important elements to take in consideration.
Predicting the future of classroom technology trends empowers teachers and school districts to stay at the forefront of "the next big thing" in education. When you have an idea of which trends are sure to increase in popularity and functionality in the upcoming years, you can make informed decisions about the tools you should invest in and the trends that are likely to lose momentum.
It's been almost exactly 2 weeks since the 5th Annual Personalized Learning Summit came to an end, and our team still misses the biggest and best PL Summit we've had so far. We were left inspired and engaged – and we know many of you are, too – to continue the hard but meaningful work to reshape education in schools and districts.
Innovative Leadership | Personalized Learning
We're counting down the days to this year's 5th annual Personalized Learning Summit! We're so excited to gather together again this year and share the experiences and innovation we've all been developing since the last PL Summit. If you've never been to the Personalized Learning Summit before - or you're making the case to attend again - here are the top reasons to join us in Atlanta, GA May 14-16 this year!
Classrooms | Curriculum Strategy & Adoption | Innovative Leadership | Personalized Learning | School Districts
Over the past year, we published 71 posts, and we'll probably manage to sneak in a couple more before the year is done! Here at the Bring Your Own Thoughts blog, it's always been our goal to create space for a wide range of perspectives and experiences so that as many educators as possible can find content which is useful and relatable to their own challenges and goals. We're proud to say that every year, the B.Y.O.T. blog includes diverse voices – from teachers to administrators to coaches and consultants – and this year was no different. With thought leaders from schools, districts, and education organizations across the country, as well as our own team, we talked about everything from PL to equity to curriculum to leadership to organizational practices and beyond, in the form of blog posts and multiple new blog series, podcast episodes, downloadable tools and resources, and comments from our readers! You can learn more about our work over the past year in our reflection on 2018, and today, we're sharing this year's most popular posts on the blog.