"Coaching" means something different to everyone. Many of us have had both positive and negative experiences with coaches in the past, which influence our definition of and expectations from coaching. Becoming an instructional coach is often seen as a natural next step for classroom educators. Unfortunately, all of the skills that make one a good teacher may not be everything that makes a person a successful coach. Additionally, there aren't always enough coaches to support all teachers. This limited capacity leads to some frequent misunderstandings of the role and accountabilities of a coach. We're here to bust those misconceptions and encourage coaching to thrive.
Creating a strong relationship between an instructional coach and teacher is not a simple task. In fact, starting off a successful coaching relationship is a lot like blind dating. Two people who don't know each other get paired up in hopes that a special bond can be formed. You have similar networks of people that believe it will be a good match and both parties experience mixed emotions – excited but nervous. But coaches don't get to walk away at the end of the night and never see that person again if chemistry isn't immediately ignited. Like any new relationship, there is a lot of potential, and how the relationship begins makes a huge impact. Luckily, there are some things a coach can do in order to form a positive connection quickly and avoid common relationship bumps! Here are a few tips to make sure the coaching relationship starts strong: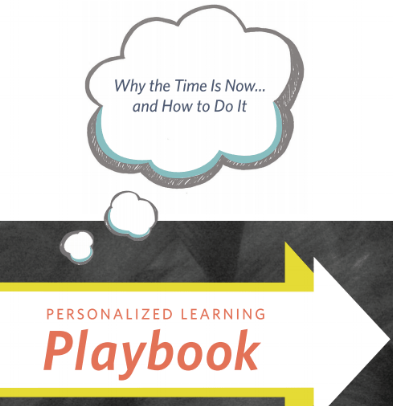 Interested in Personalized Learning But Don't Know Where to Start?
Subscribe to the blog to get your free copy of our Personalized Learning Playbook. A Playbook that will help you make the case for personalized learning, and reflect on the important elements to take in consideration.
Classrooms | Personalized Learning
It's hard to believe that a new school year is already here! Going back to school is an exciting time for everyone. Students are eager to get new school supplies; parents can get back to their normal routines; and teachers have new rosters, clean classrooms and fresh ideas. It also means that Back-to-School Night is just around corner! Back-to-School Night is a prime opportunity for teachers and parents to begin building relationships and set up engagement opportunities such as